About
Anatomy and Cell Biology is the study of the structure, function and development of organisms at the molecular, subcellular, cellular, tissue and organ levels.
---
Quick facts
3 or 4 year degree
Full or part-time program
You can enter this program directly from high school
You can begin this program off-campus
What you will learn
You will study human anatomy, cell biology, neurobiology, skeletal biology, embryonic development, histology, and anatomical imaging. These fields can be used to advance medical science with clinical relevance to osteoarthritis, Alzheimer's disease, peripheral nerve damage and repair, multiple sclerosis, aging, cancer, and pain.
A first-year schedule sample
This degree program is flexible and offers you the opportunity to take courses in many different subject areas. Here's what a typical first-year schedule might look like:
Course
Description

Fall Term
BIOL 120
The Nature of Life
CHEM 112
General Chemistry I Structure Bonding and Properties of Materials
ENG 114*
Literature and Composition Reading Culture
MATH 125*
Mathematics for the Life Sciences
HIST 165*
History Matters Health and Society

Winter Term
CHEM 115
General Chemistry II Chemical Processes
PHYS 115
Physics and the Universe
ARCH 112*
The Human Journey Introduction to Archaeology and Biological Anthropology
PSY 120*
Biological and Cognitive Bases of Psychology
BMSC 200
Biomolecules
* These are elective courses. You will be able to choose from a variety of electives based on your interests.
The Course and Program Catalogue has the complete and official listing of required classes and their descriptions for this program.
ACB 310: Basic Human Anatomy


This course covers the structure and functions of the human body. All major body systems are surveyed via lectures and practical laboratory sessions that focus on the direct study of human tissues.




ACB 325: Advanced Cell Biology


Recent concepts in the regulation of cell signaling, motility and chromatin dynamics are discussed, with a focus on how these processes are regulated, and involved in select disease pathogenesis, aging, pain and therapeutic interventions. Consideration is also given to the experimental findings and approaches leading to these insights.




ACB 331: Methods in Cell and Developmental Biology


This course will provide laboratory experience in cell and developmental biology. Instruction on, and use of, techniques such as cell culture, expression of proteins in cells, basic cytology, and immunofluorescence microscopy will be some of the areas covered.
Opportunities
This program provides an excellent foundation of knowledge in the biomedical sciences if you are seeking subsequent admission into health science professional schools such as medicine, dentistry, physical therapy, chiropractic medicine and optometry.
This program also prepares you to be well qualified to progress into more advanced biomedical research training at the M.Sc. and Ph.D. levels at various academic institutions worldwide. 
Careers
Anatomy and Cell Biology is an excellent choice for students interested in gaining entrance to a health science program, including medicine, dentistry, nursing, and veterinary medicine. 
Some career opportunities include:
Anatomist
Cell biologist
Neuroscientist
Biomedical researcher
Biotechnologist
Health science educator
Pathology technician
Health policy developer and program administrator
Tuition estimates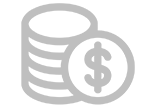 | | Canadian students | International students |
| --- | --- | --- |
| Tuition | $6,608 | $18,040 |
| Fees | $947 | $947 |
| Books | $1,500 | $1,500 |
| Total | $9,055 | $20,487 |
Tuition will vary depending on the type and number of classes you take in a year. This estimate reflects a typical amount you could expect to pay in your first year if you enroll in a full course load, the maximum number of courses allowed (2019-2020 Canadian dollar rates).
Fees are used to fund specific student benefits, including health, vision and dental coverage, a bus pass, recreational programs and fitness centre access.
The cost of books and supplies varies widely depending on the courses you choose. It is recommended that you budget between $1,000-$2,000 per year.
Program options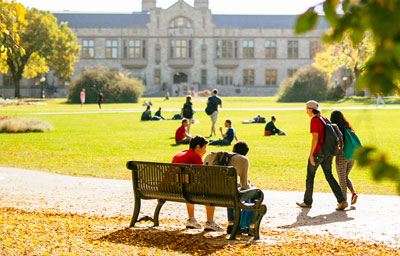 These Bachelor of Science (B.Sc.) Anatomy and Cell Biology degrees are offered by University of Saskatchewan's College of Arts and Science:
To decide which option is the right fit, you should consult with an academic advisor in the college when you begin your studies.
Admission requirements and deadlines
Deadlines

Start term
Application Deadline
International Deadline
Winter
January 2019
Dec 1, 2018
Documents due: Dec 15, 2018
Sep 1, 2018
Documents due: Oct 1, 2018
Spring
May 2019
Apr 1, 2019
Documents due: May 1, 2019
Feb 1, 2019
Documents due: Mar 1, 2019
Summer
July 2019
May 1, 2019
Documents due: Jun 1, 2019
Mar 1, 2019
Documents due: Apr 1, 2019
Fall
September 2019
Aug 15, 2019
Documents due: Aug 15, 2019
May 1, 2019
Documents due: Jun 1, 2019
Winter
January 2020
Dec 1, 2019
Documents due: Dec 15, 2019
Sep 1, 2019
Documents due: Oct 1, 2019
Ready to apply?
A non-refundable application fee of $90 CDN is required before your application will be processed.
Stay connected
Do you want us to send you important reminders, information about our programs or notifications about uSask events?