About
Innovative approaches for the improvement of life are continuously being discovered. For example, medicines and vaccines developed to combat diseases and aging, genetically modified plants to improve nutritive value and microbe use to detoxify the environment. Choose this program to be at the forefront of scientific breakthroughs and advancements.
---
Quick facts
Four year degree
Full or part-time program
You can enter this program directly from high school
You can begin this program off-campus
What you will learn
You will study molecular and cellular approaches to the study of the life sciences as well as entrepreneurship, public policy and ethics. You will learn about cell biochemistry, chemical approaches, metabolism, molecular biology, plant biochemistry, protein structure and function, and signal transduction. 
A first-year schedule sample
This degree program is flexible and offers you the opportunity to take courses in many different subject areas. Here's what a typical first-year schedule might look like:
Course
Description

Fall Term
CHEM 112
General Chemistry I Structure Bonding and Properties of Materials
BIOL 120
The Nature of Life
PHYS 115
Physics and the Universe
MATH 125*
Mathematics for the Life Sciences
ENG 110*
Literature and Composition

Winter Term
CHEM 115
General Chemistry II Chemical Processes
PHYS 117*
Physics for the Life Sciences
STAT 245*
Introduction to Statistical Methods
BMSC 200*
Biomolecules
ENG 110*
Literature and Composition (continued)
* These are elective courses. You will be able to choose from a variety of electives based on your interests.
The Course and Program Catalogue has the complete and official listing of required classes and their descriptions for this program.
BINF 200: Introduction to Bioinformatics


An introduction to resources and basic techniques for the analysis of protein and DNA data. Students will become familiar with online DNA and protein structure databases, and with the computational methods available for analyzing data in them and with the application of databases and search tools to biological problems

.



BIOC 405

: Structure and Function of Biomolecules


This is a lecture-based course that will focus on the advanced principles of protein structure, stability and biological function. In addition, techniques used to study protein structure will be introduced and illustrated with practical examples and problems.




ACB 404: Cellular Neurobiology


The cell biology of neurons and glial cells will be studied, with detailed discussion of neuron cell biology, electrical activity in neurons, synaptic signaling, sensory transduction, and the role of glial cells in supporting neuronal function.
Location
Saskatchewan is recognized as a world-class centre of innovation in biotechnology. The Saskatoon biotechnology complex includes the U of S; federal and provincial government institutes including the Plant Biotechnology Institute, Agriculture and Agri-Food Canada Research Centre, Saskatchewan Research Council, Vaccine and Infectious Disease Organization, POS Pilot Plant, Royal University Hospital, Saskatoon Cancer Centre, Neuropsychiatric Research Unit, Centre for Agricultural Medicine; and over 30 Canadian and international biotechnology companies located in Innovation Place on campus.
The location of major biotech companies at Innovation Place, combined with accessibility to resources like government and university labs on campus, give students amazing research advantages.
Careers
Research: A variety of technical positions are available in academia (e.g., universities), industry (e.g., biotechnology and pharmaceutical companies), government laboratories (e.g., agricultural and food agencies and police forensic laboratories) and healthcare system (e.g., hospitals). 
Teaching: Biochemists are involved in teaching at high schools, universities and technical colleges or as public health educators.
Communications: Some biochemists work as science writers for textbooks and prepare technical reports for industry.
Business: Biochemists play an important role in the management, sales and marketing in science-based companies, such as pharmaceutical firms.
Regulatory/Law: Many biochemists are employed by regulatory bodies such as the Canadian Food Inspection Agency, and the Food and Drug Administration, to develop government policies and patent law.
Tuition estimates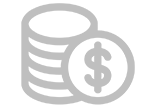 | | Canadian students | International students |
| --- | --- | --- |
| Tuition | $6,103 | $15,867 |
| Fees | $835 | $835 |
| Books | $1,500 | $1,500 |
| Total | $8,438 | $18,202 |
Tuition will vary depending on the type and number of classes you take in a year. This estimate reflects a typical amount you could expect to pay in your first year if you enroll in a full course load (the maximum number of courses allowed).
Fees are used to fund specific student benefits, including health, vision and dental coverage, a bus pass, recreational programs and fitness centre access.
The cost of books and supplies varies widely depending on the courses you choose. It is recommended that you budget between $1,000-$2,000 per year.
Program options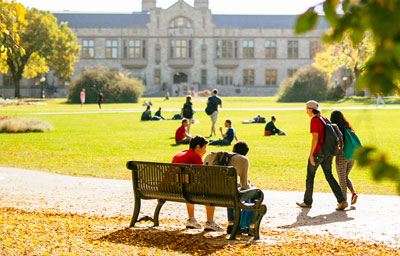 These Bachelor of Science (B.Sc.) Biochemistry and Biotechnology degrees are offered by the University of Saskatchewan's College of Arts and Science:
Bachelor of Science Four-year 
Bachelor of Science Honours
You should consult with an academic advisor in the college when you begin your studies to decide if you want a four-year or honours degree.
Admission requirements and deadlines
Deadlines

Start term
Application Deadline
International Deadline
Winter
January 2018
Dec 1, 2017
Documents due: Dec 15, 2017
Sep 1, 2017
Documents due: Oct 1, 2017
Spring
May 2018
Apr 1, 2018
Documents due: May 1, 2018
Feb 1, 2018
Documents due: Mar 1, 2018
Summer
July 2018
May 1, 2018
Documents due: Jun 1, 2018
Mar 1, 2018
Documents due: Apr 1, 2018
Fall
September 2018
May 1, 2018
Documents due: Jun 1, 2018
Apr 1, 2018
Documents due: May 1, 2018
Ready to apply?
A non-refundable application fee of $90 CDN is required before your application will be processed.
Stay connected
Do you want us to send you important reminders, information about our programs or notifications about uSask events?