About
Bioinformatics combines biology, biochemistry, mathematics, statistics and computer science for analyzing and understanding the biochemical processes of life. If your passion is understanding biological processes, genetics, or diseases using biological information, this program would suit you well.
---
Quick facts
Four year degree
Full or part-time program
You can enter this program directly from high school
You can begin this program off-campus
What you will learn
You will learn specialized computational techniques for storing, visualizing, and analyzing data generated from genome sequencing projects and technologies for determining gene expression and protein structures. You will be able to deduce information about an organism from its genome. 
A first-year schedule sample
This degree program is flexible and offers you the opportunity to take courses in many different subject areas. Here's what a typical first-year schedule might look like:
Course
Description

Fall Term
BIOL 120
The Nature of Life
CHEM 112
General Chemistry I Structure Bonding and Properties of Materials
CMPT 141
Introduction to Computer Science
MATH 110*
Calculus I
ENG 114*
Literature and Composition Reading Culture

Winter Term
CMPT 145
Principles of Computer Science
BIOL 121
The Diversity of Life
BMSC 200
Biomolecules
MATH 116*
Calculus II
PSY 120*
Biological and Cognitive Bases of Psychology
* These are elective courses. You will be able to choose from a variety of electives based on your interests.
The Course and Program Catalogue has the complete and official listing of required classes and their descriptions for this program.
CMPT 270: Developing Object-Oriented Systems
Object-oriented programming. The use of modeling, abstractions, patterns, and GUIs to design and build a good OO system. Unit testing to ensure that it works. Application of the techniques to interactive systems.
BINF 200: Introduction to Bioinformatics
An introduction to the main concepts, techniques, data resources and terminology in bioinformatics. Topics include algorithms for sequence alignment, sequence assembly, phylogenetics, structure prediction, functional genomics, sequence motifs, proteomics, and genome annotation. Students will also learn to use major proteomic and genomic databases, to utilize bioinformatics software toolboxes, and to write simple bioinformatics programs in a scripting language.
BIOC 311: Introductory Molecular Biology
Basic principles and techniques of nucleic acid manipulations used in molecular biology and biotechnology are presented. Information and practical experience with plasmids, restriction endonucleases, PCR, DNA sequencing, site-directed mutagenesis, cloning, hybridization, analysis of RNA and gene promoters, and protein over-expression are presented. The laboratory component will also include an Internet exercise.
Internship option
You can take part in the Bioinformatics Internship Option where you will complete 12 to 16 consecutive months of supervised work experience with a sponsoring employer. The work placement usually starts after the third year of study.
Innovative environment
The field of Bioinformatics developed during the exponential growth in molecular biological knowledge in recent years. The University of Saskatchewan was one of the first universities in Canada to offer an undergraduate degree in Bioinformatics. Institutions and units such as AAFC, NRC, GIFS, WCVM, and VIDO-Intervac on campus provide unparalleled sources of interesting problems and collaborations.
Careers
Molecular modeler
Bio-statistician
Database administrator
Scientific curator
Research scientist
Software developer
Computational biologist
Consultant
Tuition estimates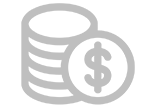 | | Canadian students | International students |
| --- | --- | --- |
| Tuition | $7,026 | $21,078 |
| Fees | $988 | $988 |
| Books | $1,500 | $1,500 |
| Total | $9,514 | $23,566 |
Tuition will vary depending on the type and number of classes you take in a year. This estimate reflects a typical amount you could expect to pay in your first year if you enroll in a full course load, the maximum number of courses allowed (2021-2022 Canadian dollar rates).
Fees are used to fund specific student benefits, including health, vision and dental coverage, a bus pass, recreational programs and fitness centre access.
The cost of books and supplies varies widely depending on the courses you choose. It is recommended that you budget between $1,500-$2,500 per year.
Program options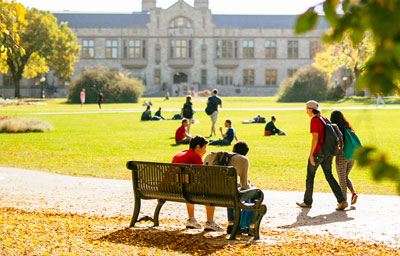 These Bachelor of Science (B.Sc.) Bioinformatics degrees are offered by the University of Saskatchewan's College of Arts and Science:
You should consult with an academic advisor in the college when you begin your studies to decide if you want a four-year or honours degree.
Admission requirements and deadlines
Deadlines

Start term
Application Deadline
International Deadline
Winter
January 2022
Dec 1, 2021
Documents due: Dec 15, 2021
Sep 1, 2021
Documents due: Oct 1, 2021
Spring
May 2022
Apr 1, 2022
Documents due: May 1, 2022
Feb 1, 2022
Documents due: Mar 1, 2022
Summer
July 2022
May 1, 2022
Documents due: Jun 1, 2022
Mar 1, 2022
Documents due: Apr 1, 2022
Fall
September 2022
Aug 15, 2022
Documents due: Aug 15, 2022
May 1, 2022
Documents due: Jun 1, 2022
Winter
January 2023
Dec 1, 2022
Documents due: Dec 15, 2022
Sep 1, 2022
Documents due: Oct 1, 2022
Ready to apply?
A non-refundable application fee of $90 CDN is required before your application will be processed.
Stay connected
Do you want us to send you important reminders, information about our programs or notifications about USask events?