About
The Business Administration Certificate (BAC) is an eight-course business management program that allows students to expand their understanding of the business environment, marketing, human resources, finance, and other concepts commonly encountered in the business world.
---
Quick facts
Four Year Certificate program
Part-time program
You can enter this program directly from high school
What you will learn

Offered through convenient night classes, this part-time program allows the flexibility you require, while delivering the business tools you need to set yourself apart.
The BAC program is designed to be taken over four years, completing one class per term. It is possible to accelerate your program in as little as two years by taking two classes per term (one on Monday evening and another on Wednesday evening) as well as Spring courses. 
Required Courses
Course
Course Description
BAC 11
Introduction to Business

Focuses on integrated organizational decision making. Students will examine case studies providing an integrated analysis across the six business disciplines over the four stages of an organizational life-cycle.

*BAC 11 must be taken first as it is a prerequisite for all other classes. It may be taken concurrently with BAC 14, 15, or 16.

BAC 14
Business Communications

Introduces students to the theory and practice of effective business communication for specific audiences and purposes in a changing business environment.

BAC 15


Human Resource Management

Introduces students to various concepts and tools that will assist in understanding behaviour and enhancing effectiveness in organizations at individual, group and organization-wide levels.

BAC 16
Financial Information for Decision Making

Examines the use of financial information for decision making. Topics include: management of working capital, financial decisions involving intermediate and long-term financing, and capital budgeting.

*Students wishing to transfer into the Bachelor of Commerce program should take COMM 201 in place of BAC 16. Talk to an advisor for more information.

BAC 25
Managerial Marketing

Examines the development of marketing strategy, product policy, distribution channels, management of personal selling, promotion policy, pricing policy, and market planning.

BAC 37
Business Decision Making

Introduces students to strategic management frameworks for analysis that will assist them in understanding the impact that external policies have upon organizational decision making.

BAC 38
Business Strategy (Capstone)

Focuses on case histories in policy formulation designed to expose students to a wide range of business problems involving the examination of a company's opportunities, competencies, aspirations, and responsibilities.

*BAC 38 must be taken after all other classes have been completed. It may not be taken concurrently with any other class in the BAC program.
Elective Courses
In addition to the seven core classes listed above, students will choose one of the following elective courses:
Course
Course Description
BAC 28
Organizational Behaviour

Core topics in: organizational structure, job design, motivation, understanding individual behaviour, working in groups, leadership, power, and organizational change.

BAC 29
Business Law

Provides students with an understanding of the nature of the legal process; the role of the courts and various administrative tribunals in the administration of justice; and the basic rights and obligations of individuals and firms in contract and tort.
The Course and Program Catalogue has the complete and official listing of required classes and their descriptions for this program.
Careers
The Business Administration Certificate will allow you to expand your opportunities by:
Providing you with the latest in business knowledge
Enhancing your business decision making skills and professional expertise
Advancing your career potential through the acquisition of a business credential
Broadening your understanding of management
Expanding your professional network and increase your confidence in a variety of business situations
Providing you with the tools and techniques to tackle business issues and engage opportunities
Courses in the BAC program also meet certain requirements for professionals programs, including the Canadian Institute of Management, the Credit Union Institute of Canada, the Insurance Institute of Canada, and the Purchasing Management Association of Canada.
Transfer to B.Comm. Degree
For those who may want to pursue a business degree in the future, almost all of the BAC courses are fully transferable to the B.Comm. degree programs offered by uSask's Edwards School of Business. In such cases, students must meet Edwards' admission requirements. 
BAC 11 = COMM 101.3
BAC 14 = COMM 100.3
BAC 15 = COMM 211.3
BAC 16 = No credit (students should take COMM 201.3 instead)
BAC 25 = COMM 204.3
BAC 28 = COMM 105.3
BAC 29 = COMM 304.3
BAC 37 = COMM 306.3
BAC 38 = COMM SR.3
Tuition estimates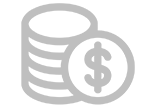 | | Canadian students |
| --- | --- |
| Tuition | $839.10 per class |
| Fees | $462 per year (for part-time) |
Tuition will vary depending  on the type and number of classes you take in a year (2018-2019 rates).
Fees are used to fund specific student benefits, including a bus pass, recreational programs and fitness centre access.
The cost of books and supplies varies widely depending on the courses you choose. It is recommended that you budget between $100-$200 per class.
Admission requirements and deadlines
Deadlines
Start term
Canadian students
Fall
Sep. 2018
August 21, 2018
Winter
Jan. 2019
Dec. 15, 2018
This program is not available to international students.
Admission requirements
Grade 12 standing (or equivalent)
Applicants who do not meet these requirements may apply for special admission based on prior business experience.
Ready to apply?
A non-refundable application fee of $90 CDN is required before your application will be processed.
Questions?
Students & Faculty Service Office
Edwards School of Business
University of Saskatchewan
Room 185, 25 Campus Drive
Saskatoon, Saskatchewan, Canada
S7N 5A7
306-966-4785
bac@edwards.usask.ca