About
The Certificate in Teaching English as a Second Language is no longer accepting applications for admission.
Teach English as a second or foreign language to newcomers, refugees, international students and overseas in other countries. CERTESL addresses the largest possible range of second/additional language learning needs. With CERTESL and a university degree, you will qualify to teach English almost anywhere in the world.
---
Quick facts
Online program; 23 credit units in total
Undergraduate certificate
Accessible from all locations
Time flexibility for certificate completion
An undergraduate degree is recommended
Are you a K-12 teacher looking for EAL certification?
If so, please apply to the Post-Degree Certificate in English as an Additional Language Education (PDCEAL).
What you will learn
Academic course content includes all of the core professional requirements:
effective language teaching
English Language learner needs assessment and evaluation 
English Language lesson planning 
selection and development of English Language teaching materials 
English grammar and phonology for language teaching purposes
CERTESL finishes with a supervised practicum or, for those who qualify with significant, demonstrable teaching experience, a professional project. You can arrange to have your practicum completed with a qualified supervisor in your home community.
Completion of the following courses with an overall program average of at least 60% is required for successful completion of this program.
| Course | Description |
| --- | --- |
| ECUR 291.3 | An Introduction to the Teaching of English as a Second/Additional Language |
| ECUR 292.3 | The Structure of English for Language Teaching |
| ECUR 391.3 | Theory of Second/Additional Language Learning and Methods of Skills Development |
| ECUR 445.1 | Observations Across CERTESL |
| ECUR 331.3 | Materials and Assessment in English Language Teaching (or ECUR 415.3: Current Issues in English as an Additional Language) |
| ECUR 393.3 | Approaches to Second/Additional Language Teaching |
| ECUR 339.3 | Teaching English as a Second Language for Adult Literacy Learners (or ECUR 375.3 English Language Development with Indigenous Learners) |
| ECUR 446.3 | Supervised Practicum for English Language Teaching (or ECUR 448.3: Professional Project in Teaching English as a Second Language) |
| ECUR 447.1 | Practicum Additional Hours |
The Course and Program Catalogue has the complete and official listing of required classes and their descriptions for this program.
Have you previously taken ESL teaching programs?
After applying and being accepted in to the CERTESL program, you can then apply for transfer credit. With review and approval from the Academic Program Coordinator, TESL course work successfully completed within the last ten years at reputable training institutions that meets degree-credit levels of academic rigor and covers content sufficiently similar to that of specific CERTESL courses may be eligible to receive transfer credit. A maximum of 50% of the CERTESL Program, the equivalent of three CERTESL courses, may be eligible to receive transfer credits. If you wish to have prior coursework evaluated for possible transfer, please download the CERTESL course transfer application.
CERTESL is Canada's most-recognized distance-delivered English as a Second Language (ESL) teacher-training program offered at the undergraduate level. Our instructors are highly qualified. Their knowledge comes from both solid training backgrounds and years of their own classroom teaching experience.
Careers
Depending on your personal career and travel plans, you can choose a path that trains you to teach:
in Canada to immigrants, newcomers, refugees and international students
in foreign countries where English is not the primary language
CERTESL is recognized by all three Teaching English as a Second Language (TESL) accrediting bodies in Canada: TESL Saskatchewan, TESL Canada and TESL Ontario.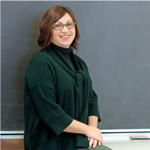 "CERTESL became the foundation for a rewarding teaching career. I've taught EFL in foreign countries and ESL here at home to Canadian newcomers and international students."
Lynn Bytyqi, CERTESL graduate
Part-Time ESL Program Coordinator and Student Advisor
University of Saskatchewan Language Centre
For more information about TESL accreditation standards for employment in Canada and abroad, visit the CERTESL current student website and download the English-language teacher qualifications manual.
Tuition estimates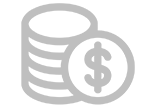 | | Canadian students | International students |
| --- | --- | --- |
| Tuition | $749.70 per 3 credit unit class | $3,148.74 per 3 credit unit class |
| Student fees | $125.64 per year | $125.64 per year |
Tuition will vary depending on the type and number of classes you take in a year. This estimate reflects a typical amount you could expect to pay per class (2023-2024 Canadian dollar rates).
Student fees are used to fund specific student services and union. This estimate reflects the price you would pay if you are an online student.
The cost of books and supplies varies widely depending on the courses you choose. It is recommended that you budget between $150 and $250 per class.
Admission requirements
High school diploma (grade 12 with appropriate English course credits and English grades of at least 70%)
It is strongly recommended that you have previously completed a Bachelor degree. However, concurrent completion of CERTESL and a degree program is acceptable. Canadian TESL accreditation bodies require the completion of CERTESL as well as a Bachelor degree. 
Six credit units in English literature and composition and/or introductory Linguistics from the University of Saskatchewan or equivalent coursework from another post-secondary institution is a pre-requisite for ECUR 291.3.
Applicants must also write a short essay to affirm their English language writing skills and for advising purposes. Essays that are of an unacceptable standard will result in the refusal of admission; those that are deemed sufficient but unsatisfactory may result in probationary admission.
If English is not your first language, proven English proficiency is required.
Successful TESL/TEFL delivery relies heavily on the language skills of the language teacher and CERTESL is delivered in a distance education model that requires advanced reading comprehension and writing skills. You must provide proof of English language proficiency through one of the following means:
a minimum overall score of 88 in the TOEFL-iBT, with

 

a minimum score of 20 in each of the four bands/areas;
a minimum overall score of 6.5 in the IELTS Academic, with a minimum score of 6.5 in all four bands/areas;
a minimum overall score of 4.5 in the CanTEST, with a minimum score of 4.5 in all four bands/areas;
the equivalent scores in another recognized test of academic English language skill, or
the completion of either three years of high school in English or at least 18 credits of post-secondary education using only English as the language of instruction. Note: English language skills will be reviewed on your application essay and a proficiency test will be required if deemed necessary. 

Applicants with acceptable overall scores but who are lacking in certain bands may be considered for probationary admission.
A degree in English language awarded by a university in a country that does not use English as the first language does not constitute proof of English proficiency. The university must use English as the primary language of communication for a substantial portion of its full range of programming, not merely for teaching the English language, and must be accepted by the University of Saskatchewan CERTESL program as meeting a suitable English usage standard.
If you have earned your post-secondary degree or polytechnic credential outside of Canada, please provide a post-secondary education assessment report from World Education Services (WES) or another recognized post-secondary assessment body to determine whether your past education meets prerequisite requirements for the CERTESL program. If you completed a university degree outside of Canada, you will also need to submit a recognized post-secondary assessment report, such as WES, when you apply as an adult ESL educator for TESL Saskatchewan or TESL Ontario accreditation or TESL Canada certification. Elementary and secondary school teachers require training that is clearly equivalent to Bachelor of Education degree standards in Canada, as defined within the terms of each provincial K-12 certification or licensure body in and for the Canadian province or territory. If your post-secondary education does not match a Canadian definition of university degree completion, you will not be eligible for professional status either as an English language adult instructor or elementary/secondary teacher in Canada.


College info
The Certificate in Teaching English as a Second Language is offered by the College of Education.
The College of Education offers a number of longstanding and new certificate programs to assist current educators to deepen their knowledge in a chosen area. Our certificate programs are flexible, designed to support busy schedules, and respond to changing educational needs and community demographics.
Questions?
For more information, contact the Department of Curriculum Studies, College of Education at:
Phone: 306-966-7601
Email: certesl.inquiries@usask.ca
Curriculum Studies Department
College of Education
28 Campus Drive
University of Saskatchewan
Saskatoon, SK  S7N 0X1