About
Design the way website applications, games, apps and various software systems interact with people, based on training in graphical design, human psychology and computer science.
---
Quick facts
Four year degree
Full or part-time program
You can enter this program directly from high school
You can begin this program off-campus
What you will learn
You will learn to design, build, and evaluate games and interactive system. You will develop the technical skills required to implement and test these systems in a variety of scenarios, and learn to understand and use visual media. You will study the role of human cognition, development, memory, communication and perception in designing these systems.
A first-year schedule sample
This degree program is flexible and offers you the opportunity to take courses in many different subject areas. Here's what a typical first-year schedule might look like:
Course
Description

Fall Term
CMPT 141
Introduction to Computer Science
ARTH 120
Art and Visual Culture I
ART 136*
Digital and Integrated Practice I Foundation
PSY 120
Biological and Cognitive Bases of Psychology
MATH 110*
Calculus 1

Winter Term
CMPT 145
Principles of Computer Science
GEOG 120*
Introduction to Global Environmental Systems
ART 161*
Foundation in Photography I
PSY 121
Social Clinical Cultural and Developmental Bases of Psychology
ENG 113*
Literature and Composition Reading Narrative

* These are elective courses. You will be able to choose from a variety of electives based on your interests.
The Course and Program Catalogue has the complete and official listing of required classes and their descriptions for this program.
CMPT 281: Website Design and Development
Introduction to design concepts and issues in the development of usable applications on the World Wide Web, including visual design concepts, the user-centered iterative design process, and development technologies that enable application development for the Web.
CMPT 381: Implementation of Graphical User Interfaces
Advanced introduction to concepts and structures used to develop GUIs in software, focusing on building user interfaces. Covers the fundamentals of GUI toolkits including input, widgets, layout, events, model-view-controller architectures, and two-dimensional graphics.
CMPT 481: Human Computer Interaction
Fundamental theory and practice in the design, implementation, and evaluation of human-computer interfaces. Topics include: principles of design, usability engineering, methods for evaluating interfaces with or without user involvement, techniques for prototyping and implementing graphical user interfaces.
Internship Opportunities
You may be eligible to take part in the Interactive Systems Design Professional Internship Option where you will complete 16 consecutive months of supervised work experience with a sponsoring employer. The work placement usually starts after the third year of study.
The Computer Science Professional Internship Program allows undergraduate students to obtain 12 or 16 months of practical, "on-the-job" experience with a sponsoring company such as ESTI, IBM, SED Systems and zu just to name a few!  This takes place prior to completing the final year of the undergraduate degree program.
Faculty
Our faculty are excited about the dynamic discipline of Computer Science and explore new ways in which computing can change the lives of people everywhere. They undertake primary research in the field and share discoveries and processes with you.
Careers
When completing this program you will be in demand in several industry sectors. The combined training in art, psychology and computer science prepares you well for jobs in:
web design

interface development

game design

usability testing

front-end requirements analysis
Tuition estimates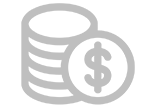 | | Canadian students | International students |
| --- | --- | --- |
| Tuition | $7,026 | $21,078 |
| Fees | $988 | $988 |
| Books | $1,500 | $1,500 |
| Total | $9,514 | $23,566 |
Tuition will vary depending on the type and number of classes you take in a year. This estimate reflects a typical amount you could expect to pay in your first year if you enroll in a full course load, the maximum number of courses allowed (2021-2022 Canadian dollar rates).
Fees are used to fund specific student benefits, including health, vision and dental coverage, a bus pass, recreational programs and fitness centre access.
The cost of books and supplies varies widely depending on the courses you choose. It is recommended that you budget between $1,500-$2,500 per year.
Program option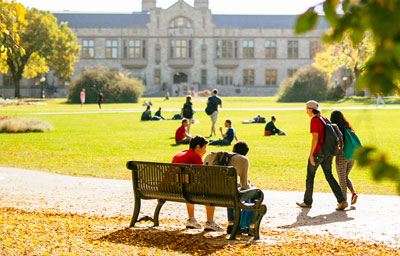 The Bachelor of Arts and Science Four-year (B.A. & Sc.) Interactive Systems Design degree is offered by the University of Saskatchewan's College of Arts and Science.
Admission requirements and deadlines
Deadlines

Start term
Application Deadline
International Deadline
Winter
January 2022
Dec 1, 2021
Documents due: Dec 15, 2021
Sep 1, 2021
Documents due: Oct 1, 2021
Spring
May 2022
Apr 1, 2022
Documents due: May 1, 2022
Feb 1, 2022
Documents due: Mar 1, 2022
Summer
July 2022
May 1, 2022
Documents due: Jun 1, 2022
Mar 1, 2022
Documents due: Apr 1, 2022
Fall
September 2022
Aug 15, 2022
Documents due: Aug 15, 2022
May 1, 2022
Documents due: Jun 1, 2022
Winter
January 2023
Dec 1, 2022
Documents due: Dec 15, 2022
Sep 1, 2022
Documents due: Oct 1, 2022
Ready to apply?
A non-refundable application fee of $90 CDN is required before your application will be processed.
Stay connected
Do you want us to send you important reminders, information about our programs or notifications about USask events?