About
Operations Management is delivery-focused, ensuring that an organization successfully turns inputs to outputs in an efficient manner. The field of operations management includes procurement (purchasing), supply chain management, and logistics. It is used to determine the price you pay for an airline flight and how to effectively design the layout of a grocery store. 
---
Quick facts
Four year degree
Full-time program
You can enter this program directly from high school
You can begin this program off-campus
Get an early start with COMM 101 Online
What you will learn
Operations management (OM) involves the essential steps of producing goods, quality control, quality management, managing the supply chain, facilities management, product formulation and design, ordering of goods, warehousing of goods, contacting vendors, and purchasing of external products. Operations management is a great choice for students who are detail-oriented and constantly think about how to make processes more efficient.
A first-year schedule sample
All first year commerce students will take a common set of classes before entering a specialization, such as operations management, in their second year.
Course
Description

Fall Term
COMM 100.3
Business Communication I
COMM 101.3
Introduction to Business
ECON 111.3
Introduction to Microeconomics
COMM 119.3
Skills for Academic Success
INDG 107.3*
Introduction to Canadian Indigenous Studies

Winter Term
COMM 104.3
Business Statistics 1
COMM 105.3
Introduction to Organizational Behaviour
MATH 121.3
Mathematical Analysis for Business and Economics
ECON 114.3
Introduction to Macroeconomics
PSY 120.3*
Biological and Cognitive Bases of Psychology
* These are elective courses. You'll have a number of courses to choose between.
The Course and Program Catalogue has the complete and official listing of required classes and their descriptions for this program. 
Here are just a few of the classes you might take while you complete this degree:
COMM 205: Introduction to Operations Management
Introduces students to concepts and decision-making techniques used in the design, planning, execution, control, and improvement of operations of world-class manufacturing and service companies. It begins with introductory issues such as operations strategy and forecasting, continue with design topics such as product design, capacity planning, process design, facility layout, work design, and location planning, then covers quality management and control, and finally ends with planning decisions such as inventory management, aggregate planning, material requirements planning, just-in-time systems, scheduling, and supply chain management. Time permitting, project management and waiting line management may be covered too.
COMM 393: Spreadsheet Modeling for Business Decisions
Deals with modelling business problems to help managers make better decisions regardless of their functional areas. It introduces students to analytical decision making tools including linear programming, integer programming, network models, decision analysis and simulation. Spreadsheets will be extensively used for solving managerial problems.
COMM 491: Purchasing and Supply Management
Introduces fundamentals of purchasing and supply management, including terminology, concepts, procedures, and models. It includes purchasing objectives and organization, operating procedures, specification, supply search and supplier selection, price determination, bidding and negotiation, forward buying, cost and value analysis, outsourcing, legal and ethical issues, supplier relations and partnerships, warehousing, inventory control models, and material requirements planning. The first 2/3 of the course concentrates on purchasing, while the remaining 1/3 focuses on inventory control systems. Purchasing uses decision-making cases, whereas Inventory Control emphasizes quantitative problems and models. Where appropriate and available, selected software programs will be used.
Students from around the world choose to study at the Edwards School of Business because we offer hands-on experiential learning in every area of study. You go beyond analyzing cases and into communities, graduating with legitimate consulting experience on your résumé.
Our four year B.Comm. degree helps students develop the critical thinking, problem solving, communication and teamwork skills that employers demand. In 2018, 89.9% of graduates were employed in their field and only 10.1% were still looking for a job within six months of graduation.
At Edwards, we have a dedicated student advisory team which means you can book an appointment to see an advisor within a day (using our online booking system). We also offer same day drop-in service for quick questions.
Our young, vibrant faculty consistently earn prestigious teaching awards, attesting to their investment in your learning.
Careers
Operations management graduates are very influential in the business world. When it comes to deciding how to produce a certain automobile or ordering the right amount of product, they are the ones in charge. There are job opportunities in areas such as distribution and logistics, purchasing, quality assurance, inventory control and warehousing.
Operations management graduates may continue their professional development with careers in the following areas:
Business forecaster
Layout design specialist
Logistics manager
Project manager
Quality control manager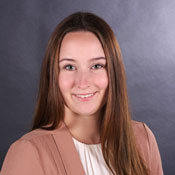 Student Profile
Kali Ford
2017 Co-op Student: Operations Co-op Student, Mission Hill Family Estate Winery
"The faculties undying passion (especially that of Dr. Keith Willoughby) for the field of Operations Management is what inspired me to pursue OM as a major. It is quickly becoming a recognized asset in many industries, and we are one of the select few universities to offer it as a distinct major. Pursuing this unique profession led to an amazing Co-op placement for Mission Hill Family Estate Winery in Kelowna, BC. It allowed me to experience an industry that is foreign to Saskatchewan, and gave me the opportunity to assist with innovative changes within the company."
Tuition estimates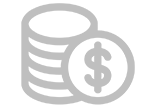 | | Canadian students | International students |
| --- | --- | --- |
| Tuition | $7,541 | $20,587 |
| Fees | $947 | $947 |
| Books | $1,500 | $1,500 |
| Total | $9,988 | $23,034 |
Tuition will vary depending  on the type and number of classes you take in a year. This estimate reflects a typical amount you could expect to pay in your first year if you enroll in a full course load, the maximum number of courses allowed (2019-2020 Canadian dollar rates).
Fees are used to fund specific student benefits, including health, vision and dental coverage, a bus pass, recreational programs and fitness centre access.
The cost of books and supplies varies widely depending on the courses you choose. It is recommended that you budget between $1,000-$2,000 per year.
Program options
Bachelor of Commerce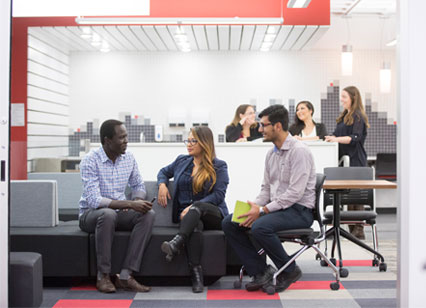 The Bachelor of Commerce (B.Comm.) degree is a four-year program offered by the University of Saskatchewan's Edwards School of Business.
All undergraduate students admitted to the Edwards School of Business are required to complete a common first-year of studies. In January of your second year, you'll apply to a specialization in Accounting, Finance, Human Resources, Management, Marketing or Operations Management.
While you complete your Bachelor degree, you can also enhance your experience with the following options:
Admission requirements and deadlines
Deadlines

Start term
Application Deadline
International Deadline
Winter
January 2020
Dec 1, 2019
Documents due: Dec 15, 2019
Sep 1, 2019
Documents due: Oct 1, 2019
Spring
May 2020
Apr 1, 2020
Documents due: May 1, 2020
Feb 1, 2020
Documents due: Mar 1, 2020
Summer
July 2020
Jun 1, 2020
Documents due: Jun 15, 2020
Mar 1, 2020
Documents due: Apr 1, 2020
Fall
September 2020
Jul 1, 2020
Documents due: Jul 15, 2020
Jul 1, 2020
Documents due: Jul 15, 2020
Winter
January 2021
Dec 1, 2020
Documents due: Dec 15, 2020
Sep 1, 2020
Documents due: Oct 1, 2020
Ready to apply?
A non-refundable application fee of $90 CDN is required before your application will be processed.
Stay connected
Do you want us to send you important reminders, information about our programs or notifications about USask events?