About
This program investigate the functions and mechanisms of major systems of the human body and studies the effects and mode of action of drugs which modify major body systems.
---
Quick facts
Three or four year degree
Full or part-time program
You can enter this program directly from high school
You can begin this program off-campus
What you will learn
You will learn the functions and mechanisms of major systems in the human body, and how these functions are modified by chemical actions. You will study the properties of chemical compounds in relation to their interactions with living organisms and examine the basis for the discovery and study of drug actions either as therapeutic agents or as tools in physiological research.
A first-year schedule sample
This degree program offers you the opportunity to take courses in many different subject areas. Here's what a typical first-year schedule might look like:
Course
Description

Fall Term
CHEM 112
General Chemistry I Structure Bonding and Properties of Materials
BIOL 120
The Nature of Life
PHYS 115
Physics and the Universe
MATH 125*
Mathematics for the Life Sciences
ENG 114*
Literature and Composition Reading Culture

Winter Term
CHEM 115
General Chemistry II Chemical Processes
PHYS 117*
Physics for the Life Sciences
STAT 245*
Introduction to Statistical Methods
PSY 120*
Biological and Cognitive Bases of Psychology
PHIL 120*
Knowledge Mind and Existence
* These are elective courses. You will be able to choose from a variety of electives based on your interests.
The Course and Program Catalogue has the complete and official listing of required classes and their descriptions for this program.
BIOL 224: Animal Body Systems
Will study the problems all animals overcome in order to survive and reproduce, and the different body systems that must deal with both unique and common environmental challenges.
PHPY 302: Human Physiology Transport Systems
This course begins with an introduction to the physiology of the muscle types powering the respiratory pump, the heart and controlling the distribution of blood, before moving to a study of the physiology of the respiratory, cardiovascular and renal systems.
PHPY 405: Advances in Cardio Respiratory Physiology and Pharmacology
Advances in cardio-respiratory physiology and pharmacology will be discussed. Students will analyze and present current research literature. Examples of disorders such as tissue hypoxia or hypertension will be used to illustrate alterations in neural regulation, signal transduction pathways and to identify current and future therapeutic interventions.
Opportunities
This program provides the strongest foundation for those considering applying to Medicine, Dentistry, Physical Therapy, Veterinary Medicine, Pharmacy and Nutrition, Nursing, Chiropractic, Occupational Therapy, Optometry, Speech Language Pathology and other health care-related professional programs.
Uniqueness
The Physiology and Pharmacology Program is unique in Western North America; there is only one other similar program offered in Canada.
Hands-on experience
You will receive a comprehensive education of both physiology and pharmacology along with hands-on experience in experimental techniques. 
Careers
In addition to a solid scientific foundation, students will acquire relevant and marketable skills such as data analysis, report writing, database mining and the communication of scientific knowledge. Some career opportunities include:
Cardiovascular technician
Geneticist assistant
Health care administrator
Home care worker
Lab assistant
Medical laboratory technician
Therapist assistant
Pharmacologist
Pharmaceutical representative
Drug researcher
Tuition estimates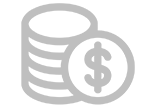 | | Canadian students | International students |
| --- | --- | --- |
| Tuition | $6,608 | $18,040 |
| Fees | $947 | $947 |
| Books | $1,500 | $1,500 |
| Total | $9,055 | $20,487 |
Tuition will vary depending on the type and number of classes you take in a year. This estimate reflects a typical amount you could expect to pay in your first year if you enroll in a full course load, the maximum number of courses allowed (2019-2020 Canadian dollar rates).
Fees are used to fund specific student benefits, including health, vision and dental coverage, a bus pass, recreational programs and fitness centre access.
The cost of books and supplies varies widely depending on the courses you choose. It is recommended that you budget between $1,000-$2,000 per year.
Program options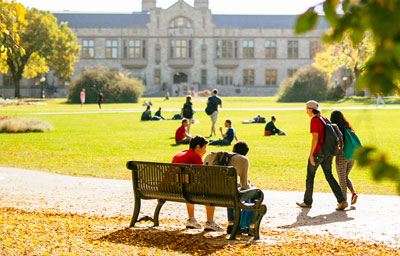 These Bachelor of Science (B.Sc.) Physiology and Pharmacology degrees are offered by the University of Saskatchewan's College of Arts and Science:
You should consult with an academic advisor in the college when you begin your studies to decide if you want a four-year, three-year or honours degree.
Admission requirements and deadlines
Deadlines

Start term
Application Deadline
International Deadline
Winter
January 2019
Dec 1, 2018
Documents due: Dec 15, 2018
Sep 1, 2018
Documents due: Oct 1, 2018
Spring
May 2019
Apr 1, 2019
Documents due: May 1, 2019
Feb 1, 2019
Documents due: Mar 1, 2019
Summer
July 2019
May 1, 2019
Documents due: Jun 1, 2019
Mar 1, 2019
Documents due: Apr 1, 2019
Fall
September 2019
Aug 15, 2019
Documents due: Aug 15, 2019
May 1, 2019
Documents due: Jun 1, 2019
Winter
January 2020
Dec 1, 2019
Documents due: Dec 15, 2019
Sep 1, 2019
Documents due: Oct 1, 2019
Ready to apply?
A non-refundable application fee of $90 CDN is required before your application will be processed.
Stay connected
Do you want us to send you important reminders, information about our programs or notifications about uSask events?