About
The Certificate in Biological Research provides opportunities for you to explore and engage in independent authentic research with world-class faculty. Through your choice of a faculty supervisor, you will study a research problem that suits your area of interest.
---
Quick facts
Full or part-time program
You cannot enter this program directly from high school
The Certificate in Biological Research is offered by the University of Saskatchewan's College of Arts and Science. You may earn the certificate concurrently with a degree.
What you will learn
You will examine the unique interactions between various life forms such as cells, parasites, pathogens, animals, plants, insects and humans by studying different elements of biology such as genetics, cell biology, physiology, ecology, population biology, limnology, toxicology, conservation and parasitology. You will address authentic research questions and undertake an independent study that suits your area of interest. You will acquire specialized research skills and have that experience formally recognized with a credential.
This program consists of 15 credit units of required courses plus 15 credit units of prerequisite courses. The specific prerequisite courses to be taken in Biology will generally depend on your area of interest. Twelve credit units of research-intensive courses are required; students are responsible for finding faculty supervisors for these courses.
Prerequisites:
BIOL 120 – The Nature of Life
or BIOL 121 – The Diversity of Life
STAT 245 – Introduction to Statistical Methods,
or STAT 246 – Introduction to Biostatistics,
or PLSC 214 – Statistical Methods

BIOL 301 – Critical Issues in Biology

BIOL 380 – Research Experience in Biology

BIOL 479 – Literature Research in Biology

 
Choose 6 credit units from the following:
BIOL 481 – Extended Research Project in Biology (6 credits); or 

BIOL 480 – Biology Research
+ select one of the following research-intensive courses:

BIOL 350 – Field Course

BIOL 410 – Current Perspectives in Environmental Biology

BIOL 412 – Limnology

BIOL 420 – Molecular Biology of Plants

BIOL 421 – Functional Genomics

BIOL 430 – Neurobiology of Behaviour

BIOL 440 – Photobiology

BIOL 472 – Animal Behaviour
Choose 9 credit units from the following:
200-level, 300-level, 400-level BIOL courses
The Course and Program Catalogue has the complete and official listing of required classes and their descriptions for this program.
BIOL 350.3: Field Course
Introduction to the principles and methods of field biology as applied to southern boreal forest and lake ecosystems. Students will complete an independent field research project. Includes an extended field study during late summer at the Biological Field Station on the Kenderdine Campus at Emma Lake.
BIOL 430.3: Neurobiology of Behaviour
Studies how activities in an animal's nervous systems produces and modifies natural behaviour. Topics in the course include: the detection and coding of information from the environment, integration of information for decision-making, generation of motor patterns that underlie behaviour, and general constraints on form and function of neural circuits.
BIOL 481.6: Extended Research Project in Biology
The student will work on a laboratory or field project under the supervision of a faculty member. Before beginning, the student must obtain a supervisor and then submit an outline of the project for approval by the Head of the Department. At the end of the project, the student will submit to the Department a written report in thesis form. An oral presentation is required.
Location
We are situated within walking distance of the beautiful South Saskatchewan River. You can take advantage of studying short-grass tundra, aspen parkland, boreal forest, taiga and tundra and aquatic environments by driving a short distance outside of Saskatoon.
Unique facilities
The University of Saskatchewan is one of the top research universities in the country and is home to a unique array of research infrastructure that our students are encouraged to use. These include the Canadian Light Source, Canada's national synchrotron research facility, the Toxicology Centre and one of the largest phytotron controlled plant growth facilities in the world. In addition, state of the art research facilities for undergraduate research projects are available in the Collaborative Science Research wing of the WP Thompson building.
Weekly seminar series
A weekly seminar series provides opportunities to hear prominent researchers from USask and across North America speak about their work - and also have your Biology questions answered.
Hands-on experience
You will be provided an opportunity to learn and interact with your instructors and other students in a small-group setting in all of our courses, including in your first year. We have a number of research-based courses that you can access as early as your second year and you will gain practical experience in the lab or in the field throughout the entire Biology program.
Careers
You will gain expertise and acquire an additional credential in biological research, which will be advantageous for those seeking careers as a: 
Biologist

Lab technician

Forensic scientist

Toxicologist

Environmental services manager

Conservationist

Wildlife management specialist

Research biologist

Educator
This certificate will also benefit anyone who is considering future studies in life or health sciences such as medicine, dentistry, nursing and veterinary medicine etc., in addition to many related graduate programs.
Tuition estimates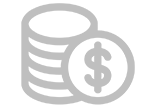 | | Canadian students | International students |
| --- | --- | --- |
| Tuition | $753 per 3 credit unit class | $2,710.80 per 3 credit unit class |
| Student fees | $1,050 per year | $1,050 per year |
Tuition will vary depending on the type and number of classes you take in a year. This estimate reflects a typical amount you could expect to pay per class (2022-2023 Canadian dollar rates).
Student fees are used to fund specific student benefits, including health, vision and dental coverage, a bus pass, recreational programs and fitness centre access. This estimate reflects the price you would pay if you are a full-time student.
The cost of books and supplies varies widely depending on the courses you choose. It is recommended that you budget between $1,500-$2,500 for this program.
Admission requirements and deadlines
Deadlines

Start term
Application Deadline
International Deadline
Winter
January 2023
Dec 1, 2022
Documents due: Dec 15, 2022
Sep 1, 2022
Documents due: Oct 1, 2022
Spring
May 2023
Apr 1, 2023
Documents due: May 1, 2023
Feb 1, 2023
Documents due: Mar 1, 2023
Summer
July 2023
May 1, 2023
Documents due: Jun 1, 2023
Mar 1, 2023
Documents due: Apr 1, 2023
Fall
September 2023
Aug 15, 2023
Documents due: Aug 15, 2023
May 1, 2023
Documents due: Jun 1, 2023
Winter
January 2024
Dec 1, 2023
Documents due: Dec 15, 2023
Sep 1, 2023
Documents due: Oct 1, 2023
Ready to apply?
If you are a current USask student, consult your academic advisor regarding enrolling in this program.
To apply to this program as a new student, please apply for admission to any undergraduate program in the College of Arts and Science and after you are admitted, declare your plans to the college.