Your information sources
Monthly emails
Our monthly emails are the best way for you to get all our updates about programs, requirements and events organized by the USask recruitment team -- and much more.
Our latest issue:
May 2023 - Application deadline extended to June 1 for some programs;Registration opens for U-Start (May 24 - June 15); Planning for fall and winter class registration, summer classes; Tuition and student fees for 2023-2024; Learn English at USask! information sessions; Edwards School of Business COMM 101 Online and scholarships.
Authorized education agencies and agent representatives will automatically receive monthly communications.
Information sessions
These workshops can help you guide students graduating from high school.
English language proficiency requirements
Do you work with international students or students whose first language is not English? Our English language proficiency page contains information students need to know to submit proof after applying.
If your students do not meet USask's minimum English language proficiency requirement, they can apply for joint admission to an academic program and to study English for Academic Purposes at the USask Language Centre.
Events, tours and fairs
Recruitment events
The best way for you and your students to connect with us to learn more about USask and about our excellent programs is to attend
Our annual Open House in the fall where we showcase the quality of our colleges, programs, services and USask student experiences
The many events and presentations we offer (virtually and/or in person) about USask programs, admission opportunities, application process, and more, throughout the year
Our Instagram live streams on @usask.future.students hosted by our colleges and recruitment staff
Campus tours
You can visit us and explore USask's beautiful Saskatoon campus with your students (both virtually and in person) and find out more about our university.
Book virtual visits and fairs
Do you have an event would like to invite us to attend? Would like to request a virtual visit from a USask representative? You can book us for:
Virtual school visits
Education and career fairs in Canada and internationally**
Counsellor events to share what's new or need-to-know about USask this year
Admissions and awards application workshops to guide future students through the application process
**
Authorized agencies and agent representatives can contact
agents@usask.ca
 regarding international education and career fairs.
Promotional materials
We've designed the resources below to help you share important information about USask with your students.
The informational videos in this section are also helpful to familiarize students with USask.
We've created undergraduate viewbooks and college-themed brochures to help you guide future students who want to apply to USask.
Our viewbooks contain useful info and lots of photos that showcase our campus and student life. Our college-specific brochures offer detailed information about specific areas of study.
We've prepared a package with photos of the university and student life that you can use to promote USask.
Coming soon. Thank you for your patience!
Resources for admitted students
Once students receive their admission letters, a whole new set of questions may arise.
Preparing for university
USask's New Students page is a great resource for any newly admitted student.
Also, every year in May and June we offer U-Start, events that help admitted undergraduate students transition to university and learn important things such as class registration.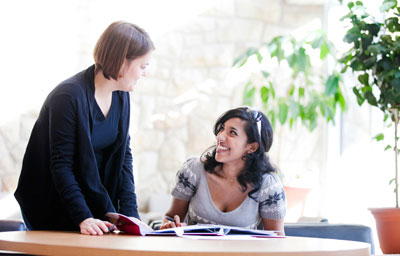 Tuition and costs
Budgeting is an important part of preparing for post-secondary education. Students should review estimated tuition and student fees to get an idea of what to budget for, and then consider sources of funding. They can find more information on our Tuition and costs page.
International student guide
The USask international student guide contains critical information for newly admitted international students, from immigration matters to information on working and living in Canada.
Contact us
If you have questions about:
Programs
Application process
Events
For agent business-related questions, such as:
Recruitment partnership inquiries
Representation at international fairs
Invoicing and procedures
Are we missing anything?
Let us know
if you would like to see information added to this page.