All event times are in Central Standard Time (CST), which Saskatchewan observes year-round. If you are joining us from another province or country, be sure to adjust for the time difference.
Engineering events
Why USask Engineering?
Do you enjoy hands-on learning and working with a team to create solutions? Are you imaginative, passionate, persistent, innovative, observant? You could be an engineer! 
Join us for an evening of online interactive fun with prizes to be won.
Find out what kind of engineer you might be
Discover the diversity of engineering
Learn about what USask Engineering has to offer
Information on how to apply, and a Q&A time to answer your questions about all things Engineering, will conclude our evening.
 Thurs. Dec. 7
6:30-8:00 pm CST-Saskatchewan
Online

Chat with USask
Wednesdays (6-8 pm) and Fridays (1-3 pm)
Online
Prospective undergraduate (bachelor's) students
Questions about admission requirements, scholarships, housing and other information you'd like to know before applying? You can book a 20-minute appointment with a USask representative to answer any questions you have before becoming a USask student.
Appointments are available for students interested in applying to undergraduate programs in the Colleges of Agriculture and Bioresources, Arts and Science, Education, Engineering, Kinesiology and the Edwards School of Business.
Please note that we will not be able to address inquiries about the status of applications for admission that have already been submitted. If you have already applied and have questions about your application, please contact the Admissions Office by email at admissions@usask.ca or by phone at 306-966-5788.
Chat with USask appointments are available until Fri. Dec. 15. They will then be closed for the holidays, but will reopen again in January 2024.
Instagram Live events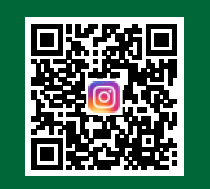 Follow the @usask.future.students Instagram channel to be notified of upcoming live events, and visit the channel anytime to find videos from all of our past live events!
School visits and education fairs
Varies
Varies
In-person and online
We visit schools and attend education fairs online and in-person around the world to speak about the excellent student experience you will have at the University of Saskatchewan. We will introduce our programs, admission requirements, scholarships and bursaries and other opportunities you need to know about as you prepare for your future. 
Check our events listing to see all our scheduled events.