USASK EXPRESS application workshops
November 10, 19 and 24, 2020
6:30-8:30 pm CST (Saskatchewan)
Online
Join the University of Saskatchewan online at USASK EXPRESS, where we will walk you through applying to university step-by-step. Each event includes application workshops, information sessions and a drop-in Q&A. Eligible students who submit an application at a USASK EXPRESS event and provide required documents like transcripts could receive a decision within one week. You could be the first of your friends to get into university!
November 24 WebEx Links:
Application workshop (6:30-7:30 pm and 7:30-8:30 pm CST Saskatchewan)
Information session (6:30-7:30 pm CST Saskatchewan)
Drop-in Q&A (open 6:30-8:30 pm CST Saskatchewan)
Meeting password: Admission
Education info sessions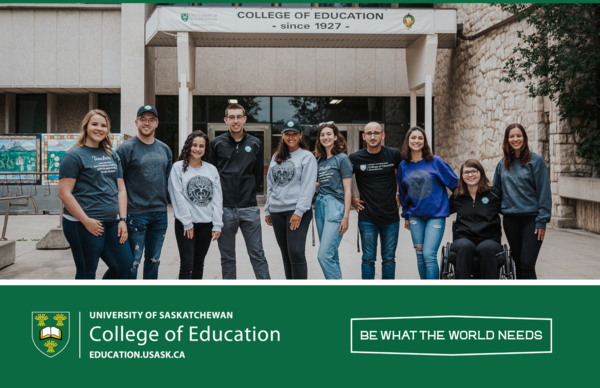 November 17, 18, 23 and 26, 2020
7-8 pm CST (Saskatchewan)
Online
Are you interested in becoming a teacher? Join us for a virtual information session for prospective Education students featuring a brief presentation about our Bachelor of Education (B.Ed.) degree program followed by a Q&A session!
School visits and education fairs
Year-round
Varies
Worldwide
We travel throughout Canada and around the world to speak about the excellent student experience you will have at the University of Saskatchewan. We will introduce our programs, admission requirements, scholarships and bursaries and other opportunities you need to know about as you prepare for your future. 
Check our events listing to see where and when we will be travelling in the coming weeks.
What is Engineering?
November 17, 2020
4-7 pm CST (Saskatchewan)
Online
Learn more about how our new first-year program, RE-ENGINEERED, focuses on supporting you and helping you succeed. And yes, we'll also answer the question, "What Is Engineering?"
Open House
September 24, 2020
3-7 pm (SK time)
Online

Open House is our annual event for prospective students to explore life as a USask student. This year, we are planning a full suite of virtual interactive activities for you to discover USask!
Indigenous Spend-a-Day
 TBD
TBD
Indigenous Spend-a-Day is a one-day event for Grade 10, 11 and 12 Métis, First Nations and Inuit students featuring interactive cultural and academic experiences designed to introduce you to the USask campus community.
Graduation Powwow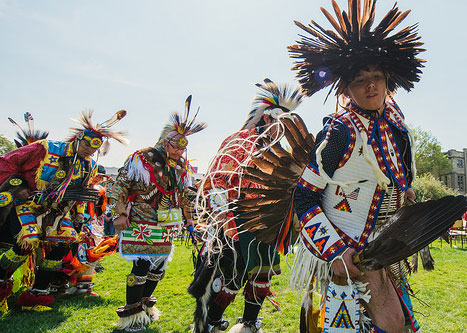 TBD 
TBD
USask campus
The University of Saskatchewan has hosted a powwow on its Saskatoon campus, situated on Treaty 6 Territory and the Homeland of the Métis, for almost 30 years. Since 2009, the Graduation Powwow has been held in the spring to celebrate the academic achievements of graduating First Nations, Métis and Inuit students from USask and Saskatchewan high schools.
Everyone is welcome!
Thousands of children from kindergarten to Grade 12 attend our annual Graduation Powwow. Attendees have the opportunity to:
celebrate and honour Aboriginal graduates from Saskatchewan,
listen to traditional First Nations drumming and singing,
watch a variety of traditional First Nations dance styles and dress, and
participate in educational children's workshops held in tipis and a Métis Red River cart
U-Start
May - June 2020
Varies
Online
U-Start is an online pre-orientation to help new USask students prepare for university.
Orientation
September and January
Varies
Online
Orientation for new students is held at the beginning of the fall term (September) and winter term (January) for new students. It is your official welcome to the University of Saskatchewan!