To help set a good intention for this event, Elders and Indigenous youth from the USask community came together to choose a meaningful name for USask's Indigenous Student Experience Day. The name that was chosen was piihtikway in Michif and pihtikwe tawāw in Cree, which translate as, "Come in; you are welcome here."
About
Indigenous Student Experience Day is an event for Métis, First Nations and Inuit students in high school and their supporters to get to know the USask campus and community.
During this event, you will be able to participate in cultural and academic experiences, and meet with other prospective and current university students, university staff and faculty, alumni and Elders.
Capacity for Indigenous Student Experience Day has been reached. Thank you for interest in this event!
If you would like to explore other opportunities to visit USask, campus tours are offered throughout the summer on Tuesdays and Saturdays, and Open House and other events for prospective students will return this fall! 
---
Agenda
9 - 9:30 am
: Check-in
Gordon Oakes Red Bear Student Centre
9:30 - 10:45 am
: Grand entry and welcome
11 am - 12:30 pm
: Introduction to university programs, scholarships, university services and more!
Health Sciences Building
,
 E-Wing
, Room
1150
 (next to Tim Hortons)
12:30 pm
: Lunch with therapy dogs from St. John Ambulance
Gordon Oakes Red Bear Student Centre
12:30 - 3:30 pm
:
Information fair
Medicines and smudge bag workshop
Campus tours (pre-registration required)
3:30 - 4 pm: Event closes
---
Check in - All participants
Come to the Gordon Oakes Red Bear Student Centre when you arrive on campus.
Bus drop-off location and parking
Buses are welcome to drop students off and pick them up at the Physical Activity Complex.
Bus parking is available at Lot 20 (Merlis Belsher Place) for drivers planning to spend the day on campus. Drivers/teachers must provide the license plate number when checking in at the event.
Alternatively, Preston Crossing is a nearby area accessible for buses.
Vehicle drop-off and parking passes
Parking passes for Lot 4 (Education) will be provided at the event for participants bringing their own vehicles.
If you are being dropped off, Elders Court is closest to the event, or you can be dropped off at the Physical Activity Complex.
Other event details
Photography and video may be taken during this on-campus event.
---
Wayfinding
When you arrive to the campus, look for maps and signs posted along pedestrian routes, and keep an eye out for our friendly volunteers who will be able to help you find your way.
Activities
Grand entry and welcome
Be welcomed to the University of Saskatchewan (USask) by the Indigenous Student Experience Day planning team and Indigenous leaders from the university.
University information session
During this presentation, you will be able to learn about university and how you can get ready in high school to pursue post-secondary studies. You will hear from college representatives about different programs offered at USask, what you will need to do to get ready to apply and many special opportunities in university programs designated for Indigenous students.
You'll also hear about student services who are here to support you to transition from high school to university, like the Indigenous Student Achievement Pathways (ISAP) program, and throughout your university studies, including the Gordon Oakes Red Bear Student Centre and many others.  
Lunch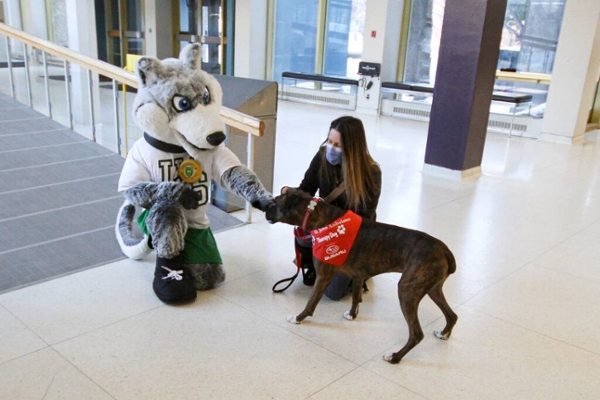 Lunch will be provided in the Gordon Oakes Red Bear Student Centre. St. John Ambulance Therapy Dogs will be visiting, and you can learn about the service they provide to students throughout the year through the PAWS Your Stress program while enjoying time with these amazing animals and the people that are part of their team.
Information Fair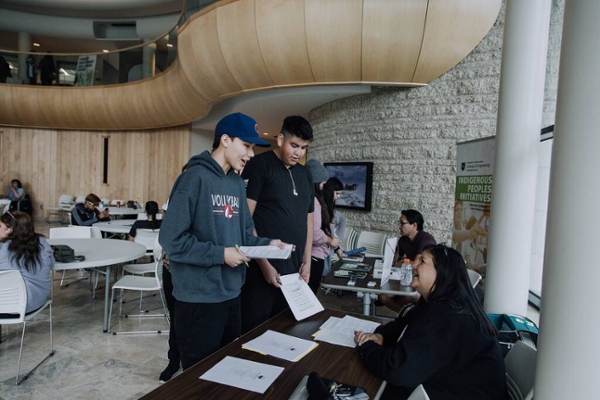 Throughout the afternoon, you'll have the opportunity to meet representatives from colleges/programs and student services across the university at their booths in our information fair in the Gordon Oakes Red Bear Student Centre lower level and Arts Tunnel. This is a great chance to meet current students, professors and university staff in-person and ask any questions you have.
Collect stamps and signatures from students and staff at information fair booths for Indigenous Student Experience Day BINGO and enter into a draw at the end of the day for some great prizes!
Medicines and smudge bag workshop
Learn about different smudges and medicines from a Knowledge Keeper as you create a smudge bag to take home with you after the event.
Campus tours
Register for a tour of the university when you sign up for Indigenous Student Experience Day and we will show you some of the amazing spaces around our campus that students love and where you will study or find services when you become a student here. We can't wait to show you around!
---
Parents, counsellors and supporters
School counsellors, teachers, parents and other supporters are welcome and encouraged to join us at Indigenous Student Experience Day to learn about the university alongside students. This event is a great opportunity to get to know the USask community and bring any questions you have about how best to support students on their journey to post-secondary studies.
---
Indigenous Student Experience Day is made possible, in part, through the generous support of: