About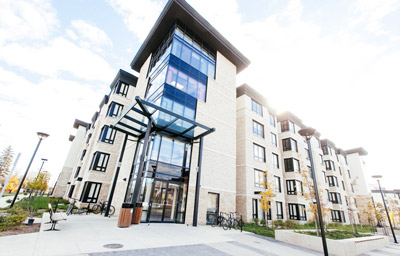 Students living in residence receive continuous support, both personal and academic, and appreciate the comfort, security and convenience of living close to classes and university facilities.
Apply early
You are encouraged to apply early. You do not need to have been admitted to submit your application to live in residence.
Residence options
We offer a variety of housing options in our USask residences.
Voyageur Place
Perfect for first-year students
Located in the heart of campus, Voyageur Place includes four co-ed (both male and female), male-only and female-only residence halls—Athabasca Hall, Saskatchewan Hall, Qu'Appelle Hall and Qu'Appelle Hall Addition—where you will be able to enjoy:
three nutritious and delicious buffet-style meals every day at the Marquis Culinary Centre
easy access to a network of tunnels and skywalks leading directly to other buildings on campus (an attractive feature during the winter)
furnished, traditional single- or double-occupancy dormitory-style rooms
access to tutoring and a faculty-in-residence program
numerous activities planned by residence life staff, and

a thriving residence community where you can meet other students easily.
College Quarter
Fills quickly
Students live together in a lively, multi-cultural environment in fully furnished two-, three- and four-bedroom units. You are a short walk from all of your classes and have the added benefit of being part of an engaged community in Saskatoon with a friendly, inclusive atmosphere.
College Quarter suites are bright and modern, as are the lounges and study spaces, which offer beautiful views of the surrounding area. Social events, in-house tutoring and community activities help students feel connected, both to their neighbours and the campus nearby.
In-suite kitchen and common area
Private bedrooms
Utilities, internet and free laundry included
McEown Park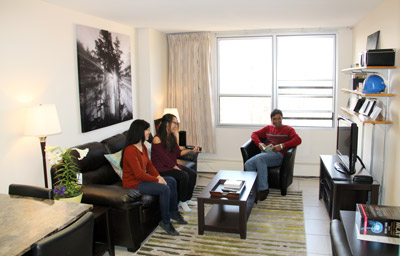 For upper-year students, couples or students with families
The four high-rise buildings that make up McEown Park offer something for students with various needs.
Assiniboine Hall and Wollaston Hall: one- and two-bedroom suites for upper-year students, including couples
Souris Hall: two-bedroom apartments for students with children
Seager Wheeler Hall: six-bedroom apartments, each with shared living and dining space
Graduate House
For graduate students, students in professional programs or undergraduate students registered in their fourth year or higher
Graduate House is USask's newest residence, offering housing for graduate students (in masters or Ph.D. programs), students enrolled in professional programs (such as medicine, dentistry or veterinary medicine) or undergraduate students registered in their fourth year or higher.
Meal plans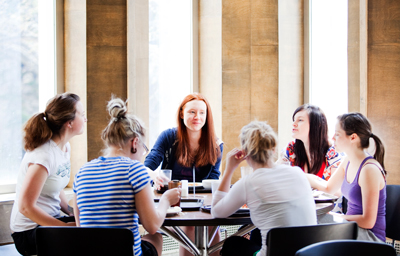 Meal plans are a required component of every student residence agreement and vary depending on the residence building.
Our Culinary Centre offers a buffet of a wide variety of items from comfort foods to ethnic dishes. Enjoy your meal in our beautiful dining hall overlooking the Bowl, our main campus' central green space.
Off-campus housing
Housing in Saskatoon is very affordable compared to other Canadian cities and Saskatoon has excellent bus service, with routes travelling to campus from throughout the city. A U-Pass (bus pass) is included in your student fees.
Homestay for international students
International students can apply to live with a local family in Saskatoon through our Homestay program. Homestay placements are available for both U of S Language Centre students AND international students seeking degrees from the University of Saskatchewan.
Affiliated residences
In addition to exploring off-campus housing and apartments, there are also a number of affiliated residences on campus or nearby that you may want to consider:
Housing Registry
The University of Saskatchewan Students' Union (USSU) offers an online Housing Registry where landlords looking for student tenants post available rental properties, and where students can go to look for off-campus housing.
Living in Saskatoon
This is a place of opportunity, diversity and innovation. As a student here and after you graduate, you will come to appreciate why so many have chosen to call this place home.
With a rising population of more than 270,000, Saskatoon offers many of the amenities of a large urban centre along with the friendliness and accessibility of smaller cities.
There is plenty to do in Saskatoon every season, with live music events, festivals and cultural experiences offered year round. With its vibrant mix of many cultures, Saskatoon's blossoming culinary and local shopping scenes also stand out.
Quick facts about Saskatoon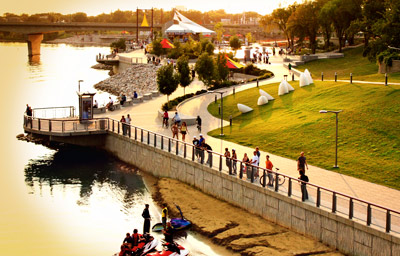 Ranked first in Canada for air and water quality by Chatelaine Magazine
One of Canada's sunniest cities with more than 2,300 hours of sunshine annually
Four distinct seasons
Average summer temperatures range from 11°C to 30°C (52°F to 86°F)
Average winter temperatures range from -12° to -22°C (10°F to -7.6°F)
Canada's Science City
One of the lowest costs of living among major cities in Canada
A leading centre of culture and learning, Saskatoon is also one of the most socially engaged and most literate cities in Canada.
Quick facts about Saskatchewan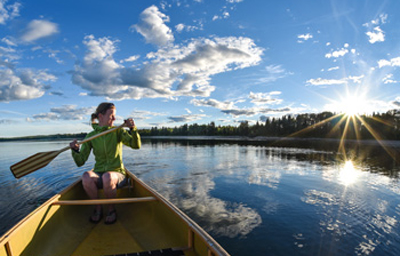 One of Canada's strongest economies
World's largest producer and exporter of potash and uranium
With approximately 100,000 lakes, nearly 10% of Saskatchewan's surface area is water
Five million acres of parkland, including two national parks and 35 provincial parks
Culturally diverse and home to numerous acclaimed arts and culture festivals