The University of Saskatchewan (USask) sits along the kisiskaciwani-sipiy (South Saskatchewan River) in Treaty 6 Territory and the Homeland of the Métis. This is a place that is part of a millennia-old tradition of people gathering on the banks of this river to learn, to teach and to form community.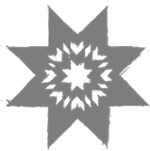 At USask, you are encouraged to be yourself, to be heard and to create change. Culture, heritage, individuality and identity are celebrated in this community of more than 26,000 students from 134 countries around the world, including more than 3,300 self-declared Métis, First Nations and Inuit students.
Cultural space and programming
Gordon Oakes Red Bear Student Centre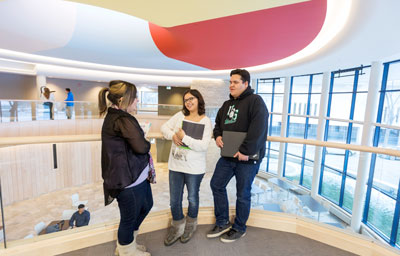 The Gordon Oakes Red Bear Student Centre is a place for you to connect with other students, access campus supports, use the computer lab or study in the bright and open student space. It is a place for community dedicated to the success of Métis, First Nations and Inuit students.
Staff at the Gordon Oakes Red Bear Student Centre are dedicated to supporting Indigenous student academic and personal success and invite all Indigenous students to participate in the wide variety of programs and services offered throughout the year, including:
Welcome Powwow and Métis Dance Celebration
Join us to celebrate the Indigenous community and cultures at USask and around the province at USask's Métis dance and powwow held in the fall as part of welcome festivities.
Indigenous Achievement Week
Indigenous Achievement Week (IAW) is an annual event that celebrates the successes and contributions of Métis, First Nations and Inuit students, staff, faculty and alumni.
māmowi āsohtētān Internal Truth and Reconciliation Forum
This event is a response to the Truth and Reconciliation Commission of Canada: Calls to Action and provides an opportunity for students, staff and faculty to gather and to constructively and respectfully dialogue and plan for the university environment we need and want.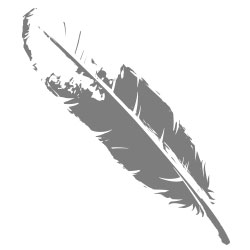 Choose from over 200 areas of study, including 11 with an Indigenous focus.
View programs
Academic programs
College of Arts and Science
Degrees and certificates with an Indigenous focus:

Bachelor of Arts – Indigenous Studies
Bachelor of Arts – Sociology – Indigenous Justice and Criminology (IJC)
Certificate in Indigenous Governance and Politics
Certificate in the Study of Indigenous Storytelling
wîcêhtowin Theatre Certificate in Drama

There are academic advisors that work solely with Indigenous students and who use a holistic approach to advising, working with you as a whole person, including your mental, physical, emotional, and spiritual self.
Choose from numerous Indigenous Student Achievement Pathways learning communities
For students who don't quite meet regular admission requirements, the college also offers the University of Saskatchewan Transition Entrance Program (USTEP). USTEP students get comprehensive skill-building sessions, equipping students with the skills needed to become successful university students.
Indigenous Research Award (INDRA) program Indigenous undergraduate students are invited to apply to the Mitacs Indigenous Research Award (INDRA) program coordinated through the Office of the Vice-Dean Indigenous, College of Arts and Science and the Office of the Vice-President Research. Mitacs INDRA students are paired with faculty mentors to conduct fully funded, student-led research projects that connect their academic interests to big questions, community priorities, and Indigenous perspectives, while building skills for success in continuing studies, graduate school and research-focused careers.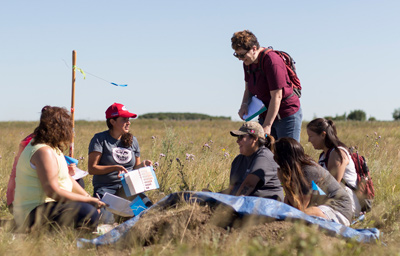 College of Agriculture and Bioresources
Kanawayihetaytan Askiy certificate and diploma programs focus on providing a broad range of topic areas specific to the management of lands and resources. You will examine basic environmental, legal and economic aspects of land and resource management in Indigenous communities.
The College of Agriculture and Bioresources works closely with Indigenous Peoples to develop courses that benefit and are supported by Indigenous communities.
As a student in any of our programs, you will benefit from hands-on experience in the field and in state-of-the-art facilities.
College of Dentistry
The Bachelor of Science in Dental Therapy [BSc(DT)] program supports Indigenous students who wish to pursue dental therapy as a career and return to their home communities as health-care professionals. As part of this commitment, Indigenous students receive priority for admission.

The two-year, six-term program is offered by the College of Dentistry at three learning sites — the USask Campus in Prince Albert, Northlands College in La Ronge, and Saskatchewan Polytechnic in Regina — through a "learn where you live" approach. The program engages students in oral health education and hands-on experience in operative, pediatric, periodontic and oral surgery clinical care, along with preventive treatment and health promotion.

The BSc(DT) program offers a culturally appropriate learning environment. Resources including an elder-in-residence are available to support the well-being of students. All students complete a one-month practicum in an Indigenous community.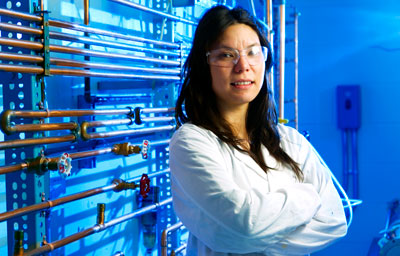 College of Engineering
You can become part of the USask Chapter of AISES (American Indian Science and Engineering Society) and shape how Indigenous students in STEM can make a difference in the community and encourage Indigenous people to consider STEM careers.
Meet up with our USask Engineering Indigenous Student Ambassadors! They provide academic and peer support and help coordinate student events in the college.
For students who don't quite meet regular admission requirements, the college offers alternative pathways for admission:

Indigenous Student Achievement Pathway (ISAP) STEM Accelerator Certificate This program is based in USask's College of Arts and Science. It's for students who want to enroll in colleges such as Engineering, but who need high school science courses or who have been away from school more than three years and want to refresh their knowledge.

Build confidence by doing a work term with one of our industry partners who are striving to make their workforces more diverse. Cooperative education is a full-time, paid work placement opportunity and companies are hiring to fill positions with Indigenous students!
Edwards School of Business
Indigenous students can apply directly to the Bachelor of Commerce (B.Comm.) program or they can start out in the two-year Indigenous Business Administration Certificate program, which is completely transferable to the B.Comm. program.
Home to the Rawlinson Centre for Indigenous Business Students, one of the few dedicated spaces for Indigenous business students across Canada. Through Centre funding, Indigenous students can access dedicated student scholarships, emergency financial assistance, professional development funding and free tutoring services.
Indigenous Business Students' Society (IBSS) The IBSS strives to create a community for First Nations, Métis and Inuit students in commerce. The group focuses on planning events where tradition is evident, Indigenous students feel motivated to achieve and a community of support is present.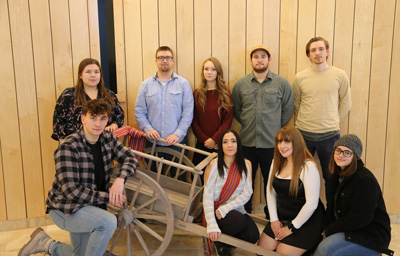 College of Education
Indian Teacher Education Program (ITEP) has been serving First Nations education since 1972 and is the largest First Nations-specific teacher education program in the country. Through this four-year program to earn your Bachelor of Education degree, you will learn to respond to the cultural and educational needs of First Nations students, communities and stakeholders.
Saskatchewan Urban Native Teacher Education Program (SUNTEP) Founded in 1980, SUNTEP is a four-year teacher education program designed for Métis students that culminates in a Bachelor of Education degree. The program is offered in Saskatoon and Prince Albert through a partnership between the Gabriel Dumont Institute (GDI) and the USask College of Education.
The Language Teacher Education Program (LTEP) offers a Cree language certificate.
The Certificate in Indigenous Languages is designed for educators who wish to learn Cree while exploring Indigenous teaching methodologies.
We believe that the inclusion of Indigenous knowledge and worldviews is a vital component to education in Canada.
Many of our programs are designed to provide Indigenous students throughout Saskatchewan the opportunity to enter the teaching profession through full-time/part-time programs based in Saskatoon and outlying Saskatchewan communities.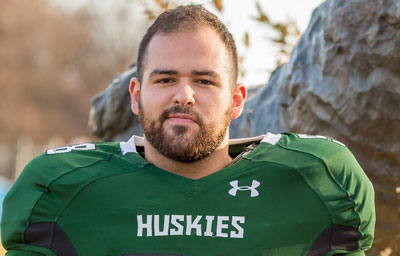 College of Kinesiology
KIN 306.3: Introduction to Indigenous Wellness this course introduces students to Indigenous wellness. Emphasizing a holistic approach, the course will engage students in the physical, mental, spiritual and emotional aspects of Indigenous health, physical activity and well-being. Examination of the effects of colonialism on Indigenous peoples in Canada provides a background to understanding contemporary wellness.
Meaningful research opportunities with Indigenous communities are abundant in the college.
There are five seats designated each year in the College of Kinesiology specifically for Indigenous students.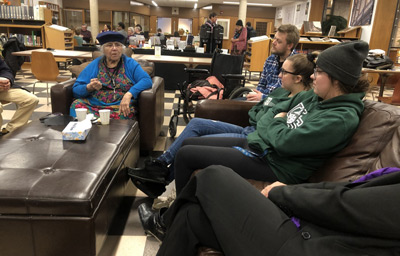 St. Thomas More College 
St. Thomas More College (STM) officially entered into an agreement with Elder Allan Adam and Dr. Amanda Fehr to jointly develop and offer a course entitled 'Dene Language and Culture: An Introduction'. This course will be offered by STM through the department of Anthropology.
In consultation with an Advisory Circle including Elders and other Indigenous leaders, STM has established Canada's first Chair in Indigenous Spirituality and Reconciliation. The Chair sponsors various projects such as guest lectures, conferences, ceremonies focused on Indigenous spirituality and reconciliation through the study of history, culture, traditions, language and understandings of formal or informal religious and/or spiritual practices.
STM has on staff an Indigenous Graduate Student Fellow to engage students and faculty.
Non-direct entry colleges
Programs in these colleges require university credit prior to admission.
Dentistry
Each year, three of 28 seats in the Doctor of Dental Medicine (DMD) program are designated for qualified Indigenous applicants.
Law
The Indigenous Law Centre (formerly the Native Law Centre) is an international leader in legal education for Indigenous people and led the way for the development of the discipline of Aboriginal law. Our Summer Program, a pre-law course, was a major entry point into law for many Indigenous students.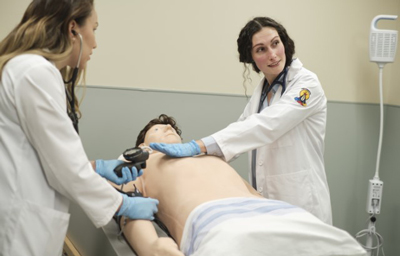 Medicine
The Pathways to Medicine Program includes Indigenous Mentorship, Pre-Med Awards, Pre-Health Sciences information, and a Pre-Admissions Workshop.
Indigenous Health Electives

give you the opportunity to work with Elders, Healers or Indigenous communities. You may also go off-site to assist in clinical care in surrounding First Nations communities.

10 percent of its seats are designated for qualified Indigenous applicants.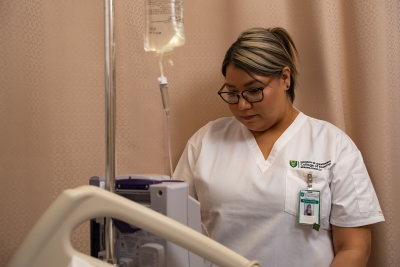 Nursing
The University of Saskatchewan Community of Aboriginal Nursing (UCAN) program helps Indigenous students become registered nurses. UCAN offers student advising, tutoring, bursaries, study spaces, access to Elders, mentorship, help with funding and creating community connections.
Through its 'learn where you live' philosophy, students can complete their degree at any one of six sites across the province, including Saskatoon, Prince Albert, Lloydminster, Yorkton, Île-à-la-Crosse and La Ronge, remaining close to their home communities.
One-sixth of all of its seats for Indigenous applicants. The college has the highest proportion of self-declared Indigenous undergraduate students in the country.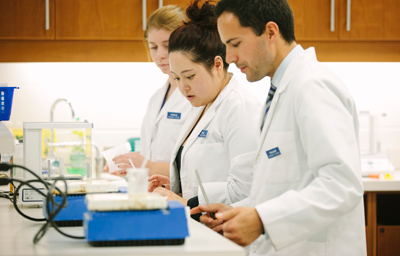 Pharmacy and Nutrition
Each year, four spaces in pharmacy and two spaces in nutrition are reserved for qualified Indigenous applicants.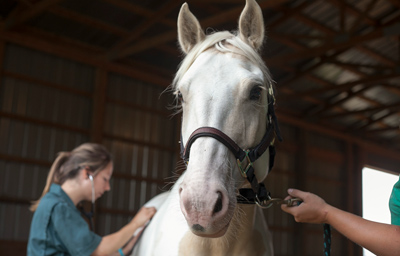 Veterinary Medicine
The college continues to explore new ways of growing community engagement, such as offering short-term intensive service learning rotations in northern Saskatchewan communities to provide basic veterinary care. During these rotations, veterinary students also learn more about Indigenous cultures from community elders and take part in outreach education programs at northern schools.
Each year, two spaces are reserved for qualified Indigenous applicants.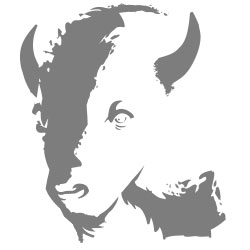 No matter your goals, you can find the support and expertise at USask to help you succeed.
Student support
Indigenous Students Achievement Pathways (ISAP)
Across our university, there are programs designed specifically to engage Indigenous students by connecting you with peers, mentors and Elders. 
The Indigenous Student Achievement Pathways (ISAP) is just one of these programs. In it, you will:
share a common group of classes with other Indigenous first-year students

participate in small class sizes with culturally conscious instructors

enjoy cultural events and time with Elders
---
"Finding a community and studying with people who have similar backgrounds and goals made all the difference."
- Jennifer McGillivary 
College of Nursing, Muskeg Lake Cree Nation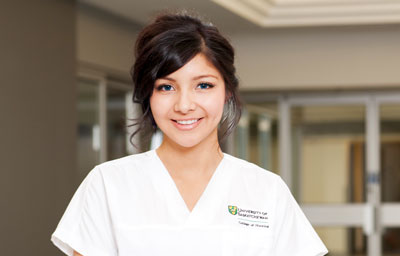 When Jennifer McGillivary had finished her first year, she wasn't sure if she would continue her studies. "I wasn't a part of any support programs or communities and it was very lonely. I started to lose interest in post-secondary education." That was, she says, until she joined the Indigenous Student Achievement Program.
Now, for Jennifer who is enrolled in the College of Nursing, education has become a reward unto itself. "As an Aboriginal female student, education is important to have alongside traditional customs and values."
Funding
Scholarships and bursaries
USask offers many scholarships, bursaries and awards, several of which are designated for Indigenous students. You are encouraged to apply for as many of our scholarships, bursaries and awards as possible. You can use the Awards Search database to look for awards using different search terms to get an idea of what is available.
Featured awards
Circle of Honour Awards (Best and Brightest Entrance Scholarships)
USask's Best and Brightest Entrance Scholarships, our top awards for entering students, include five designated for Indigenous students, known as the Circle of Honour Awards. These scholarships range in value from $24,000 to $40,000 over four years and are awarded to recognize academic excellence and community engagement.
Indigenous Students with Dependent Children Bursary
This bursary is open to Canadian Indigenous students enrolled in any program of study at USask (including degree, diploma and certificate programs) with dependent children. All eligible applicants will receive the award. The value of the awards varies. 
More resources
Visit the Indspire website to learn about other scholarships and opportunities for Indigenous students.
Accessing Indigenous funding
Indigenous students, including Métis, First Nations and Inuit students, may receive specialized government support for post-secondary education.