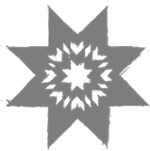 At USask, you are encouraged to be yourself, to be heard and to create change. Culture, heritage, individuality and identity are celebrated in this community of more 25,965 people from around the world, including more than 3,482 self-declared Aboriginal students.
Indigenous Students Achievement Pathways (ISAP)
Across our university, there are programs designed specifically to engage Aboriginal students by connecting you with peers, mentors, and Elders. 
The Indigenous Student Achievement Pathways (ISAP) is just one of these programs. In it, you will:
share a common group of classes with other Aboriginal first-year students

participate in small class sizes with culturally conscious instructors

enjoy cultural events and time with Elders
---
"Finding a community and studying with people who have similar backgrounds and goals made all the difference."
- Jennifer McGillivary 
College of Nursing, Muskeg Lake Cree Nation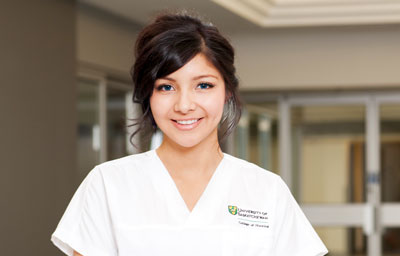 When Jennifer McGillivary had finished her first year, she wasn't sure if she would continue her studies. "I wasn't a part of any support programs or communities and it was very lonely. I started to lose interest in post-secondary education." That was, she says, until she joined the Aboriginal Student Achievement Program. 
Now, for Jennifer who is enrolled in the College of Nursing, education has become a reward unto itself. "As an Aboriginal female student, education is important to have alongside traditional customs and values."
Community and culture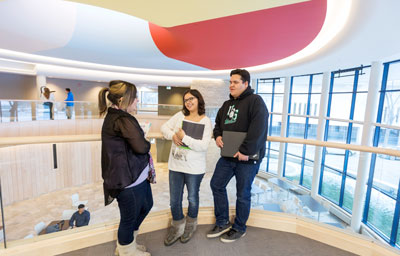 The Gordon Oakes Red Bear Student Centre is a place for you to connect with other students, access campus supports, use the computer lab or study in the bright and open student space. It is a place for community dedicated to the success of Métis, First Nations and Inuit students.
The centre houses both the Indigenous Students' Council, Indigenous students working to unify, engage and advocate for Indigenous students and the Aboriginal Students' Centre.
Aboriginal Students' Centre (ASC)
The ASC is dedicated to supporting Aboriginal student academic and personal success and invites you to participate in the wide variety of programs and services offered throughout the year, including:
Social and culture programming:
traditional crafting workshops include beading, sash weaving and other activities
smudging ceremonies
Elders and Knowledge Keepers programming
pipe ceremonies
sweat lodge ceremonies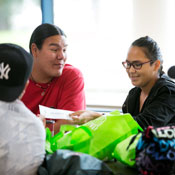 Support:
orientation for new students
English, math/statistics and chemistry tutoring
monthly first year check-ins
student development workshops
weekly soup and bannock lunches
Parent Circle
Funding
Scholarships and bursaries
The University of Saskatchewan offers many scholarships, bursaries and awards, several of which are designated for Aboriginal students. You are encouraged to apply for as many of our scholarships, bursaries and awards as possible, but if you'd like to see which of our awards are open exclusively to Aboriginal students, enter "Aboriginal" as a keyword in the Awards Search database.
Circle of Honour Awards (Best and Brightest Entrance Scholarships)
USask's Best and Brightest Entrance Scholarships, our top awards for entering students, include five designated for Aboriginal students, known as the Circle of Honour Awards. These scholarships range in value from $24,000 to $40,000 over four years and are awarded to recognize academic excellence and community engagement.
Aboriginal Students with Dependent Children Bursary
This bursary is open to Canadian Aboriginal students enrolled in any program of study at USask (including degree, diploma and certificate programs) with dependent children. All eligible applicants will receive the award. The value of the awards varies. 
Resources
Here are a few resources you can access to learn about other scholarship opportunities for Aboriginal students:
Accessing Aboriginal funding
Aboriginal students, including Métis, First Nations and Inuit students, may receive specialized government support for post-secondary education.
Life
Residence and housing
There are four residence complexes at USask, each offering its own benefits and appealing to students with different needs.
Childcare
We have three child-care facilities on campus that operate spaces for 200 children. There is also a Parents on Campus Group, where parents on campus can meet, share stories and information, and attend monthly info sessions on parenting issues (car seat safety, quick nutritious family meals, etc.) USask also offers convenient breastfeeding locations for nursing mothers.
Transportation
A universal city bus pass, or U-Pass, is included in your student fees, whether you are planning to enroll full- or part-time in undergraduate or graduate-level study.
If you plan to drive to campus, there are a number of parking lots allocated for student parking, as well.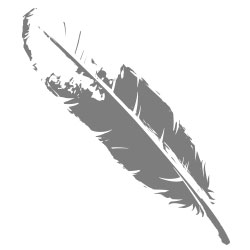 Choose from over 200 areas of study including 9 with an Indigenous focus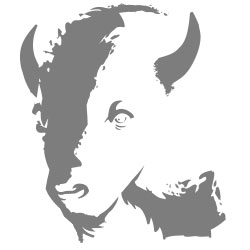 Academic excellence
No matter your passion and goals, you can find the support and expertise at USask to help you succeed. Join our community as we create, innovate, discover and explore the world around us. Applications for most programs are open. Explore the programs offered by our 17 colleges and schools and apply today!
Cultural connection
The Aboriginal Students' Centre offers regular social and cultural programming.