About
Our M.D. program is designed to ensure that participants graduate with a common foundation of knowledge, skills, values, and attitudes. This general professional education prepares graduates for subsequent education in primary or specialty care areas.
---
Quick facts
4 year degree. This does not include the 4 year baccalaureate degree required prior to admission to the program. 
Full-time program
You cannot begin this program directly from high school
What you will learn
The undergraduate medical education program in the College of Medicine is a four-year program leading to the Medical Doctor (M.D.) degree. Upon earning the M.D. degree, students are then eligible to apply for postgraduate training in the discipline of their choice.
Years one and two
The first two years of medical education are called pre-clerkship. Students learn basic sciences and how to apply that learning in clinical conditions. They learn how to take medical histories and perform physical exams, first on standardized patients and then on real patients. At the same time, they are introduced to the factors that can affect both people's health and how they function in society. Students have the opportunity to participate in research and earn Global Health Certification.
Years three and four
After pre-clerkship comes clerkship. During year three, which is the first year of clerkship, students put into practice what they have already learned. They participate in clinical rotations and provide patient care both in hospital and in outpatient clinics. Clinical experiences occur not only in Saskatoon, Regina and Prince Albert, but also in rural and remote communities throughout Saskatchewan. In year four, students have further opportunities to experience different fields of medicine by participating in electives in Saskatchewan and at other medical schools throughout Canada. This prepares them for choosing a residency program at the end of year four.
The Course and Program Catalogue has the complete and official listing of required classes and their descriptions for this program.
Careers
Residency and career options
After medical school, graduates enter into a residency program. The College of Medicine offers residency programs in primary or specialty care areas. Residency training varies from two years for certification by the College of Family Physicians of Canada to four to six years for certification by the Royal College of Physicians and Surgeons of Canada.
Following successful completion of residency training leads to careers in many diverse fields including the following:
Anesthesiology
Cardiology
Child and Adolescent Psychiatry
Clinical Investigation
Emergency Medicine
Family Medicine
General Internal Medicine
General Pathology
General Surgery
Internal Medicine
Medical Imaging
Nephrology
Neurology
Neurosurgery
Obstetrics and Gynecology
Ophthalmology
Orthopedic Surgery
Pediatrics
Physical Medicine and
Rehabilitation
Public Health and Preventive
Medicine
Psychiatry
Respiratory Medicine
Rheumatology
Tuition estimates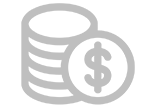 Tuition and fees per year
Tuition
$

19,467

Student fees
$1,050
Total
$20,517
Tuition estimates reflect a typical amount you could expect to pay per year (2022-2023 rates).
Student fees are used to fund specific student benefits, including health, vision and dental coverage, a bus pass, recreational programs and fitness centre access.

Additional estimates of fees and expenses
| Additional Fees or expenses | Year 1 | Year 2 | Year 3 | Year 4 |
| --- | --- | --- | --- | --- |
| Student Medical Society Fees | 300.00 | - | - | - |
| College of Physicians & Surgeons Fees | 20.00 | - | - | - |
| MCCQE Part I | - | - | - | 1,375.00 |
| CARMs Fee (including travel) | - | - | - | 625.00 |
| Criminal Record and Vulnerable Sector Check Fee | 75.00 | - | 75.00 | - |
| Books# | 500.00 | 500.00 | 500.00 | 500.00 |
| Electives | - | - | - | 9,500.00 |
| Rotations Outside of Home Site | 300.00 | 600.00 | 1,500.00 | 1,500.00 |
| Travel+ | | | | |
NOTE: Housing and living expenses are not included in this table.
#Amount is variable depending on the usage of EBooks, library loans, on-line subscriptions, used books, and purchased textbooks.
+Travel expenses are variable and will depend on, for example, the clinical experiences chosen, student interest group involvement, conference attendance and personal travel.
Preparing for Medicine
High school requirements
There are no specific high school requirements for the Medicine program. However, as a four-year baccalaureate degree (any subject area) is required to apply for admission to Medicine, students should consider their degree interests and research the high school prerequisite requirements for the degree to ensure they have taken the required high school courses to complete the university-level courses.
University requirements
Read through the Admission information below to see what is needed to be considered for admission.
While prerequisite courses are not mandatory, applicants are strongly encouraged to complete equivalent/similar courses (introductory level Biochemistry, Chemistry, Biology, Physics, Statistics, Sociology and Psychology) to ensure readiness for the basic sciences covered in the first two years of the undergraduate medical curriculum and to prepare for the MCAT as well.
Beginning in the 2024 application cycle, applicants must have an Indigenous studies prerequisite. For those currently enrolled in an undergraduate program, a 3-credit unit (1/2 year) university-level course with a focus on teaching the historical context and effects of colonialism on Indigenous peoples is required.
Join a Pre-Med Club
The Pre-Med Club helps students prepare for all aspects of medical school applications. They offer a range of preparatory and informative sessions such as mock MCATs, MCAT info sessions, multiple mini interview (MMI) prep groups, a mock MMI, a medical school applications crash course, a volunteer opportunities info session and much more.
Who should apply?
As the only medical school in Saskatchewan, the College of Medicine exists primarily to serve the residents of the province. As such, the vast majority of our seats are reserved for Saskatchewan residents. Our school values diversity and we strive to have an incoming MD class that reflects the diversity of our province.
Our Indigenous Admissions Pathway (IAP) is designed to support self-declared First Nations, Métis, and Inuit students from all over Canada to gain admission to Medicine. Our Diversity and Social Accountability Admissions Program provides applicants who have experienced a challenging socio-economic background an opportunity to enter the College.
Learn all necessary applicant information below.
DSAAP
The Diversity and Social Accountability Admissions Program (DSAAP) considers socioeconomic and other systemic barriers to achieve admission to medical school and takes these factors into account. At the time of application, applicants have the opportunity to complete a completely confidential and voluntary questionnaire that will assess these barriers. Six seats will be allocated to the DSAAP, which will be informed by the completed questionnaire.
Indigenous Admissions Pathway
The College of Medicine Indigenous Admissions Pathway is designed to support the growing number of Indigenous people choosing to becoming doctors in Saskatchewan.
The program helps to navigate the pathways and resources available to Indigenous students as they train to become physicians.
Admission information
The admission information below provides a cursory review. Please ensure you've read the entire Applicant Information document prior to applying. The document contains the official admission policies.
1. Residency and citizenship
You must be a Canadian citizen or have Permanent Resident status by the application deadline of October 1. Additionally, you must have lived in Canada for at least three years of your life prior to August 1 of the year in which admission is being sought. Please note, if your Permanent Resident card expires between the application deadline and August 1 of the year of admission, admission to the College will be conditional upon receipt of an updated valid Permanent Resident card.
Indigenous applicants
The College of Medicine Admissions Office is committed to actively recruiting and supporting Indigenous students into medicine, ensuring the best pathway for Indigenous applicants through the Indigenous Admissions Pathway. An important aspect of this is ensuring that doctors are reflective of the communities who they serve. Diversity and equity strengthen the profession of medicine and the quality of care of patients and improves health outcomes.
One of our very important goals in Admissions is to help bring down barriers and offer opportunities and inspiration to Indigenous students to pursue medicine as a career. We want Indigenous applicants to feel supported and encouraged through the application process. Having a strong Indigenous voice in the College of Medicine and future physician work force of this province is very important as we build truth, reconciliation and relationship with Indigenous patients, families and communities.
2. Application Requirements
COMPUTER-BASED ASSESSMENT FOR SAMPLING PERSONAL CHARACTERISITICS (CASPer®): all applicants are required to complete an online assessment, CASPer®. CASPer is an online situational judgement test that assesses for numerous personal and professional characteristics and it will compliment other tools that we use. You can learn more about the Casper test at the CASPer site at takeCASPer.com
MCAT: you will need to complete the Medical College Admission Test (MCAT) before the application deadline and arrange to have all of your scores released to our office during the specified time. See below for more details.
Four year Baccalaureate Degree Completed by April 30 and Awarded Prior to Entry into Medicine: to apply you need to have completed, or be in your last year, of a four year degree program.
Admission average: the minimum admission average is 80%.
NOTE: For complete information regarding the admissions requirements, please review the Applicant Information document.
3. Personal qualities
Personal qualities are assessed by CASPer. Then, if invited to participate, by a Multiple Mini-Interview (MMI) tentatively scheduled for January and a panel interview tentatively scheduled for March. Applicant's attending the interview phase(s) may then have a followed up check of their references. Not all candidates will be invited to the interview phase(s).
Multiple Mini Interview
The 2023 MMI will be held in January.
Panel Interview
The 2023 Panel Interviews will be held in March.
4. Additional requirements
MCAT
Upcoming changes to MCAT requirements to start for the next application cycle (2023 application for 2024 admission to the USask MD Program)
The following changes have been recommended by the Admissions Committee and are pending approval by the College of Medicine Faculty Council. A notice of motion will go forward to Faculty Council on March 29, 2023 and a vote on the motion will take place on May 31. The final decision of Faculty Council will be posted on the admissions webpage June 1. Applicants should plan their writing accordingly.
The proposed changes to MCAT requirements for all applicants are as follows:
minimum required score will be a total score of 492 with minimum section scores of 123 in all sections, except one section may be 122
earliest MCAT writing considered is January 1, 2019
latest MCAT writing considered is August 26, 2023
deadline for release of MCAT scores to the USask College of Medicine is October 1, 2023
best score at one sitting will be considered
The AAMC and the Association of Faculties of Medicine in Canada (AFMC) provide a fee assistance program for Canadian examinees who register to test during the 2022 testing year. Canadian examinees who are eligible and qualify, will receive reduced scheduling, rescheduling, and cancellation rates. Learn more about the MCAT Fee Assistance Program for Canadians at aamc.org.
The MCAT must have been written prior to the application deadline of October 1, 2022. You must request that all of your MCAT results be released electronically specifically to the University of Saskatchewan, College of Medicine, via the Association of American Medical Colleges (AAMC) MCAT Test Site and specifically between October 11, 2022 and October 21, 2022.. Even if you have released your scores to the University of Saskatchewan, College of Medicine prior to October 11, 2022, you must release them again during the previously stated time period. In order to capture all possible MCAT results, only scores released to the University of Saskatchewan, College of Medicine, during this time period will be considered.
For application in 2022 for entry fall of 2023, no minimum MCAT section or total score will be required. MCAT scores must be obtained in one sitting prior to the application deadline. The earliest accepted scores for application in 2022 for entry fall of 2023 are from January 2019. Only the most recent MCAT writing will be considered. Confidence bands are not considered and any further AAMC adjustments to scores after our MCAT score release deadline of October 21, 2022, will not be considered. The AAMC site will produce a report for applicants showing when scores are released to the University of Saskatchewan, College of Medicine; therefore, we will not confirm receipt of MCAT scores.
For each application cycle, the Admissions Committee will review all of the MCAT scores and set the minimum overall MCAT score, and MCAT section scores, for the current cycle. For application in 2022 for entry fall of 2023, no minimum MCAT section or total score will be required. However, it is important to note that for the last three admissions cycles, the Admissions Committee removed applicants from further consideration for an interview offer if their total MCAT score was less than 492 and/or their minimum section score(s) were less than BBFL 123; CARS 122; CPBS 123; PSBB 123.
While no prerequisite courses are required for admission, to prepare for the MCAT and to ensure readiness for the concepts covered in the first two years of the undergraduate medical curriculum, applicants are strongly encouraged to complete equivalent/similar courses in the following: introductory level Biochemistry, Chemistry, Biology, Physics, Statistics, Sociology and Psychology.
Registration for the MCAT is online at www.aamc.org/mcat.
Applying
Deadlines: Applications for admission in August 2023 open in August 2022, and the deadline to apply is October 1, 2022.
Note: A non-refundable application fee of $150 CDN is required before your application will be processed. For applicants invited to participate in the Multiple Mini Interview (MMI), there is an additional non-refundable fee of $75.00 which must be paid at the time of accepting the MMI invitation.
What to expect once you begin
You may start an application, save it, and return to it any time before the application deadline. Once your application has been submitted, you cannot re-open it to make changes.
Completing the application
Once you have filled out and submitted your application and paid your application fee, you will be able to return to your application to upload your supplemental items (such as transcripts, proof of Permanent Residency, etc.). These are entered in the "Supplemental Items & Documents" tab on your application.
Your application will not be considered complete until you upload all necessary supplemental items outstanding, so it is recommended that you do this right away after initially submitting your application. If you are offered admission, you will be asked to have official copies of some documents (such as transcripts) sent. Instructions will be provided in your admission letter.
Check Application Status
Log in to your account to check your application status. Once you have logged in, you will see "My application" showing in your account, which will display the status of your application.
Changes to your application
If you need to make any other changes to your application that you have already submitted, you need to contact the College of Medicine at med.admissions@usask.ca. If you need to complete or make changes to your application that you started but did not submit, you can log back into your application and complete the changes yourself.
College info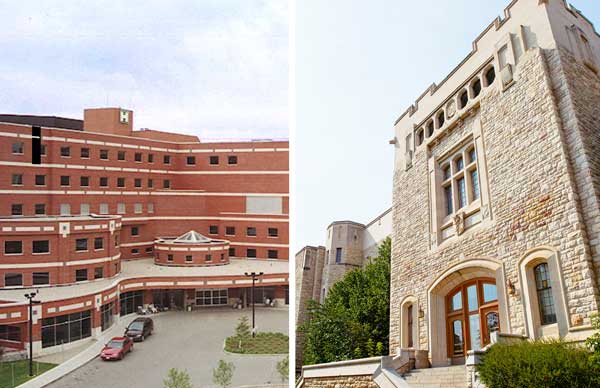 The four-year Doctor of Medicine (M.D.) is offered by the University of Saskatchewan's College of Medicine.
Established first as the School of Medical Sciences in 1926 and later as the College of Medicine in 1953, the College has a full range of academic programming, including the School of Rehabilitation Science and the Division of Biomedical Sciences. The College of Medicine serves the people of Saskatchewan by producing outstanding clinical practitioners, generating new knowledge and facilitating improved patient outcomes.
---
Related programs
If you are looking for graduate level programs (Master's and PhDs,) please consult our graduate students' website.
Questions?
Email: med.admissions@usask.ca
Admissions College of Medicine
Box 17, Health Sciences Building
University of Saskatchewan 
107 Wiggins Road, Saskatoon
SK, S7N 5E5