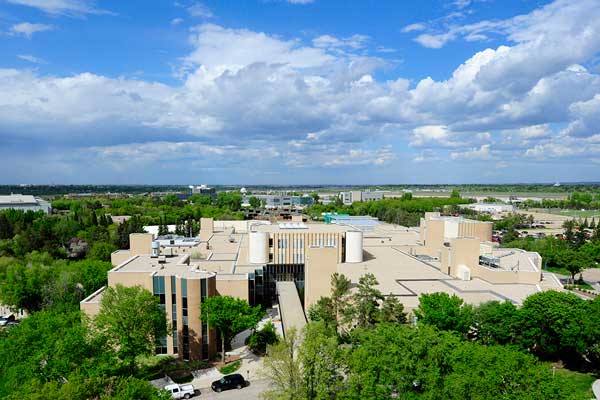 The Western College of Veterinary Medicine (WCVM) serves as the premier centre of veterinary education, research and clinical expertise for all of Western Canada. The western Canadian provinces provide funding for the WCVM. 
The following website is applicable to western Canadians and individuals from the Canadian territories who meet the WCVM residency guidelines.
U.S. and international applicants
Effective for fall 2021 entry, the WCVM will admit U.S. and international applicants to its DVM program. Please click the button below for more information.
About
Veterinary medicine focuses on animal health and the study of diseases that affect all animal species. Veterinarians receive comprehensive training in all basic and clinical sciences with relation to a variety of species, including food‑producing animals, horses, companion animals, exotic pets and wildlife.
---
Quick facts
Four-year degree. This doesn't include the two years of university-level studies that are required before admission to this program.
Full-time program
Academic year runs from mid-August to end of April
What you will learn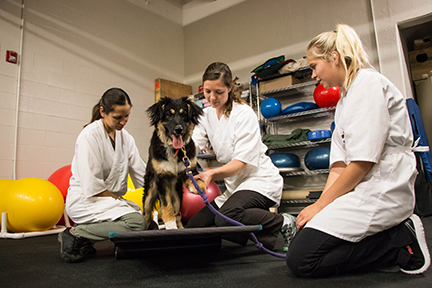 This program prepares you to meet the needs of animal health care in Western Canada and beyond. Our curriculum allows you to pursue personal interest areas including small, large or exotic animal care, surgery, medical imaging, anesthesiology, pathology, wildlife medicine, or animal-human health-related issues — just to name a few.
The veterinary curriculum is very diverse. You will learn about how the healthy body works, how it is disrupted and how to diagnose and treat various ailments. You will also learn about how animals are managed and how to keep them healthy.
You will gain hands-on experience with animals through formal laboratory exercises, elective courses and fourth-year rotations. You will also receive instruction in leadership, communication and practice management to prepare you for your future professional careers.
First two years
You will focus on basic and applied science core courses. You will learn about the functions of a healthy body and how they can be disrupted. Our new curriculum has an increased focus on clinical skills and ensuring that students have met vital competencies required to be a practising veterinarian.
Third year 
You will gain more in‑depth, focused learning including hands-on experience in particular areas of interest through a range of core/elective courses.
Fourth year 
You will gain clinical experience during the program's final year, completing a series of two- or four-week clinical rotations. Students can also arrange for externships at specialty practices, zoos and aquariums in other provinces or countries.
The Course and Program Catalogue has the complete and official listing of required classes and their descriptions for this program.
Careers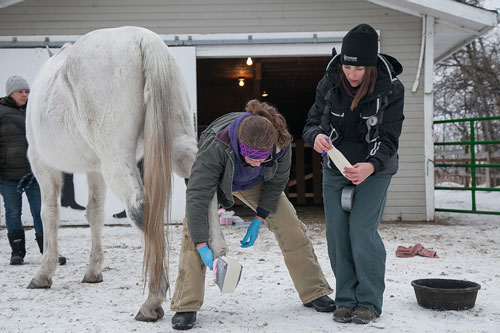 Private practice
Mixed animal practitioners treat large and small animals while large animal practitioners focus on agricultural livestock. Small animal veterinarians provide health care for dogs, cats and exotic pets. Some private practitioners specialize in treating individual species such as dairy and beef cattle, swine, horses or companion animals.
Specialized disciplines
Clinicians with advanced training provide specialized services in many clinical disciplines including surgery, internal medicine, medical imaging, anesthesiology, ophthalmology, veterinary pathology, dentistry, wildlife medicine and oncology.
Public service
Provincial and federal veterinarians help to develop public policy and legislation related to animal and animal human health. They regulate the import and export of livestock and food products. They are responsible for the control of infectious diseases among livestock and wildlife from a local to global level. They provide diagnostic services and ensure the health and safety of commercial meat products.
Academia and research
Veterinarians are involved in teaching and studying animal health at veterinary colleges, universities and research institutions. Veterinarians also contribute to advances in human medicine and collaborate with researchers around the world.
Industry
Veterinarians take part in the research and commercial development of new feed products, drugs and technologies with animal health companies.
International accreditation
The WCVM holds the status of full accreditation with the American Veterinary Medical Association (AVMA) Council on Education, allowing the WCVM to operate as a qualified centre for veterinary education and research. 
WCVM graduates are eligible to practise in all provinces of Canada, in all American states and in most other countries around the world. 
WCVM write the North American Veterinary Licensing Examination (NAVLE) in the final year of the DVM program. The NAVLE is a comprehensive test that allows veterinarians to practise throughout North America. It is also accepted as a veterinary qualification in most other countries. 
WCVM student pass rate (2019-20):

 

The pass rate for recent WCVM graduates on the NAVLE was 97 per cent. The current pass rate required by the AVMA Council on Education standard for outcomes assessment is 80 per cent. 
The WCVM's Veterinary Medical Centre is also an accredited members of the American Animal Hospitals Association (AAHA). 
The college is recognized by the Royal College of Veterinary Surgeons (RCVS). This means WCVM graduates are eligible for membership in the RCVS, allowing them to practise in the United Kingdom and any country recognizing RCVS membership.

For further information about the WCVM's accreditation, visit the WCVM website.
Tuition estimates
Interprovincial Agreement (IPA seats)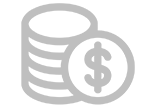 Tuition and fees per year
| | |
| --- | --- |
| IPA tuition | $12,347 |
| Fees | $930 |
| Total | $13,277 |
Tuition estimates reflect a typical amount you could expect to pay per year (2020-21 Canadian dollar rates).
Fees are used to fund specific student benefits, including health, vision and dental coverage, a bus pass, recreational programs and fitness centre access.

Non-Interprovincial Agreement (non-IPA) seats for Fall 2020 entry are not provincially subsidized by the WCVM's partner provinces. Students admitted to non-IPA seats will be required to pay a non-IPA tuition rate of $55,000 per year in addition to regular tuition and fees. The estimated total is $68,277 (based on 2020-21 tuition rates). 
Additional estimates of fees and expenses
| Additional fees or expenses | Year 1 | Year 2 | Year 3 | Year 4 |
| --- | --- | --- | --- | --- |
| WCVSA fees | $25 | $25 | $25 | $25 |
| Board examinations (NAVLE) | n/a | n/a | n/a | $1,000 |
| TLD dosimeters | $0 | $0 | $0 | $30 |
| Laptop computer | $1,000 | $0 | $0 | $0 |
| Textbooks | $1,500 | $2,000 | $1,500 | $1,000 |
| Printing and paper | $300 | $300 | $300 | $300 |
| Instruments and special clothing | $300 | $300 | $300 | $300 |
| Rabies immunizations | $150 | $0 | $230 | $0 |
| Travel expenses (optional) | $1,800 | $1,800 | $1,800 | $3,000 |
| Total (Canadian dollars) | $5,075 | $4,425 | $4,155 | $5,655 |
Prices subject to change and will vary from student to student and year to year.
Preparing for veterinary medicine
High school requirements
There are no specific high school requirements for the DVM program. However, the following high school courses are often required for university-level pre-veterinary courses:
Grade 12 level mathematics
Grade 12 level biology
Grade 12 level chemistry
Grade 12 level physics
Students should consult with the institution they plan to attend for further information about high school prerequisites for pre-veterinary courses.
University requirements
Read through the Admission Requirements below to see what is needed to be considered for admission.
In addition to completing the required pre-veterinary courses, applicants should work toward an undergraduate degree since the majority of students have completed three to four years of university before gaining admission at the WCVM. This will provide you with alternative career choices if veterinary medicine is no longer an option. 
Pre-veterinary contacts
General counselling may be received by contacting the WCVM Admissions Office. Prospective applicants may contact the pre-veterinary advisor at their respective university for advising within their local context. 
British Columbia
---
Saskatchewan
---
Manitoba
Students have organized pre-veterinary clubs at a number of universities across Western Canada. If you're interested in learning more about the Doctor of Veterinary Medicine (DVM) program and enjoy meeting other students who have similar interests, these student-run organizations offer a range of opportunities including tours, wet labs, guest speakers and resource materials.
British Columbia
Saskatchewan
Manitoba
The WCVM Veterinary Medical Centre offers volunteer opportunities to students interested in the Doctor of Veterinary Medicine degree program at the WCVM. 
Admission requirements
The following admission information provides a cursory review. Please read the entire WCVM Applicant Manual before applying for admission to the program. Note: the WCVM Applicant Manual contains the official admission policies for fall 2021 entry. 
1. Residency
Interprovincial Agreement (IPA) seats: As a regional veterinary college, the WCVM accepts applicants who are residents of British Columbia, Saskatchewan, Manitoba and the northern territories. The number of applicants admitted from each western province is determined by an allotment system:
British Columbia: 20
Saskatchewan: 20
Manitoba: 15
Territories (Yukon, Nunavut and Northwest Territories): 1
Education Equity Program: 2
Non-Interprovincial Agreement (non-IPA) seats for 2021 entry: To be determined. Please check back in mid- to late September. 
All applicants for IPA seats must be Canadian citizens or permanent residents of Canada. 
Transfer/advanced standing: The WCVM does not accept transfer (advanced standing) students into the DVM program. All applicants must start in Year 1 of the program regardless of previous education or experience.
An interprovincial agreement between the WCVM and its partner provinces (British Columbia, Saskatchewan and Manitoba) specifies definite rules to determine an applicant's province of residence. Proof of residency is required for all applicants.
NEW: Residency guidelines for 2021 entrants have changed based on the WCVM's latest Interprovincial Agreement with its partner provinces.
Please review the WCVM Applicant Manual for full residency rules.
Indigenous Equity Access Program: Each year, two seats are available for Indigenous students through the Education Equity Program. Applicants must meet residency requirements of British Columbia, Saskatchewan, Manitoba or the northern territories.
The WCVM requires proof of Indigenous ancestry that must be provided at the time of application. Acceptable proofs of ancestry include a certified copy of one of the following cards:
Indian Status or Treaty Card
Métis Membership Card *
Nunavut Trust Service Card
Inuit roll number
* Métis membership cards must be from provincial counterparts of the Métis National Council. Please see website:  www.metisnation.ca.
2. Required pre-veterinary courses
The pre-veterinary course requirements consist of 60 credits of required and elective courses. One credit represents one lecture hour equivalent per week for one term (or approximately one semester hour of credit):
6 credits of Biology (lab required)
6 credits of Chemistry (lab required)
6 credits of English (at least one course must include literature component)
6 credits of Mathematics or Statistics
3 credits of Organic Chemistry
3 credits of Physics (lab required)
3 credits of Biochemistry
3 credits of Genetics
3 credits of Introductory Microbiology
21 credits of elective courses

60 TOTAL CREDITS
Electives: There are no "preferred" electives. The choice of electives should be based upon the requirements of the program in which the student is enrolled or the student's general interests. Students are encouraged to select electives that will liberalize or broaden their perspective.
Pre-veterinary courses completed at USask are usually met in the College of Arts and Sciences or the College of Agriculture and Bioresources.
Pre-veterinary courses not completed at USask may be taken at any accredited post-secondary institution (as recognized by USask). Non-residents of Saskatchewan will not improve their chances of admission by attending the USask for pre-veterinary coursework. Courses taken as part of vocational programs — such as animal health or veterinary technology programs — are not usually accepted to meet the college's pre-veterinary course requirements. However, a few courses in some programs may be used if the applicant has completed the vocational program. Each case is considered on its individual merit.


Course guidelines | NEW for fall 2021 entry
Courses included in the overall and best full-year average calculations must be appropriate or aligned with an applicant's year of university and program.
For example, upper-year students should be taking predominantly third- and fourth-year courses as opposed to introductory-level courses.

Please see Section II.B. of the WCVM applicant manual for full details. 
Full course requirement |NEW for fall 2022 entry
All applicants must have completed at least two full years of university courses.
The definition of a "full year" for this purpose is a minimum of 24 credits (eight or more one-term courses, excluding labs) completed within the regular September to April academic year. 
Please see Section II.B. of the WCVM applicant manual for full details. 
3. Academic requirement
A minimum, cumulative average of 75 per cent is needed to be considered for admission.
All grades are converted to a common scale for comparative purposes and this converted average will be used.
4. Animal and veterinary experience
Applicants are required to have both experience and good knowledge of animals and the veterinary profession to be successful in gaining admission. The diversity, quality, depth and breadth of animal and veterinary experiences are assessed in the interview.
The importance of animal and veterinary experience is to ensure applicants "know what they are getting into" and are making an informed career choice.
Veterinary experience
Experiences should be obtained under the supervision of a veterinarian in placements such as clinical practice, research laboratories, animal shelters, animal rehabilitation facilities, public health settings or another related industry where a veterinarian is employed. Veterinary experience provides applicants insight into the day-to-day life as a veterinarian and an understanding of the veterinary profession. The purpose of the experience is not to learn a basic core of veterinary or animal handling skills. For many, obtaining veterinary experience means spending quality time with a veterinarian — either as a volunteer or as a paid employee.
Animal experience
Significant animal experience is required because it's assumed that most veterinarians will be working with animals during their career. Experiences working with animals allows applicants to determine how well they enjoy working with animals. These experiences also help to give an indication of their aptitude and compassion. "Significant animal experience" goes beyond pet ownership. For example, it could include responsibility for the care and husbandry of livestock or a food animal unit, breeding/showing animals, experience at rehabilitation facilities or humane societies/shelters, working in a pet store, participating in equestrian activities, or any other animal-related hobby or experience where a veterinarian is not always present.
Applicants' experiences are often consistent with their career goals. However, it's important to understand the diversity of the veterinary profession since both the DVM curriculum and the veterinary licensing examination require proficiency in a broad range of areas for successful completion. For this reason, it is strongly advised that applicants gain experience working with a variety of species such as cows, horses, pigs, chickens, fish, exotics, wildlife, dogs and cats.
The WCVM admissions committee recognizes that applicants' career goals in the veterinary profession may change over the course of their education. During the admissions process, there are no "preferred" career choices. Applicants with an interest in one type of practice are not given preferential treatment over those with interests in other areas.  
The amount of animal and veterinary experience will vary from one applicant to another because some individuals are more perceptive than others and some experiences might be more useful than others.
Some applicants will be able to obtain these insights after minimal exposure while other applicants may need more time and exposure.
Admission process
Admission to the WCVM is highly competitive, and completion of the pre-veterinary requirements does not guarantee acceptance to the college's DVM program. 
Selection criteria
Selection is based upon assessment of a number of factors including: 
mental aptitude
academic performance
motivation
maturity
experience with animals
leadership qualities
social awareness
deportment, verbal facility and ability to communicate
an understanding and knowledge of the veterinary profession
Degrees or diplomas held are not factors in the selection process.
Transcripts and academic performance
Mental aptitude and academic performance are mainly evaluated by academic transcripts.
All university work undertaken is considered when evaluating academic performance. The courseload of the applicant is a consideration. Applicants who have not taken a full courseload could be at a disadvantage when evaluating academic performance.
Interviews

Applicants are selected for interviews on the basis of an academic score:
2/3 overall average (all university courses completed)
1/3 best full year average (full year defined as 24 credits or more taken within the regular September-April academic term)
The structured interview is designed to assess the applicant's ability to cope with the veterinary program and to evaluate non-academic qualities. Referees' evaluations and overall documentation are also used to assess these non-academic qualities. Applicants attending out-of-province interviews will be charged a $150 fee.
Interview guidelines | NEW for fall 2021 entry
Applicants who apply for entry to the DVM program will be permitted to have a maximum of three interviews. After an applicant has had three interviews, no further applications will be considered. 
Note: Applicants who previously had three or more interviews before applying for fall 2021 admission will be allowed one additional interview.
References
Applicants are required to nominate two referees to support their WCVM application. One referee must be a veterinarian while the other must be an individual who has an animal-related or agricultural background. Space is provided on the application form to list referees name and email address. 
Referees will be contacted directly and asked to complete the reference form online. View a sample reference form.
Entry statistics
Quota: 83
Provincially subsidized (IPA seats)
20: SK
20: BC
15: MB
1: NWT/YU/NU
2: Equity
Non-provincially subsidized (non-IPA seats)
25: open to BC, AB, SK, MB and territory residents
Total applicants: 268
81: SK
13: AB
118: BC
53: MB
3: NWT/YU/NU
8: Equity (included in provincial numbers as well)
Admission averages (IPA seats)
80.7% to 94.5%
Gender admitted
F

emale: 75


Male: 8
Years of university
2 years: 7
3-4 years: 41
5+ years: 35
Admitted with complete degree: 50
Age range
19-41
Applying
The deadline to apply online for the Western College of Veterinary Medicine's Doctor of Veterinary Medicine program is December 1. 
Before you apply
Before submitting your application, please review the essential skills and abilities (see below) required for the study of veterinary medicine. 
The Western College of Veterinary Medicine at the University of Saskatchewan is responsible to society to provide a program of study that produces graduates with the knowledge, skills and aptitudes necessary to practise veterinary medicine.
Graduates are expected to diagnose and manage health conditions in a wide variety of animal species.
Graduates must provide compassionate care to animals and be able to communicate clearly with owners, regulatory agencies and others.
Graduates must also meet licensing requirements and pass licensing examinations.
While a disability should not preclude a student from consideration for admission, disabilities must not prevent the student from:
communicating with owners of animals and colleagues
observing patients
collecting and analyzing clinical data
performing medical and surgical treatments
maintaining animal and human safety
demonstrating appropriate judgment during the veterinary training process
Applicants to the degree program in veterinary medicine should be familiar with the essential skills and abilities required for the study of veterinary medicine.
Essential skills and abilities required for the study of veterinary medicine
Candidates for the DVM degree must demonstrate a number of essential skills and abilities. 
1. Observation: The student must be able to participate in learning situations that require observational skills. In particular, students must be able to observe animals and acquire visual, auditory and tactile information from their examinations. 

2. Communication: Students must be able to acquire an adequate history from an owner. Students must be able to hear and observe their animal patients in order to effectively collect information and describe the findings.
3. Motor skills: The student must demonstrate sufficient motor function to be able to perform a physical examination on an animal that may include palpation, auscultation, percussion and diagnostic procedures including examination with an ophthalmoscope, otoscope or stethoscope on large and small animals. Students must be reasonably able to execute motor movements to achieve general proficiency with surgical therapy and other related therapies.
4. Intellectual conceptual, integrative and quantitative abilities: The student must demonstrate the cognitive skills and memory necessary to measure, calculate, analyze, integrate and synthesize information. In addition, the student must be able to comprehend dimensional and spatial relationships. There are diagnostic, problem-solving activities commonly encountered during the DVM program that will need to be executed in a timely fashion.
5. Non-technical attributes: Veterinary students must consistently demonstrate non-technical skills, knowledge and aptitudes that allow them to interact with clients, collect histories, apply sound judgment and complete responsibilities in the diagnosis and treatment of animals. Students must be able to develop effective relationships with owners, staff and colleagues.
This policy exists to ensure students entering the DVM program are aware of the requirements necessary for the study of veterinary medicine, and that they have a reasonable opportunity to complete the program and earn a DVM degree.
The Western College of Veterinary Medicine is committed to facilitating the integration of students with disabilities into this college community. Each student with a disability is entitled to reasonable accommodation that will assist him or her to meet the requirements for graduation from the college.
Reasonable accommodation will be made to facilitate each student's progress. Such accommodation, however, can not compromise animal well-being or the safety of the people involved. Therefore, it may not be possible to accommodate all disabilities and allow for successful completion of the Doctor of Veterinary Medicine degree program.
Contact our Access and Equity Services office for additional information regarding support.
The University of Saskatchewan is committed to maintaining the accuracy, confidentiality and security of your personal and credit card information. The university's privacy procedures are based on the: 
Privacy is defined as the protection of the collection, storage, destruction and dissemination of personal information.
Information collected
Personal information collected includes information required to:
process and evaluate your admissions application
correspond with you regarding your application
process your application fee
Personal and credit card information (card number, expiry date, CVV code and name) is collected to:
identify you
protect you and the University against error or fraud
provide ongoing service
comply with legal requirements
Personal information on your application is collected for the purpose of evaluating your admissions application and producing statistical reports.
By providing information on this web site, you are consenting to the use of the information collected as described below.
Your decision to withhold particular details may limit the services we are able to provide. If you prefer not to provide information through the web site, please contact our office by email (wcvm.admissions@usask.ca) or call 306-966-7459. When you submit your application online, you will be required to pay online via credit card.
Use of information authorized by you
Information provided by you on this form and any other personal information collected and maintained by the University of Saskatchewan will be used to: 
evaluate and process your current admissions application
contact you
report statistics for the current admissions year
analyze historical trends.
The University of Saskatchewan will not disclose information other than that identified above unless authorized by you, or when it is required or permitted by law.
When required by law
The type of information that we are legally required to disclose may relate to criminal investigations or government tax reporting requirements. In some instances such as legal proceeding or court order, we may also be required to disclose certain information to authorities. Only the information specifically requested is disclosed and we take precautions to satisfy ourselves that the authorities making the request have legitimate grounds to do so.
When permitted by law
There are some situations where we are legally permitted to disclose personal information such as employing reasonable and legal methods to collect a delinquent account or to investigate suspicion of illegal activities.
Credit card information is validated by Moneris Solutions, a service company of the Royal Bank of Canada and the Bank of Montreal.
Security
Online security
The University of Saskatchewan has taken several measures to ensure the confidentiality and security of your personal information. We use several layers of robust security methods including SSL technology, encryption, firewalls and timed log-outs to ensure the confidentiality of your personal and financial information.
SSL (secure socket layer technology) is the industry standard tool for protecting and maintaining security over the internet. To ensure that your connection is secure, look for a "closed lock" or an "unbroken key" icon located at the bottom right-hand side of your browser's task bar, a yellow background in the browser location bar or other indication specific to your preferred web browsing software.

Encryption scrambles your data into an unreadable format to inhibit unauthorized access by others.

Digital certificates verify the identity of the web site and organization you are accessing to protect you from counterfeit sites.

Timed log-outs mean that sessions are terminated after a period of inactivity just in case you forget to log out or leave a computer unattended during an online session.
When you are finished conducting online transactions or visiting secure web sites, remember to properly log off and close your browser. This will ensure that any information stored on your computer or in your browser is erased — preventing others from being able to view this information later.
Many internet browsers will automatically complete forms by remembering previously typed-in information. This means your credit card information could be stored in memory long after you have left our merchant site. If you are using a computer that is publicly accessible — such as an internet café or public library — please be aware that your personal information may be at risk.
Customer files
Customer information is retained for the period of time required to fulfil the purpose for which it was collected. Credit card information is validated by Moneris Solutions, a service company of the Royal Bank of Canada and the Bank of Montreal.
The University takes reasonable precautions to protect the personal information collected from loss, misuse, unauthorized access, disclosure, alteration and destruction. Financial information provided (credit card details) is stored in encrypted text and is available only to authorized users.
If you believe that there has been a breach of security of this site, please contact the Western College of Veterinary Medicine's Admissions Office (tel: 306-966-7459).
Customer service
Your electronic payment transaction will be completed once credit card authorization has been received. Payments will be charged to your credit card by Moneris Solutions (our credit card processor) and typically processed within seven business days.
If you require further information, please contact the Western College of Veterinary Medicine's Admissions Office (tel: 306-966-7459).
You can contact the University of Saskatchewan to change or update information you have provided by calling the WCVM Admissions Office (306-966-7459). The WCVM Admissions Office is open each business day from 8:30 a.m. to 4:30 p.m. (CST).
If you have complaints about the privacy or security of this web site, please contact the WCVM webmaster.
Submitting transcripts
All applicants must have official transcripts sent directly from institutions attended to the WCVM Admissions Office:
Admissions Office — Room 3101
Western College of Veterinary Medicine, U of S
52 Campus Drive
Saskatoon SK  S7N 5B4
Official transcripts should be sent at the time of application unless applicants are currently enrolled in university courses. In such cases, current year transcripts are required immediately upon grades being reported in both January and May for the September-December and January-April terms, respectively.

University of Saskatchewan transcripts will be accessed directly (not required from registrar).
Apply
Complete the online application.
After you apply
When the application and supporting documents have been received and evaluated, the WCVM Admissions Office will contact applicants who will be interviewed to inform them of the time and place of the interview. 
Note: Two applicants are interviewed for each first-year seat (for example, 40 applicants will be interviewed for the 20 allotted B.C. seats). 
The weighting of selection factors to determine the rank order of acceptance is 60 per cent academic and 40 per cent non-academic.
Final selections for admission are made after interviewing is completed. The process is usually completed before July 1.
College info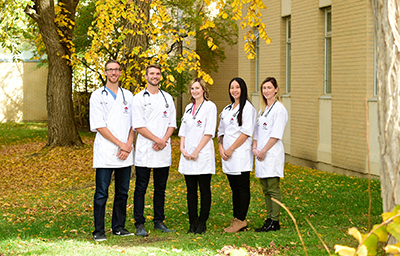 The four-year Doctor of Veterinary Medicine (DVM) is offered by the University of Saskatchewan's Western College of Veterinary Medicine (WCVM). 
Established in 1963, the WCVM is the premier centre of veterinary education, research and clinical expertise. It serves as the regional veterinary college for Canada's western provinces and the northern territories. As one of Canada's five veterinary colleges, the WCVM is a key member of Canada's veterinary, public health and food safety networks.
---
Questions?
Tel: 306-966-7459
Fax: 306-966-8747
Email: wcvm.admissions@usask.ca
Admissions Office, Room 3101
Western College of Veterinary Medicine
University of Saskatchewan
52 Campus Drive
Saskatoon, SK   S7N 5B4
---