About
Animal scientists study the feeding, breeding and management of domestic animals, particularly those of agricultural significance, from herd genetics and high-performance diets to animal vaccines and environmentally sound animal management.
---
Quick facts
Four year degree 
Full-time program
You can enter this program directly from high school
You can begin this program off-campus
What you will learn
You will examine innovative solutions that meet the challenges posed by a growing world population with changing patterns of diet, a finite amount of farmland and changing climatic conditions. You will also study biotechnology, genetics, computer modelling, nutrition, animal behaviour and welfare, sustainable production systems and management, pasture management, and forage production.
A first-year schedule sample
Although there is a great deal of overlap between first year courses for most AgBio programs, it is important to consult the Course and Program Catalogue and contact an academic advisor for information about course selection prior to registration. Here's an example of what a first year in the degree program might look like:
Course
Description

Fall Term
AGRC 110
Scientific Literacy and Communication for the Agricultural Sciences
AGRC 111
Discovery in Plant and Soil Sciences
AREC 220
History of Indigenous Agriculture in Canada
BIOL 120
The Nature of Life
CHEM 112
General Chemistry I Structure Bonding and Properties of Materials

Winter Term
AGRC 112
Animal Agriculture and Food Science
AGRC 113
Agri Food Issues and Institutions
BIOL 224
Animal Body Systems
CHEM 250
Introduction to Organic Chemistry
MUS 112*
The History of Country Music
* These are elective courses. You'll have a number of courses to choose between.
The Course and Program Catalogue has the complete and official listing of required classes and their descriptions for this program. 
Here are just a few of the classes you might take while you complete this degree:
ANSC 315: Animal and Poultry Nutrition
Lectures cover the principles of nutrition; the processes of digestion and utilization of foods and feeds; and the character, sources, function and requirements of the various nutrients. Laboratory work includes practical nutritional exercises.
ANSC 410: Cow Calf Management
Provides senior undergraduate students with an understanding of the management, feeding and productivity of the breeding beef herd. Includes both summer grazing and winter feeding management. Emphasizes the effect of climate on management and feed requirements; environmental impacts of grazing; stocking rates; plant palatability, preference and selection; nutritional behaviour; nutrient cycling and energy flow; interactions with wildlife; ingestion of toxic plants.
ANSC 494: Research Thesis in Animal Science
Students considering graduate work are encouraged to enrol. Placements are limited. The student develops a question to be explored in depth in an area relevant to Animal Science. Working with a faculty supervisor, the student collects relevant data during a series of experiments conducted over the summer months. Two additional advisors participate in the student's committee. Statistical analysis of data is conducted and the student prepares a thesis based on their results. Each student delivers a presentation in a conference setting at the end of the course.
Career skills
You will graduate with excellent industry-endorsed scientific training and a foundation of marketable career skills. Our strong ties with industry and our reputation for producing well-rounded, quality graduates means that many businesses look here first when hiring employees.
Small class sizes
AgBio offers a setting that combines the advantages of a full-scale university with the benefits of a small, specialized program. The small class sizes in third and fourth year and supportive atmosphere allows you to get to know your instructors and fellow students, and to build a network of personal and business contacts.
Research
We are committed to finding solutions to sustainably feed a hungry and growing world. Our five departments provide a foundation for our broad array of research activities, both basic and applied. We have over a century of innovative products and practices that have transformed the world.
Opportunities to get involved
AgBio has one of the campus's most active and spirited student bodies. There are several student clubs in the college to join to enhance your university experience.
Collaborative environment
Our faculty and researchers actively collaborate across the university, as well as nationally and internationally. We have created strong, productive partnerships with numerous governments, private enterprises, producer groups, research centres, and industry associations to develop a sophisticated network for applied science, business and policy development. Outreach, technology transfer and information sharing is an important part our research.
Graduates of degree programs in the College of AgBio are eligible for Professional Agrologist (P.Ag.) membership in the Saskatchewan Institute of Agrologists, allowing them to engage in the practise of Agrology.
Careers
The rapid expansion of the livestock and animal health industry in Saskatchewan and elsewhere means an increasing need for scientists and professionals who can guide this industry's development.
Opportunities for Animal Science graduates are wide-ranging.
government positions in policy development or research
nutrition experts and feed formulators for feed manufacturers
feed sales
positions with animal breeding companies
pharmaceutical or nutraceutical sales
animal care and animal facility inspection
positions with feedlots
positions in the agricultural biotechnology sector
research technicians
financial lenders
hog barns
Tuition estimates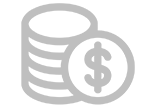 | | Canadian students | International students |
| --- | --- | --- |
| Tuition | $7,618 | $31,996 |
| Student fees | $1,089 | $1,089 |
| Books | $1,500 | $1,500 |
| Total | $10,207 | $34,585 |
Tuition will vary depending on the type and number of classes you take in a year. This estimate reflects a typical amount you could expect to pay in your first year if you enroll in a full course load, the maximum number of courses allowed (2023-2024 Canadian dollar rates).
Student fees are used to fund specific student benefits, including health, vision and dental coverage, a bus pass, recreational programs and fitness centre access.
The cost of books and supplies varies widely depending on the courses you choose. It is recommended that you budget between $1,500-$2,500 per year.
Program option
The Bachelor of Science in Agriculture (B.S.A.) Animal Science degree is offered by the University of Saskatchewan's College of Agriculture and Bioresources:
Bachelor of Science in Agriculture (B.S.A.) Four-year
Admission requirements and deadlines
Deadlines

Start term
Application Deadline
International Deadline
Winter
January 2024
Dec 1, 2023
Documents due: Dec 15, 2023
Sep 1, 2023
Documents due: Oct 1, 2023
Spring
May 2024
Apr 1, 2024
Documents due: May 1, 2024
Feb 1, 2024
Documents due: Mar 1, 2024
Summer
July 2024
May 1, 2024
Documents due: Jun 1, 2024
Mar 1, 2024
Documents due: Apr 1, 2024
Fall
September 2024
May 1, 2024
Documents due: Jun 1, 2024
May 1, 2024
Documents due: Jun 1, 2024
Winter
January 2025
Dec 1, 2024
Documents due: Dec 15, 2024
Sep 1, 2024
Documents due: Oct 1, 2024
Ready to apply?
A non-refundable application fee of $90 CAD is required before your application will be processed.
Stay connected
Do you want us to send you important reminders, information about our programs or notifications about USask events?