About
The interdisciplinary biomedical science program enables cutting-edge, multi-disciplinary training that positions you for careers in biomedical sciences, as well as health-related professions.
---
Quick facts
Four-year degree
Full- or part-time program
You can enter this program directly from high school
You can begin this program off-campus
What you will learn
The interdisciplinary biomedical science program addresses modern priorities in biomedical science education and will provide you with student-centric, multidisciplinary training to pursue careers within a spectrum of science-based activities. You will build research skills that will serve as a strong basis for graduate training in biomedical sciences and health-related professional programs such as medicine, dentistry, veterinary medicine and pharmacy.
A first-year schedule sample
This degree program is flexible and offers you the opportunity to take courses in many different subject areas. Here's what a typical first-year schedule might look like:
Course
Description

Fall Term
BIOL 120a
The Nature of Life
CHEM 112a
General Chemistry I Structure Bonding and Properties of Materials
PHYS 115a
Physics and the Universe
MATH 125b
Mathematics for the Life Sciences
HIST 165c
History Matters Health and Society

Winter Term
CHEM 115a
General Chemistry II Chemical Processes
PHYS 117a

Physics for the Life Sciences

PHIL 140a
Critical Thinking
INDG 107d
Introduction to Canadian Indigenous Studies
BMSC 200a
Biomolecules
a Required course for the major
b One of the course options to complete the Quantitative Reasoning Requirement
c One of the course options to complete the English Language Writing Requirement
d One of the course options to complete the Indigenous Learning Requirement

The Course and Program Catalogue has the complete and official listing of required classes and their descriptions for this program.
BMSC 350.3: Microbiology


An introduction to basic concepts, principles and methods of epidemiology. The topics covered will include basic epidemiological measures of disease frequency and association, study design and vulnerability to error, causation, and critical appraisal of an epidemiological study.

PATH 205.3: Survey of Pathology


General and special pathology for dietitians, physical therapists and other health sciences.

MCIM 321.3: Principles of Immunology


Considers the cellular, molecular and genetic mechanisms responsible for the physiological functioning of the immune system. Topics include the clonal selection theory, the structure and diversity of antibody molecules, the MHC-restricted recognition of antigen by T cells and the regulation of the immune response.
Opportunities
This program provides an excellent breadth of knowledge in biomedical sciences if you are seeking subsequent admission into professional health science programs such as medicine, dentistry, physical therapy, chiropractic medicine, veterinary medicine or optometry.
This program also prepares you to be well-qualified to progress into more advanced biomedical research training at the master's and PhD levels at academic institutions worldwide.
Facilities
Our research laboratories are located in the newly renovated Health Sciences Building with state-of-the-art research facilities. The USask Saskatoon campus also houses several high-impact research centres including the Vaccine and Infectious Disease Organization, the Plant Biotechnology Institute, Saskatchewan Cancer Centre, Saskatchewan Structural Science Centre, Agricultural and Ag-Food Canada and dozens of biotechnology firms within Innovation Place.
Location
The city of Saskatoon is the proud home of two of Canada's largest investments in science infrastructure— the Canadian Light Source synchrotron and the International Vaccine Centre (InterVac)—and is at the cutting edge of medical and agricultural research.
Careers
Preparation for professional health science programs and graduate studies: The interdisciplinary biomedical science program provides an excellent foundation in the biomedical sciences for students seeking subsequent admission into professional health science schools, such as medicine, dentistry, physical therapy, chiropractic, veterinary medicine and optometry. Interdisciplinary biomedical science program graduates are also well qualified to progress into more advanced biomedical research training at the master's and PhD levels at various academic institutions worldwide. They are well situated to continue into community and population health sciences, public health and epidemiology graduate programs available at USask.
Other careers: Note that some of the following positions may require further education or qualifications, depending on the hiring institution and the jurisdiction in which the position is found.
Research and lab positions: A variety of technical positions are available in academia (e.g. universities and colleges), industry (e.g. biotechnology, private research firms, biomedical supply, and pharmaceutical companies), government (e.g. agricultural and food agencies and police forensic laboratories) and the healthcare system (e.g. medical labs).
Communications: The interdisciplinary biomedical science program may lead to a career in technical writing for textbooks and/or government and industry reports.
Business: Interdisciplinary biomedical science graduates may obtain sales, consulting or management positions in science-related private sector companies such as pharmaceutical and biomedical supply firms.
Tuition estimates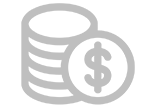 | | Canadian students | International students |
| --- | --- | --- |
| Tuition | $7,026 | $21,078 |
| Fees | $988 | $988 |
| Books | $1,500 | $1,500 |
| Total | $9,514 | $23,566 |
Tuition will vary depending on the type and number of classes you take in a year. This estimate reflects a typical amount you could expect to pay in your first year if you enroll in a full course load, the maximum number of courses allowed (2021-2022 Canadian dollar rates).
Fees are used to fund specific student benefits, including health, vision and dental coverage, a bus pass, recreational programs and fitness centre access.
The cost of books and supplies varies widely depending on the courses you choose. It is recommended that you budget between $1,500-$2,500 per year.
Program options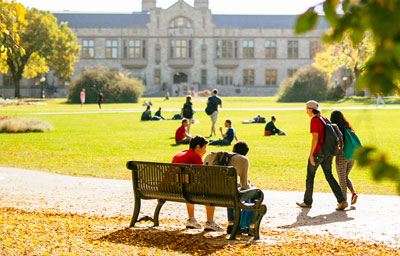 These degrees are offered jointly by the University of Saskatchewan's College of Arts and Science and College of Medicine:
You should consult with an academic advisor in the college when you begin your studies to decide if should pursue a four-year or honours degree.
Admission requirements and deadlines
Deadlines

Start term
Application Deadline
International Deadline
Spring
May 2021
Apr 1, 2021
Documents due: May 1, 2021
Feb 1, 2021
Documents due: Mar 1, 2021
Summer
July 2021
May 1, 2021
Documents due: Jun 1, 2021
Mar 1, 2021
Documents due: Apr 1, 2021
Fall
September 2021
Aug 15, 2021
Documents due: Aug 15, 2021
May 1, 2021
Documents due: Jun 1, 2021
Winter
January 2022
Dec 1, 2021
Documents due: Dec 15, 2021
Sep 1, 2021
Documents due: Oct 1, 2021
Ready to apply?
A non-refundable application fee of $90 CDN is required before your application will be processed.
Stay connected
Do you want us to send you important reminders, information about our programs or notifications about USask events?