About
The Indian Teacher Education Program (ITEP) is a four year education program designed for First Nations students interested in obtaining a Bachelor of Education degree.
---
Quick facts
4 year degree
Full or part-time program
You can enter this program directly from high school
What you will learn
With the ITEP program, you'll have an opportunity to learn where you live. ITEP is delivered on-campus in Saskatoon and through cohorts of students across the province. Below are the communities that have most recently hosted a cohort:
Big River Cree First Nation
Sakewew High School, North Battleford
Onion Lake Cree Nation
Kahkewistahaw First Nation
You'll be able to focus on either early/middle years education or secondary (high school) education.
A first-year schedule sample
There is a lot of flexibility in your Education degree. You will pick two different teaching areas and you'll have electives to enhance your program. Below is an example of what your first year might look like, assuming you're in the early/middle years program:
Course
Description
Fall Term
EFDT 101.3
Introduction to Education
ENG 113.3
Literature and Composition Reading Narrative
INDG 107.3
Introduction to Canadian Indigenous Studies
ART 141.3
Sculpture I Foundation
BIOL 120.3*
The Nature of Life

Winter Term
CREE 110.3
nehiyawetan "Let Us Speak Cree"
ENG 114.3
Literature and Composition Reading Culture
KIN 146.3
Physical Activity and School Aged Children and Youth
POLS 111.3
Democratic Citizenship in Canada
EFDT 301.3
Educator Identity in Contexts Anti Oppressive and Ethical Beginnings
The Course and Program Catalogue has the complete and official listing of required classes and their descriptions for this program.
Here are just a few of the classes you might take while you complete this degree:
INDG 210.3: Indigenous Ways of Knowing
This course introduces students to the rich and complex natures, forms and diversities of Indigenous Knowledge in comparative and local contexts. The focus will be on the relevance of local/traditional/Indigenous knowledge to decolonization, environmental sustainability, and self-governance.
EDST 322: Field Experience Relational Curriculum Making in Practice Planning Adapting and Assessing
Teacher candidates will engage in weekly school-based experiences where they will engage with learners, peers and partner teachers in practice to more deeply understand curriculum making, languages of knowing, socio-culturally responsive pedagogies and implications in planning and assessment.
EXPR 422: Professional Internship Field Experience
The extended practicum is a period of intensive field study experience where teacher candidates are expected to develop and demonstrate program outcomes in the categories of professional, knowledge, instructional and curricular competency. Teacher candidates will work with one or more collaborating teachers and will function as professionals-in-training, engaging with students and their families, and working alongside colleagues on a regular and in-depth basis, team-teaching, planning units, lessons and other school-based programs, and progressing toward a full teaching load within their school context. Assessment for the extended practicum will address Saskatchewan Professional Teachers Regulatory Board (SPTRB) teacher competency goals within the framework of the Professional Growth Portfolio (PGP).
ITEP has been serving First Nations education since 1972 and is the largest First Nations-specific teacher education program in the country. Through this four-year program to earn your Bachelor of Education degree, you will learn to respond to the cultural needs of First Nations students, communities and stakeholders. ITEP offers a holistic, family-oriented approach to post-secondary education, centered around the expertise of our instructors, Elders, Wisdom Carriers and counsellors.
The success of ITEP is reflected in the number and quality of its graduates over the past 40+ years. The graduates of ITEP have taken on leadership roles in teaching, administration, Indigenous and Non-Indigenous governance. Our alumni have also been instrumental in providing culturally appropriate educational opportunities for their children, fulfilling the dream of "Indian Control of Indian Education". This program will:
prepare you to function effectively in a cross-cultural setting and overcome any barriers that might hinder this process.
reinforce cultural awareness and identity so you can encourage students to appreciate their heritage.
provide you with the opportunity to complete your extended practicum in First Nations schools.
Careers
The skills you develop in the College of Education can take you not only to the classroom, but out into the community or around the world. Just a few of the careers our graduates pursue include:
Pre-K to Grade 12 teacher
Adult educator
Advocate
Youth worker
Community program coordinator
Library services
Politician
Educational administrator
Curriculum developer
Instructional designer
High school counsellor
Academic advisor
Writer
Artist
Musician
Business administrator
Entrepreneur
Health and recreation staff
Once you graduate and after you receive your teaching certificate from the province of Saskatchewan, you will be certified to teach any grade from Kindergarten to Grade 12.
A Bachelor of Education (B.Ed.) is just the beginning of a long career in education, academia, community, business, politics or government.

Graduate programs in the College of Education offer opportunities to advance your skills and expertise in the areas of educational administration, educational foundations, educational psychology and special education, and curriculum studies.
Tuition estimates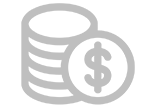 | | Canadian students | International students |
| --- | --- | --- |
| Tuition | $7,497 | $31,488 |
| Student fees | $1,089 | $1,089 |
| Books | $1,500 | $1,500 |
| Total | $10,536 | $34,077 |
Tuition will vary depending on the type and number of classes you take in a year. This estimate reflects a typical amount you could expect to pay in your first year if you enroll in a full course load, the maximum number of courses allowed (2023-2024 Canadian dollar rates).
Student fees are used to fund specific student benefits, including health, vision and dental coverage, a bus pass, recreational programs and fitness centre access.
The cost of books and supplies varies widely depending on the courses you choose. It is recommended that you budget between $1,500-$2,500 per year.
Program options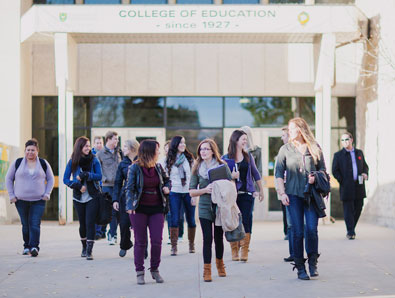 The Bachelor of Education degree is offered by the College of Education. You have two options when completing this program: 
Choose this if you want to teach students in Kindergarten through Grade 8. The curriculum offers a general approach to various subjects to provide a wide exposure to the subjects and teaching methods you will use in early/middle years classrooms.
Choose this if you want to teach students in Grades 9 through 12. You will specialize further in two teaching areas to concentrate your expertise in specific high school subjects.
As part of your Education degree, you'll choose two teaching areas to specialize in. These subject areas are closely aligned with Saskatchewan pre-Kindergarten to Grade 12 curriculum areas:
Arts education
English language arts
Indigenous studies
Mathematics
Modern languages
Physical education
Science
Social science/social studies
As part of your Education degree, you'll choose two teaching areas to specialize in. These subject areas are closely aligned with Saskatchewan pre-Kindergarten to Grade 12 curriculum areas:
Biology
Chemistry
Drama
English language arts
Indigenous studies
Mathematics
Modern languages
Physics
Social sciences/social studies
Visual arts
Admission requirements and deadlines
Stay connected
Do you want us to send you important reminders, information about our programs or notifications about USask events?