What you will learn
In as little as two years and from the comfort of your home, you can complete the Post-Degree Certificate in Education: Special Education by completing 30 credit units of specially designed online courses. Classes include comprehensive course materials, assignments, online discussions, group learning activities/projects and a final take home exam. The online course guides will provide you with selected online resources to make your learning experience interesting and challenging.
To complete this program, you will take eight required courses and two elective courses.
Course
Description
EPSE 500.3
History and Philosophy of Special Education
EPSE 510.3
Supporting Students with Language and Communication Needs in Classroom
EPSE 520.3
Supporting Students with Learning Disabilities in Classroom
EPSE 530.3
Supporting Students with Behavioral and Social Needs in Classroom
EPSE 540.3
Collaboration Processes and Contexts
EPSE 551.3
Designing Supports to Meet Diverse Student Needs
EPSE 560.3
Providing Supports to meet Diverse Student Needs
EPSE 570.3
Individual Project in Special Education
Plus two elective courses chosen by the student in consultation and with permission of the Program Director.
The Course and Program Catalogue has the complete and official listing of required classes and their descriptions for this program.
This post-degree certificate program is tailored to meet the learning and academic needs of practicing teachers and those in related professions who are employed in, or wish to be employed in, the field of special education.
The College of Education offers a number of longstanding and new certificate programs to assist current educators to deepen their knowledge in a chosen area. Our certificate programs are flexible, designed to support busy schedules and respond to community needs.
Careers
If you already have your Bachelor of Education (or an equivalent degree) and are currently teaching in the K to 12 school system, this program will enhance your career. Approved by the Saskatchewan Professional Teachers Regulatory Board (SPTRB) as an Additional Qualification Certificate, the Post-Degree Certificate in Special Education will allow you to move up the Saskatchewan Teachers Federation salary grid.
If you are currently teaching in another province, please consult with your provincial Ministry of Education to learn how the Special Education Certificate can benefit you and your students.
Tuition estimates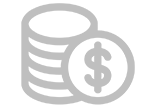 | | Canadian students | International students |
| --- | --- | --- |
| Tuition | $644.10 per class | $1,758.39 per class |
| Fees | $462 per year | $462 per year |
Tuition will vary depending on the type and number of classes you take in a year. This estimate reflects a typical amount you could expect to pay per class (2018-2019 Canadian dollar rates).
Fees are used to fund specific student benefits, including recreational programs and fitness centre access. This estimate reflects the price you would pay if you are a part-time student.
The cost of books and supplies varies widely depending on the courses you choose. It is recommended that you budget between $100 and $200 per class.
College info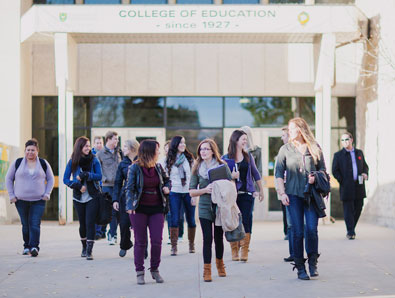 The Certificate in Special Education is offered by the College of Education.
Admission requirements and deadlines
Admission requirements
Applicants to the program are required to have:
Completed a Bachelor of Education Degree (possessing a valid Teaching Certificate from a province/territory in Canada)
One year of successful classroom teaching experience
Six credit units of undergraduate courses in Special Education (e.g. EPSE 390 and EPSE 414 from the U of S)
Application deadline
For classes starting in September 2018, the deadline to apply is June 29, 2018
For classes starting in January 2019, the deadline to apply is October 26, 2018
For classes starting in May 2019, the deadline to apply is February 22, 2019
Application procedure
To be considered, a complete application package and official transcripts sent directly by any post-secondary institutions previously attended (not including the U of S) must be submitted to the following address:
Special Education Certificate
Room 3104, College of Education
University of Saskatchewan
28 Campus Drive  S7N 0X1
A completed application package includes:
Resumé outlining teaching experience, plus three references

$90 CDN non-refundable application fee (money order or cheque)

Official transcripts from any post-secondary institutions previously attended (not including the U of S). Transcripts must be sent directly from the institution(s) to the address above and received by the application deadline.
---
Stay connected
Do you want us to send you important reminders, information about our programs or notifications about uSask events?