About
Through innovative programming, integrated on-campus and field study opportunities, and the support of experienced and caring faculty, you will be prepared to succeed from the first day of classes through to graduation.
---
Quick facts
4 year degree
Full or part-time program
You can enter this program directly from high school
You can begin this program off-campus
What you will learn

The Bachelor of Education program is designed for future educators wanting to teach students in a variety of educational institutions, including K to 12 schools. You will specialize in two teaching areas to concentrate your expertise in specific subjects.
You'll be able to focus on either Early Years, Middle Years or Secondary (high school) education.
A first-year schedule sample
Depending on your choice of level and teaching areas, there is flexibility in the classes you take towards your Education degree. You will enrol in Education classes and Education Learning Communities, you'll choose two different teaching areas, and you may have some electives to enhance your program.
Below is an example of what your first year might look like, if you're in the Secondary level with a Teaching Area 1 of Biology and a Teaching Area 2 of Chemistry:
Course
Description

Fall Term
EDLC 101.0
Education Learning Community On Campus
EFDT 101.3
Introduction to Education
ENG 113.3
Literature and Composition Reading Narrative
BIOL 120.3
The Nature of Life
CHEM 112.3
General Chemistry I Structure Bonding and Properties of Materials
INDG 107.3
Introduction to Canadian Indigenous Studies

Winter Term
EDLC 102.0
Education Learning Community in Our City
ECUR 165.3
Introduction to Teaching in Secondary Schools
ENG 114.3
Literature and Composition Reading Culture
BIOL 121.3
The Diversity of Life
CHEM 115.3
General Chemistry II Chemical Processes
BIOL 222.3
The Living Plant
The Course and Program Catalogue has the complete and official listing of required classes and their descriptions for this program.
Here are just a few of the classes that are part of the Bachelor of Education degree:
EFDT 301: Educator Identity in Contexts Anti Oppressive and Ethical Beginnings
This course will have a central focus on an anti-racist and anti-oppressive examination of self and learners, with an understanding that education is an ethical and political act. Specific attention will be paid to the Saskatchewan context. Teacher candidates will connect these understandings to teaching practice as they develop their professional identities.
EDST 321: Field Experience Learning in Contexts
This component of field study focuses on community and place-based learning in alternate sites of educational practice that offer an integrated and orienting place-based experience. In addition, teacher candidates will engage in weekly school-based experiences where they will engage with learners to more deeply understand and apply learning in contexts including instruction strategies, planning and adapting, assessment and evaluation, and the effective use of technology.
EXPR 422: Professional Extended Practicum
The extended practicum is a period of intensive field study experience where teacher candidates are expected to develop and demonstrate program outcomes in the categories of professional, knowledge, instructional and curricular competency. Teacher candidates will work with one or more collaborating teachers and will function as professionals-in-training, engaging with students and their families, and working alongside colleagues on a regular and in-depth basis, team-teaching, planning units, lessons and other school-based programs, and progressing toward a full teaching load within their school context. Assessment for the extended practicum will address Saskatchewan Professional Teachers Regulatory Board (SPTRB) teacher competency goals within the framework of the Professional Growth Portfolio (PGP).
Hands-on learning
There is no better place to learn to be an effective teacher than in schools, working directly with students. At USask, we ensure that you will have multiple opportunities to put your teaching skills to work.
Pre-practicum field experiences: early in your studies, you will receive invaluable school experience and an introduction to working as an educator.
Extended practicum: in your final year of study, you will benefit from an extensive, 16-week placement under the supervision of a collaborating (mentor) teacher. This hands-on experience will give you the confidence to commence full-time teaching upon graduation.
International opportunities: in your second or third year, you can gain new travel experiences while you learn and meet degree requirements. In your final year, you have the opportunity to receive hands-on learning in a classroom located in a different country. Learn from collaborating/mentor teachers from around the world. Students who chose this option complete a practicum in a local setting and a six-week practicum abroad.
Indigenous education
The inclusion of Indigenous knowledge and worldview is a vital component to education in Canada, and the Saskatchewan Ministry of Education has mandated the inclusion of First Nation, Inuit and Métis content in all subject areas from K-12. We are committed to providing the resources, opportunities, scholarly research and materials needed to provide teacher candidates with the tools necessary to fulfill this mandate, and we are proud to have one of the largest numbers of Indigenous education alumni in the world.
Careers
The skills you develop in the College of Education can take you to the classroom, out into the community or around the world. Just a few of the careers our graduates pursue include:
Pre-K to Grade 12 teacher
Adult educator
Advocate
Youth worker
Community program coordinator
Library services
Politician
Educational administrator
Curriculum developer
Instructional designer
High school counsellor
Academic advisor
Writer
Artist
Musician
Business administrator
Entrepreneur
Health and recreation staff
Once you graduate and after you receive your teaching certificate from the province of Saskatchewan, you will be certified to teach any grade from Kindergarten to Grade 12.
A Bachelor of Education (B.Ed.) is just the beginning of a long career in education, academia, community, business, politics or government.

Graduate programs in the College of Education offer opportunities to advance your skills and expertise in the areas of educational administration, educational foundations, educational psychology and special education, and curriculum studies.
Tuition estimates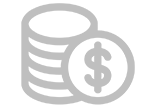 | | Canadian students | International students |
| --- | --- | --- |
| Tuition | $7,497 | $31,488 |
| Student fees | $1,089 | $1,089 |
| Books | $1,500 | $1,500 |
| Total | $10,536 | $34,077 |
Tuition will vary depending on the type and number of classes you take in a year. This estimate reflects a typical amount you could expect to pay in your first year if you enroll in a full course load, the maximum number of courses allowed (2023-2024 Canadian dollar rates).
Student fees are used to fund specific student benefits, including health, vision and dental coverage, a bus pass, recreational programs and fitness centre access.
The cost of books and supplies varies widely depending on the courses you choose. It is recommended that you budget between $1,500-$2,500 per year.
Program options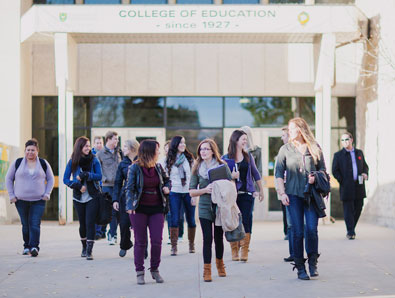 The Bachelor of Education degree is offered by the College of Education. You have two options when completing this program:
Early Years
If you want to teach students in Prekindergarten to Grade 3, choose the Early Years concentration. The Early Years concentration focuses on the principles of early childhood education, which reflect a holistic approach to children's development and learning. These principles not only provide a foundation, they set the direction for early learning programming and offer guidance for effective practices.
Middle Years
If you want to teach students in Grades 4 to 8, choose the Middle Years concentration. The curriculum offers a general approach to various subjects to provide wide exposure to the subjects and teaching methods you will use in middle years classrooms.
If you want to teach students in Grades 9 through 12, choose the Secondary level. You will specialize in two teaching areas to concentrate your expertise in specific high school subjects.
As part of your Education degree, you will choose two teaching areas in which to specialize. These subject areas are closely aligned with the Saskatchewan pre-Kindergarten to Grade 12 curriculum areas:
Arts education
English language arts
Indigenous studies
Mathematics
Cree
French
Languages
Physical education
Science
Social sciences / social studies
As part of your Education degree, you will choose two teaching areas in which to specialize. These subject areas are closely aligned with Saskatchewan pre-Kindergarten to Grade 12 curriculum areas:
Re-envisioned in 2020-2021, the Bachelor of Science in Kinesiology/Bachelor of Education Combined Program is now a fully integrated program. This five-year program is designed for students who intend to teach physical education at the secondary level. Students in the combined program will receive the benefits of being in the Colleges of Education and Kinesiology for all five years of the program.
Admission requirements and deadlines
Deadlines

Start term
Early Admission
Final Deadline
Fall
September 2024
Dec 1, 2023
Documents due: Dec 1, 2023
Feb 15, 2024
Documents due: Mar 1, 2024
Special consideration
Applicants have the opportunity to provide an optional statement at the time of application that outlines extenuating or special circumstances that might have affected an applicant's admissibility.  The College of Education also provides applicants with the opportunity to declare membership in an equity category, if they choose to do so.
In cases where applicants may not otherwise be accepted, applicants will be asked to provide contact information for two references who can attest to their knowledge, skills, and disposition in support of special consideration for admission.
Ready to apply?
A non-refundable application fee of $90 CAD is required before your application will be processed.
Stay connected
Do you want us to send you important reminders, information about our programs or notifications about USask events?