About
The Certificate in Formal Reasoning provides you with an interdisciplinary introduction to the abstract laws of thought through the study of logic, critical thinking, and axiomatic mathematics. The valid deduction and clear communication skills emphasized in this training are universally valuable; sharpening your reasoning and argumentation abilities will allow you to more effectively pursue your intellectual passions, whatever they may be.
---
Quick facts
Two-year certificate
Full or part-time program
You can enter this program directly from high school
You can begin this program off-campus
You can complete this program concurrently alongside a degree program
What you will learn

You will study critical thinking and learn to analyze both everyday and technical arguments for faults and fallacies. You will study symbolic logic and become proficient in the art of valid deduction. You will study important abstract mathematical structures - including sets, fields, and vector spaces - and explore their properties and applications, gaining an understanding of and appreciation for proofs and axiomatic systems.
PHIL 140.3: Critical Thinking
This course is an introduction to principles of logic and reasoning. It is designed to develop skills in critical thinking, including the analysis, evaluation, and development of arguments. The course will cover topics in informal logic, deductive logic, and inductive logic, which may include argument analysis, fallacies, categorical logic, natural deduction, causality, Bayesian probability theory, and scientific reasoning.
MATH 163.3: Introduction to Mathematical Reasoning
This course provides an introduction to techniques and communication in abstract mathematics. It explores the notion of proof and introduces standard notation and nomenclature through the study of logic and proof techniques, sets, functions and relations, integers and counting, complex numbers, and graphs. The student will learn to comprehend and construct proofs using direct and indirect methods, and recognize the value of mathematics beyond the act of computation.
PHIL 241.3: Introduction to Symbolic Logic I
An introduction to modern logic. The syntax, semantics, and proof theory of truth-functional statement logic and first order predicate logic. Formalization of natural language statements and arguments.
Existence and uniqueness
The Certificate in Formal Reasoning is the first and only program of its kind at a Canadian post-secondary institution.
Interdisciplinary perspectives
The interdisciplinary nature of the program allows students to benefit from the complementary expertise of two departments: the Department of Mathematics and Statistics, and the Department of Philosophy.
Complementary certification
The Certificate in Formal Reasoning can be completed as a useful ancillary credential concurrently with undergraduate degree programs across campus, from Arts and Science to Engineering to Education.
Careers
The abstract reasoning skills and clear expression of thought engendered by the study of formal reasoning are valuable in academic research and in all professions involving argumentation.
Some career opportunities include:
Scientific/technical communication
Scientific research
Computer programming
Systems analysis
Diagnostics/troubleshooting
Investigative journalism
Industrial and operations design
Artistic design and criticism
Fiction writing
Puzzle making
Public policy
Law
Engineering: all majors/specializations
Education: elementary, secondary, or post-secondary instruction
Other fields involving abstract reasoning
Tuition estimates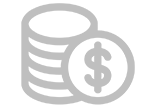 | | Canadian students | International students |
| --- | --- | --- |
| Tuition | $731.40 per 3 credit unit class | $2,633.04 per 3 credit unit class |
| Student fees | $1,050 per year | $1,050 per year |
Tuition will vary depending on the type and number of classes you take in a year. This estimate reflects a typical amount you could expect to pay per class (2022-2023 Canadian dollar rates).
Student fees are used to fund specific student benefits, including health, vision and dental coverage, a bus pass, recreational programs and fitness centre access. This estimate reflects the price you would pay if you are a full-time student.
The cost of books and supplies varies widely depending on the courses you choose. It is recommended that you budget between $1,500-$2,500 for this program.
Program options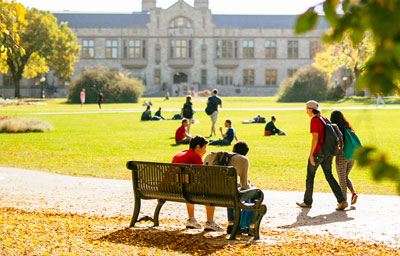 The Certificate in Formal Reasoning is offered by the University of Saskatchewan's College of Arts and Science. You may earn the certificate on its own, concurrently with a degree program from this college or others, or after having already received a degree.
If you are already enrolled at USask, consult your academic advisor regarding enrolling in this program.
The Course and Program Catalogue has the complete and official listing of required classes and their descriptions for this program.
Admission requirements and deadlines
Deadlines

Start term
Application Deadline
International Deadline
Winter
January 2023
Dec 1, 2022
Documents due: Dec 15, 2022
Sep 1, 2022
Documents due: Oct 1, 2022
Spring
May 2023
Apr 1, 2023
Documents due: May 1, 2023
Feb 1, 2023
Documents due: Mar 1, 2023
Summer
July 2023
May 1, 2023
Documents due: Jun 1, 2023
Mar 1, 2023
Documents due: Apr 1, 2023
Fall
September 2023
Aug 15, 2023
Documents due: Aug 15, 2023
May 1, 2023
Documents due: Jun 1, 2023
Winter
January 2024
Dec 1, 2023
Documents due: Dec 15, 2023
Sep 1, 2023
Documents due: Oct 1, 2023
Ready to apply?
If you are a current USask student, consult your academic advisor regarding enrolling in this program.
To apply to this program as a new student, please apply for admission to any undergraduate program in the College of Arts and Science and after you are admitted, declare your plans to the college.
Stay connected
Do you want us to send you important reminders, information about our programs or notifications about USask events?