About
Computer science studies the theory, design, development and application of software and software systems in a wide range of fields from artificial intelligence and human-computer interaction to computational modelling and computer graphics.
---
Quick facts
Three or four year degree
Full or part-time program
You can enter this program directly from high school
You can begin this program off-campus
What you will learn
You will learn about a wide range of topics including design and maintenance of software systems, distributed systems, human-computer interaction, computational modeling, artificial intelligence, mobile computing, programming languages, image processing, and computer graphics. You will learn to combine creative problem solving and analytical skills to create practical and innovative software.
A first-year schedule sample
This degree program is flexible and offers you the opportunity to take courses in many different subject areas. Here's what a typical first-year schedule might look like:
Course
Description

Fall Term
CMPT 141a
Introduction to Computer Science
MATH 110b
Calculus I
PHIL 133c
Introduction to Ethics and Values
INDG 107d
Introduction to Canadian Indigenous Studies
ECON 111e
Introductory Microeconomics

Winter Term
CMPT 145a
Principles of Computer Science
MATH 116b
Calculus II
HIST 155c
History Matters Science and Environment
PHYS 115e
Physics and the Universe
LING 111e
Structure of Language
a Required course for the major
b One of the course options to complete the Quantitative Reasoning Requirement
c One of the course options to complete the English Language Writing Requirement
d One of the course options to complete the Indigenous Learning Requirement
e One of the course options which may be used in the Breadth or Cognate Requirements

The Course and Program Catalogue has the complete and official listing of required classes and their descriptions for this program.
CMPT 317: Introduction to Artificial Intelligence
A survey of Artificial Intelligence techniques and underlying theory. Topics include problem solving and planning, knowledge representation techniques, reasoning engines and expert systems, and a tour of various application areas of Artificial Intelligence including machine learning, natural language processing and high-level computer vision.
CMPT 350: Web Programming
Focuses on the concepts, technologies and tools needed for the development of web-centric applications. Special emphasis will be given to client-server programming, scripting, integration of existing application and high-level networking issues, e.g., use of SOAP.
CMPT 485: Computer Graphics and Animation
Advanced topics in computer graphics, concentrating on image formation and modelling issues. The implications of the data-driven approach to computer graphics. Simulation and non-parametric methods contrasted. The course will involve a project investigating and implementing some current algorithms from the literature.
Internship program
The Computer Science Professional Internship Program allows undergraduate students to obtain 12 or 16 months of practical, "on-the-job" experience with a sponsoring company such as ESTI, IBM, SED Systems and zu just to name a few! This takes place prior to completing the final year of the undergraduate degree program. 
Faculty and facilities
Our faculty are excited about the dynamic discipline of Computer Science and explore new ways in which computing can change the lives of people everywhere. They provide solid classroom instruction and offer laboratory experience in state-of-the-art facilities.
Careers
Our programs are designed to prepare graduates for careers across all sectors of the information technology industry, as well as for graduate studies and research. The following are just a few of the career opportunities available:
Software Developer
System Administrator
Web Design
Game Design
Business Systems Analyst
Tuition estimates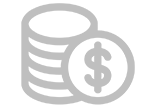 | | Canadian students | International students |
| --- | --- | --- |
| Tuition | $7,615 | $31,983 |
| Student fees | $1,089 | $1,089 |
| Books | $1,500 | $1,500 |
| Total | $10,204 | $34,572 |
Tuition will vary depending on the type and number of classes you take in a year. This estimate reflects a typical amount you could expect to pay in your first year if you enroll in a full course load, the maximum number of courses allowed (2023-2024 Canadian dollar rates).
Student fees are used to fund specific student benefits, including health, vision and dental coverage, a bus pass, recreational programs and fitness centre access.
The cost of books and supplies varies widely depending on the courses you choose. It is recommended that you budget between $1,500-$2,500 per year.
Program options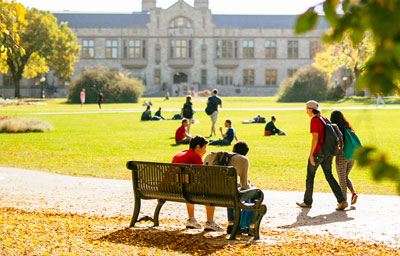 These Bachelor of Science (B.Sc.) Computer Science degrees are offered by the University of Saskatchewan's College of Arts and Science:
You should consult with an academic advisor in the college when you begin your studies to decide if you want a four-year, three-year or honours degree.
Admission requirements and deadlines
Deadlines

Start term
Application Deadline
International Deadline
Winter
January 2024
Dec 1, 2023
Documents due: Dec 15, 2023
Sep 1, 2023
Documents due: Oct 1, 2023
Spring
May 2024
Apr 1, 2024
Documents due: May 1, 2024
Feb 1, 2024
Documents due: Mar 1, 2024
Summer
July 2024
May 1, 2024
Documents due: Jun 1, 2024
Mar 1, 2024
Documents due: Apr 1, 2024
Fall
September 2024
Aug 15, 2024
Documents due: Aug 15, 2024
May 1, 2024
Documents due: Jun 1, 2024
Winter
January 2025
Dec 1, 2024
Documents due: Dec 15, 2024
Sep 1, 2024
Documents due: Oct 1, 2024
Ready to apply?
A non-refundable application fee of $90 CAD is required before your application will be processed.
Stay connected
Do you want us to send you important reminders, information about our programs or notifications about USask events?