About
Computing is permeating modern life and data is the new resource that industries around the world are chasing. However, data analytics or applied computing cannot be taught in isolation. When applied to a particular problem or domain, knowledge of computing and the domain itself are required to effectively achieve insight. A degree in applied computing will give graduates knowledge in both computing and domains of application.
---
Quick facts
Four-year degree
Full- or part-time program
You can enter this program directly from high school
You can begin this program off-campus
What you will learn
Applied computing is an interdisciplinary program that provides knowledge in both computing and domains of application. In each concentration, you will obtain a solid foundation in computer science fundamentals, including algorithms, coding and software design.
Faculty
Our faculty are excited about the dynamic disciplines of computer science and applied computing, and exploring new ways in which computing can change the lives of people everywhere. They provide solid classroom instruction and offer laboratory experience in state-of-the-art facilities.
Interdisciplinary learning
The applied computing program offers a unique interdisciplinary experience at USask. Depending on your chosen concentration, you will have the opportunity to learn from instructors in the following fields: mathematics and statistics, geography and planning, art, psychology, and biology, as well as from Edwards School of Business.
The Computer Science Professional Internship Program allows undergraduate students to obtain extended periods of practical, "on-the-job" experience with sponsoring companies across Canada. Students can apply to participate prior to completing the final year of the undergraduate degree program.
Careers
Graduates of the BSc in Applied Computing program will be in demand in several industry sectors. The combined training in computer science and the diverse disciplines in the various concentrations will train students to work in sectors as diverse as mining and video games, agriculture and banking. The following are just a few of the career opportunities available:
Bioinformatics: molecular modeler, bio-statistician, database administrator, scientific curator, research scientist, computational biologist
Business: business intelligence analyst, entrepreneur, tech marketing specialist, product manager, business relationship manager, research analyst
Data Analytics: data architect, data scientist, data engineer, big data architect, data visualization analyst
Geomatics: geographic information system (GIS) analyst, GIS developer, geospatial analyst, spatial information analyst
Interactive Systems Design: web designer, interface developer, game designer, usability tester, front-end requirements analyst
Tuition estimates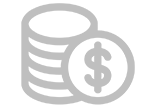 | | Canadian students | International students |
| --- | --- | --- |
| Tuition | $7,615 | $31,983 |
| Student fees | $1,089 | $1,089 |
| Books | $1,500 | $1,500 |
| Total | $10,204 | $34,572 |
Tuition will vary depending on the type and number of classes you take in a year. This estimate reflects a typical amount you could expect to pay in your first year if you enroll in a full course load, the maximum number of courses allowed (2023-2024 Canadian dollar rates).
Student fees are used to fund specific student benefits, including health, vision and dental coverage, a bus pass, recreational programs and fitness centre access.
The cost of books and supplies varies widely depending on the courses you choose. It is recommended that you budget between $1,500-$2,500 per year.
Program options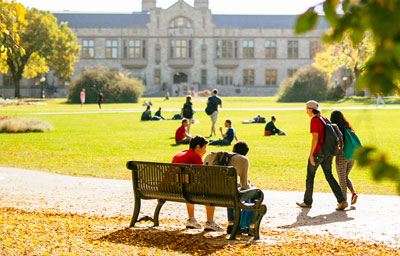 These Bachelor of Science (B.Sc.) in Applied Computing degrees are offered by the University of Saskatchewan's College of Arts and Science:
Bachelor of Science Four-year (B.Sc. Four-year) - Applied Computing
You should consult with an academic advisor in the college when you begin your studies to decide if you want to pursue the four-year or honours degree.
Admission requirements and deadlines
Deadlines

Start term
Application Deadline
International Deadline
Winter
January 2023
Dec 1, 2022
Documents due: Dec 15, 2022
Sep 1, 2022
Documents due: Oct 1, 2022
Spring
May 2023
Apr 1, 2023
Documents due: May 1, 2023
Feb 1, 2023
Documents due: Mar 1, 2023
Summer
July 2023
May 1, 2023
Documents due: Jun 1, 2023
Mar 1, 2023
Documents due: Apr 1, 2023
Fall
September 2023
Aug 15, 2023
Documents due: Aug 15, 2023
May 1, 2023
Documents due: Jun 1, 2023
Winter
January 2024
Dec 1, 2023
Documents due: Dec 15, 2023
Sep 1, 2023
Documents due: Oct 1, 2023
Ready to apply?
A non-refundable application fee of $90 CAD is required before your application will be processed.
Stay connected
Do you want us to send you important reminders, information about our programs or notifications about USask events?