About
Precision Agriculture is the precise management of crops to increase both production and sustainability. This program is designed to allow you to gain knowledge and to develop experiential skill in precision agriculture by leveraging skills from your academic discipline. You will learn about the technologies used in precision agriculture (satellite imagery, global positioning systems, etc.) to measure and manage variability in crop production.
---
Quick facts
Open to current USask students only
Recommended for students in Agriculture and Bioresources, Engineering, Computer Science or Geography
Offered only at the main USask campus in Saskatoon
What you will learn
The certificate structure of this program will allow you to gain knowledge and to develop experiential skill in precision agriculture.
Understand the basics of precision agriculture
Understand what drives spatial and temporal differences in crop yield
Utilize precision agriculture tools and analytic techniques within a GIS system
Utilize big data to solve precision agriculture problems
Work effectively in a diverse team to generate precision agriculture solutions
Be an effective and respectful communicator
PLSC 202.3 Introductory Precision Agriculture
This course will give students an introduction to precision agriculture as it relates to field crop production. Students will learn about the agronomy and technology of variable rate technology. The course will highlight the economic and environmental benefits of precision agriculture, as well as examining components of it, including soil and crop variability, global positioning systems, machinery automation, spatial analysis, unpiloted aerial vehicles (UAVs), and satellite imagery. The course will bring together these elements to allow students to evaluate precision agriculture services. This is the foundation course in the Precision Agriculture Certificate.
GEOG 222.3 Introduction to Geomatics
Introduction to the skills for reading maps, air photos and satellite images is provided, along with an introduction to computer-based cartography, image analysis and enhancement, and Geographic Information Systems.
PLSC 402.3 Advanced Precision Agriculture
This is the capstone course in the Precision Agriculture Certificate. It will allow students to integrate knowledge from their specific subdiscipline with real-world precision agriculture solutions to increase the sustainability and production of crops. Students will learn advanced concepts in precision agriculture and how to analyze spatial and temporal variability in crop production. They will utilize a variety of data, ranging from satellite imagery, soil topography and soil properties, to understand and develop variable rate prescriptions for crop inputs. Finally, students will apply this knowledge in diverse teams that utilize discipline-specific knowledge to solve real-world precision agriculture problems.
The Course and Program Catalogue has the complete and official listing of required classes and their descriptions for this program.
Career skills
You will graduate with excellent industry-endorsed scientific training and a foundation of professional career skills. Our strong ties with industry and our reputation for producing well-rounded, quality graduates means that many businesses look here first when hiring employees.
Many of the world's leading precision agriculture companies are based in western Canada. This industry employs many USask graduates from AgBio, Computer Science, Engineering and Geography to meet the demand.
Small class sizes
AgBio offers a setting that combines the advantages of a full-scale university with the benefits of a small, specialized program. The small class sizes in third and fourth year and supportive atmosphere allows you to get to know your instructors and fellow students, and to build a network of personal and business contacts.
Research
We are committed to finding solutions to sustainably feed a hungry and growing world. Our five departments provide a foundation for our broad array of research activities, both basic and applied. We have over a century of innovative products and practices that have transformed the world.
USask is a leader for precision agriculture research and has several research centres dedicated to it. The Plant Phenotyping and Image Research Centre (P2IRC ), which brings together researchers from agronomy, engineering, computer science, soil science and agri-business. The Omics and Precision Agriculture Laboratory (OPAL) provides equipment for use in this area. The Agronomic Crop Imaging Lab has developed several collaborative research projects utilizing both satellite and Unpiloted Aerial Vehicles (UAVs) as tools in Precision Agriculture.
Opportunities to get involved
AgBio has one of the campus's most active and spirited student bodies. There are several student clubs in the college to join to enhance your university experience.
Collaborative environment
Our faculty and researchers actively collaborate across the university, as well as nationally and internationally. We have created strong, productive partnerships with numerous governments, private enterprises, producer groups, research centres, and industry associations to develop a sophisticated network for applied science, business and policy development. Outreach, technology transfer and information sharing are an important part our research.
Careers
Careers depend upon what subdiscipline the students come from for the certificate.
All subdisciplines

Agriculture entrepreneurs
Employees and managers in precision agriculture companies

Agronomy/Soil Science/Crop Science

Precision agriculture agronomist
Farm manager
Precision agriculture sales and marketing

Agri-business

Sales representative
Precision agriculture manager

Computer Science

Precision agriculture programmer
Precision agriculture data analyst

Geography

Precision agriculture geographic information technologist
Precision agriculture geographic information analyst

Engineering

Machinery design
Controller design
Tuition estimates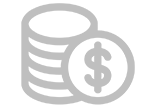 | | Canadian students | International students |
| --- | --- | --- |
| Tuition | $721.80 per 3 credit unit class | $2,598.48 per 3 credit unit class |
| Student fees | $1,050 per year | $1,050 per year |
Tuition will vary depending on the type and number of classes you take in a year. This estimate reflects a typical amount you could expect to pay per class (2022-2023 Canadian dollar rates).
Student fees are used to fund specific student benefits, including health, vision and dental coverage, a bus pass, recreational programs and fitness centre access. This estimate reflects the price you would pay if you are a full-time student.
The cost of books and supplies varies widely depending on the courses you choose. It is recommended that you budget between $1,500-$2,500 for this program.
Program options
The Certificate in Precision Agriculture is offered by the College of Agriculture and Bioresources. You may earn the certificate concurrently with a degree program from this college. This certificate is also available to USask students studying Computer Science, Engineering or Geography. Consult an academic advisor in your college for more information.
The Course and Program Catalogue has the complete and official listing of required classes and their descriptions for USask programs.
Admission requirements and deadlines
Deadlines
Start term
Application deadline
Document deadline

Fall
September 2023

August 15, 2023
August 15, 2023

Winter
January 2024

December 1, 2023
December 15, 2023
Requirements
Completion of at least 24 credit units of post-secondary coursework
Minimum average of 70% on 18 or more transferable credit units or the cumulative weighted average from a recognized and/or accredited post-secondary institution; average calculated on all attempted courses (without breaking up an academic session) which are transferable to the University of Saskatchewan.
Ready to apply?
In addition to USask students enrolled in the College of Agriculture and Bioresources, this program is also available to USask students studying Computer Science or Engineering. Consult your academic advisor to discuss enrolling in this program alongside your degree.
Stay connected
Do you want us to send you important reminders, information about our programs or notifications about USask events?