About
Environment and Society focuses on the interplay between humans and their environment including complex issues such as climate change, population growth, pollution, and management of natural resources faced by our modern society.
---
Quick facts
Four year degree
Full or part-time program
You can enter this program directly from high school
You can begin this program off-campus
What you will learn
You will take courses in a diverse range of topics including the following: hydrology, climatology, vegetation, geomorphology, public policy, political studies, history, philosophy, and statistics. Through exposure to science, social science, and humanities perspectives related to the environment, you will develop an understanding of environmental science, resource management, environmental philosophy, policy, and environmental studies.
A first-year schedule sample
This degree program is flexible and offers you the opportunity to take courses in many different subject areas. Here's what a typical first-year schedule might look like:
Course
Description

Fall Term
GEOG 120a
Introduction to Global Environmental Systems
GEOL 125a
Environmental Science and Society
PHIL 140a
Critical Thinking
MATH 110b
Calculus I
ENG 114c
Literature and Composition Reading Culture

Winter Term
GEOG 130a

Environment Health and Planning

CMPT 140 or CMPT 141a
Introduction to Creative Computing or Introduction to Computer Science
STAT 245b
Introduction to Statistical Methods
HIST 195d
History Matters Indigenous Perspectives on Canadian History
BIOL 121e
The Diversity of Life
a Required or recommended course for the major
b One of the course options to complete the Quantitative Reasoning Requirement
c One of the course options to complete the English Language Writing Requirement
d One of the course options to complete the Indigenous Learning Requirement
e One of the course options which may be used in the Cognate Requirement

The Course and Program Catalogue has the complete and official listing of required classes and their descriptions for this program.
GEOG 280: Environmental Geography
An introduction to the geographic perspectives on resources and the environment. This course introduces environmental geography as an integrative science to explore the relationships between human and physical systems.
TOX 301: Environmental Toxicology
A discussion of major environmental pollutants, their sources, interactions with atmospheric, terrestrial and aquatic systems, exposure of people, animals and other biota, and their dose-response relationships. Some of the physical and chemical changes induced in the environment by pollutants, contaminant fate and transport, and bioremediation are also discussed.
GEOG 333: Global Climate Change
Earth's climate is constantly changing in response to influences forced upon it by natural systems and human actions. It is expected that current and future climate changes will have a strong influence on human populations, society, and development. This course will describe how humans predict future climate changes and how we can mitigate or adapt to those changes. Major topics discussed in this course will focus on the politics and economics of climate change and how these can help, or hinder, our attempts to manage climate change. More direct attempts, through geoengineering and weather modification, will be addressed as well.
GEOG 385: Analysis of Environmental Management and Policy Making
An examination of various approaches to environmental management. Emphasis is placed on environmental policy-making and management strategies pertinent in a western context. Analytical frameworks used to understand how policies are developed and implemented are also introduced.
ENVS 401: Sustainability in Action
This course combines seminars and project-based activities to examine local and global sustainability issues, integrating perspectives and knowledge from both the social and natural sciences. Students will work in interdisciplinary, collaborative groups to address sustainability challenges on campus and in our community.
Opportunities
You will have the opportunity to participate in a Co-operative Education Option where you can participate in up to five different four month paid (by the employer) work terms.
Hands-on experience
This program offers a well-rounded curriculum that combines solid classroom and laboratory instruction with a number of field trips that provide hands-on experience.
Careers
Some career opportunities include:
Environmentalist
Park ranger
Land surveyor
GIS analyst
Environmental technologist
Consultant
Ecologist
Environmental health officer
Conservation officer
Environmental impact analyst
Environmental quality specialist
Tuition estimates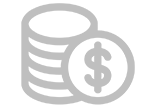 | | Canadian students | International students |
| --- | --- | --- |
| Tuition | $7,615 | $31,983 |
| Student fees | $1,089 | $1,089 |
| Books | $1,500 | $1,500 |
| Total | $10,204 | $34,572 |
Tuition will vary depending on the type and number of classes you take in a year. This estimate reflects a typical amount you could expect to pay in your first year if you enroll in a full course load, the maximum number of courses allowed (2023-2024 Canadian dollar rates).
Student fees are used to fund specific student benefits, including health, vision and dental coverage, a bus pass, recreational programs and fitness centre access.
The cost of books and supplies varies widely depending on the courses you choose. It is recommended that you budget between $1,500-$2,500 per year.
Program options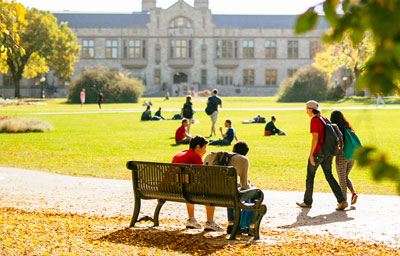 These Bachelor of Arts and Science (B.A.&Sc.) Environment and Society degrees are offered by the University of Saskatchewan's College of Arts and Science:
You should consult with an academic advisor in the college when you begin your studies to decide if you want a four-year or honours degree or would like to pursue the Co-operative Education Option.
Admission requirements and deadlines
Deadlines

Start term
Application Deadline
International Deadline
Winter
January 2024
Dec 1, 2023
Documents due: Dec 15, 2023
Sep 1, 2023
Documents due: Oct 1, 2023
Spring
May 2024
Apr 1, 2024
Documents due: May 1, 2024
Feb 1, 2024
Documents due: Mar 1, 2024
Summer
July 2024
May 1, 2024
Documents due: Jun 1, 2024
Mar 1, 2024
Documents due: Apr 1, 2024
Fall
September 2024
Aug 15, 2024
Documents due: Aug 15, 2024
May 1, 2024
Documents due: Jun 1, 2024
Winter
January 2025
Dec 1, 2024
Documents due: Dec 15, 2024
Sep 1, 2024
Documents due: Oct 1, 2024
Ready to apply?
A non-refundable application fee of $90 CAD is required before your application will be processed.
Stay connected
Do you want us to send you important reminders, information about our programs or notifications about USask events?