About
Geology is the study of the Earth, from the highest mountains to the core. Geology examines phenomena such as earthquakes, volcanoes, glaciers, mountains, shorelines, minerals, mantle convection, Earth's magnetic field, plate tectonics, the evolution of life through time, and global climate change and its impact on the past and future development of the Earth.
---
Quick facts
Three or four year degree
Full or part-time program
You can enter this program directly from high school
You can begin this program off-campus
What you will learn
Investigate episodes of ancient and modern environmental catastrophes, examine chemical and isotopic signatures in rocks to trace the natural processes that have shaped Earth and participate in the discovery of new energy and mineral resources. You will study Earth's evolution and gain a better understanding of the physical, chemical and biological processes that affect the development of Earth.
A first-year schedule sample
Here's what a typical first-year schedule might look like:
Course
Description

Fall Term
GEOL 121a
Earth Processes
CHEM 112a
General Chemistry I Structure Bonding and Properties of Materials
MATH 110b
Calculus I
PHYS 115a
Physics and the Universe
ENG 113c
Literature and Composition Reading Narrative

Winter Term
GEOL 122a
Earth History
CHEM 115a
General Chemistry II Chemical Processes
MATH 116b
Calculus II
PHYS 117 or PHYS 125a
Physics for the Life Sciences or Physics and Technology
HIST 125d
History Matters Indigenous Colonial and Post colonial Histories
a Required course for the major
b One of the course options to complete the Quantitative Reasoning Requirement
c One of the course options to complete the English Language Writing Requirement
d One of the course options to complete the Indigenous Learning Requirement

The Course and Program Catalogue has the complete and official listing of required classes and their descriptions for this program.
GEOL 206: Earth Systems
An introduction to Earth System Science, a concept that demonstrates the interrelationships between the Earth's landmasses, atmosphere, oceans and biosphere, and the role of humans in their interaction. Topics discussed will include geochemical cycles and environmental change, both natural and anthropogenic.
GEOL 447: Ichnology Animal Substrate Interactions in the Stratigraphic Record
Ichnology is the study of biogenic structures and animal-substrate relations. Biogenic structures comprise burrows, trails, trackways and borings. They record the behavior of the tracemakers in response to the prevailing environmental conditions and therefore they supply valuable information in paleoecology, paleobiology, facies analysis, and sequence stratigraphy.
GEOL 408: Field School Crystalline Rocks
A field course where deformed and metamorphosed volcanic, sedimentary and intrusive igneous rocks will be mapped and interpreted. Fieldwork results will be presented as a map and in a report.
Hands on experience
You have the opportunity to participate in field courses which provide an invaluable hands-on experience of geological fieldwork.
Research Facilities
The Department is endowed with excellent research facilities, offering advanced opportunities for students to be involved in research projects and gain a deeper understanding of natural processes on and in Earth.
The Department has strong ties with the Canadian Light Source with two Canada Research Chairs, Graham George and Ingrid Pickering, who have experience in the application of synchrotron radiation to solve Earth and environmental science problems.
Faculty
The Department of Geological Sciences is one of the most diverse and distinguished in Canada with the honour of being the only department in Canada to have had three professors who have won the prestigious Steacie Fellowship, a national award open to competition among all scientists and engineers in Canada.
Unique Opportunities
The Ore Gangue, the undergraduate society in the Department of Geological Sciences, was started in 1934, and is the oldest student society on the university campus. Alumni from the Ore Gangue live and work around the world, which represent a large network of future possible mentors and employers. In addition, the Department has very close ties with local industry partners, which enhances employment opportunities for students.
Careers
Graduates of this program are eligible to register as Professional Geoscientists-in-Training with the Association of Professional Engineers and Geoscientists of Saskatchewan (APEGS). You can seek employment with a variety of private and public sector employers, including mining, oil and gas, environmental industries, and geological surveys. Your knowledge of Earth processes is very important in many aspects of the business and public policy world.
The following are a few opportunities:
Environmental Geology
Exploration Geology
Geological Survey
Mine Geology
Petroleum Geology
Mineralogy
Sedimentology
Paleontology
Geological Modelling
Tuition estimates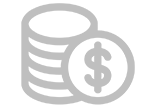 | | Canadian students | International students |
| --- | --- | --- |
| Tuition | $7,615 | $31,983 |
| Student fees | $1,089 | $1,089 |
| Books | $1,500 | $1,500 |
| Total | $10,204 | $34,572 |
Tuition will vary depending on the type and number of classes you take in a year. This estimate reflects a typical amount you could expect to pay in your first year if you enroll in a full course load, the maximum number of courses allowed (2023-2024 Canadian dollar rates).
Student fees are used to fund specific student benefits, including health, vision and dental coverage, a bus pass, recreational programs and fitness centre access.
The cost of books and supplies varies widely depending on the courses you choose. It is recommended that you budget between $1,500-$2,500 per year.
Program options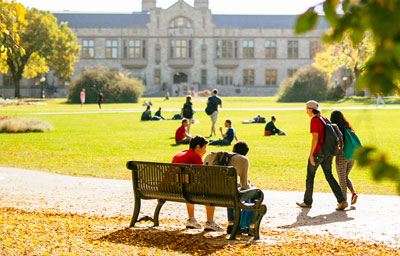 These Bachelor of Science (B.Sc.) Geology degrees are offered by the University of Saskatchewan's College of Arts and Science:
You should consult with an academic advisor in the college when you begin your studies to decide if you want to pursue a four-year, three-year or honours degree.
Admission requirements and deadlines
Deadlines

Start term
Application Deadline
International Deadline
Winter
January 2024
Dec 1, 2023
Documents due: Dec 15, 2023
Sep 1, 2023
Documents due: Oct 1, 2023
Spring
May 2024
Apr 1, 2024
Documents due: May 1, 2024
Feb 1, 2024
Documents due: Mar 1, 2024
Summer
July 2024
May 1, 2024
Documents due: Jun 1, 2024
Mar 1, 2024
Documents due: Apr 1, 2024
Fall
September 2024
Aug 15, 2024
Documents due: Aug 15, 2024
May 1, 2024
Documents due: Jun 1, 2024
Winter
January 2025
Dec 1, 2024
Documents due: Dec 15, 2024
Sep 1, 2024
Documents due: Oct 1, 2024
Ready to apply?
A non-refundable application fee of $90 CAD is required before your application will be processed.
Stay connected
Do you want us to send you important reminders, information about our programs or notifications about USask events?