About
Discover unique traces of life from millions of years ago and follow the evolution of species from the depths of geologic time.
---
Quick facts
Four year degree
Full or part-time program
You can enter this program directly from high school
You can begin this program off-campus
What you will learn
Your studies will focus on the fossil record of ancient organisms and their living descendants. You will learn to analyse the distribution and function of fossil animals and plants, reconstructing their evolutionary paths. Such evolutionary relationships are then tied to environmental data to reconstruct  the fossil species way of life. You will learn about human, plant and animal diversity, morphology and history.
A first-year schedule sample
This degree program is flexible and offers you the opportunity to take courses in different subject areas. Here's what a typical first-year schedule might look like:
Course
Description

Fall Term
BIOL 120a
The Nature of Life
MATH 110b
Calculus I
CHEM 112a
General Chemistry I Structure Bonding and Properties of Materials
GEOL 121a
Earth Processes
ANTH 111a
One World Many Peoples Introduction to Cultural Anthropology

Winter Term
BIOL 121a
The Diversity of Life
INDG 107d
Introduction to Canadian Indigenous Studies
GEOL 122a
Earth History
ARCH 112a
The Human Journey Introduction to Archaeology and Biological Anthropology
ENG 113c
Literature and Composition Reading Narrative
a Required course for the major
b One of the course options to complete the Quantitative Reasoning Requirement
c One of the course options to complete the English Language Writing Requirement
d One of the course options to complete the Indigenous Learning Requirement

The Course and Program Catalogue has the complete and official listing of required classes and their descriptions for this program.
GEOL 247: Palaeontology
Ancient life on earth will be explored via the principles and concepts of invertebrate paleontology, paleoecology, paleobiology and evolution. The basic morphology and systematics of the main fossil invertebrate groups will be covered in the laboratory sessions, when fossil specimens will be studied.
BIOL 323: Plant Systematics and Evolution
Introduces vascular plant diversity. Will include basic principles of plant systematics (methods of classification, description, nomenclature and taxonomic keys), practical experience with the identification of vascular plants, and tempos and patterns of plant speciation and evolution.
GEOL 447: Ichnology Animal Substrate Interactions in the Stratigraphic Record
Ichnology is the study of biogenic structures and animal-substrate relations. Biogenic structures comprise burrows, trails, trackways and borings. They record the behavior of the tracemakers in response to the prevailing environmental conditions and therefore they supply valuable information in paleoecology, paleobiology, facies analysis, and sequence stratigraphy.
Class size
Small class sizes create a quality learning environment for you that maximizes interaction with professors as well as between peers.
Uniqueness
The U of S Palaeobiology program is unique in Canada, combining courses from Anthropology & Archaeology, Biology and Geological Sciences, preparing you for exciting work in this interdisciplinary field.
Careers
Glaciologist
Oceanographer
Paleontologist
Paleobiologist
Conservationist
Parks and recreation officer
Environmental education and communication specialist
Museum curator
Tuition estimates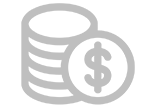 | | Canadian students | International students |
| --- | --- | --- |
| Tuition | $7,615 | $31,983 |
| Student fees | $1,089 | $1,089 |
| Books | $1,500 | $1,500 |
| Total | $10,204 | $34,572 |
Tuition will vary depending on the type and number of classes you take in a year. This estimate reflects a typical amount you could expect to pay in your first year if you enroll in a full course load, the maximum number of courses allowed (2023-2024 Canadian dollar rates).
Student fees are used to fund specific student benefits, including health, vision and dental coverage, a bus pass, recreational programs and fitness centre access.
The cost of books and supplies varies widely depending on the courses you choose. It is recommended that you budget between $1,500-$2,500 per year.
Program options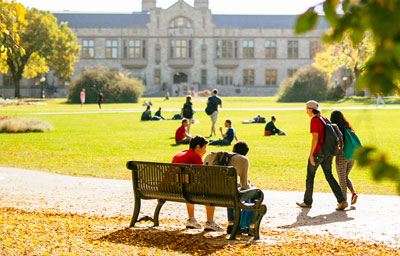 These Bachelor of Science (B.Sc.) Palaeobiology degrees are offered by the University of Saskatchewan's College of Arts and Science:
You should consult with an academic advisor in the college when you begin your studies to decide if you want a four-year or honours degree.
Admission requirements and deadlines
Deadlines

Start term
Application Deadline
International Deadline
Winter
January 2024
Dec 1, 2023
Documents due: Dec 15, 2023
Sep 1, 2023
Documents due: Oct 1, 2023
Spring
May 2024
Apr 1, 2024
Documents due: May 1, 2024
Feb 1, 2024
Documents due: Mar 1, 2024
Summer
July 2024
May 1, 2024
Documents due: Jun 1, 2024
Mar 1, 2024
Documents due: Apr 1, 2024
Fall
September 2024
Aug 15, 2024
Documents due: Aug 15, 2024
May 1, 2024
Documents due: Jun 1, 2024
Winter
January 2025
Dec 1, 2024
Documents due: Dec 15, 2024
Sep 1, 2024
Documents due: Oct 1, 2024
Ready to apply?
A non-refundable application fee of $90 CAD is required before your application will be processed.
Stay connected
Do you want us to send you important reminders, information about our programs or notifications about USask events?