About
The Certificate in Water Science provides students with theoretical and practical training in hydrologic science. Emphasis is placed on a quantitative understanding and analysis of the hydrologic cycle, including the presence and movement of water in and between the primary storage pools: atmospheric moisture, surface runoff, soil moisture, groundwater, and surface storage in ponds, lakes, rivers, and oceans.
---
Quick facts
Full or part-time program
You cannot enter this program directly from high school
The Certificate in Water Science is offered by the University of Saskatchewan's College of Arts and Science. You may earn the certificate concurrently with a degree.
What you will learn

Water is the elixir of life. We all depend on water everyday and in many different ways. This certificate reveals to students how we obtain, use, and in many cases abuse water on Earth. To be able to understand water as a resource, we need to understand where it is found, how it moves, and ultimately how fragile our water supplies are. Whether it is knowing how clouds form and deliver rainfall to the surface or knowing how groundwater supplies may be contaminated by surface pollution, humans need to understand and appreciate the wide variety of components of the hydrologic cycle to understand how we can preserve this life-giving resource.
The certificate provides students with an advanced knowledge of hydrologic processes as well as field instrumentation, data collection, and analysis for hydrologic study.
This certificate requires the completion of the following 27 credit units
3 credit units from the following:
MATH 110.3 Calculus I
MATH 123.3 Calculus for Engineers
MATH 125.3 Mathematics for the Life Sciences
MATH 176.3 Advanced Calculus
3 credit units from the following:
EVSC 210.3 Environmental Physics
PHYS 115.3 Physics and the Universe
21 credit units from the following:
GEOG 120.3 Introduction to Global Environmental Systems
GEOG 225.3 Hydrology of Canada
GEOG 290.3 Field Methods and Laboratory Analysis
GEOG 325.3 Principles of Fluvial Systems
GEOG 328.3 Groundwater Hydrology
GEOG 390.3 Methods in Hydrometeorology
GEOG 427.3 Advanced Hydrology
Note: Students may receive credit for either the Minor in Water Science or the Certificate in Water Science, not both.
GEOG 225 Hydrology of Canada
an in-depth introduction to the fundamental components of the hydrologic cycle, including precipitation, soil water, streamflow and evapotranspiration.
GEOG 390 Methods in Hydrometeorology
a project-based field methods course that provides students with hands-on experience with the tools that hydrologists use.
GEOG 427 Advanced Hydrology
explore advanced analyses and problem solving in hydrology using theories, models and instrumentation.
Unique facilities
The University of Saskatchewan is the top-rated university in Canada in the subject of water resources. Hydrology courses are taught by leading hydrologists who incorporate their own research topics into their teaching. Experiential learning experiences involve developing and using data collection instruments and deploying them in a real-world setting to observe and record the environment. Students are encouraged to join the Environmental Studies Student Association and engage in a wide variety of events focused on Earth's natural and human environments.
Careers
You will gain expertise and acquire an additional credential in Water Science, which will be advantageous for those seeking careers as a:
Hydrologist / hydrogeologist
Government scientist
Private environmental consultant
Municipal water manager
Hydro-electric power manager
Water management planner
Agricultural manager / farmer
Civil/environmental engineer
Tuition estimates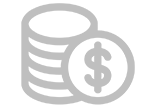 | | Canadian students | International students |
| --- | --- | --- |
| Tuition | $731.40 per 3 credit unit class | $2,633.04 per 3 credit unit class |
| Student fees | $1,050 per year | $1,050 per year |
Tuition will vary depending on the type and number of classes you take in a year. This estimate reflects a typical amount you could expect to pay per class (2022-2023 Canadian dollar rates).
Student fees are used to fund specific student benefits, including health, vision and dental coverage, a bus pass, recreational programs and fitness centre access. This estimate reflects the price you would pay if you are a full-time student.
The cost of books and supplies varies widely depending on the courses you choose. It is recommended that you budget between $1,500-$2,500 for this program.
Admission requirements and deadlines
Deadlines

Start term
Application Deadline
International Deadline
Winter
January 2023
Dec 1, 2022
Documents due: Dec 15, 2022
Sep 1, 2022
Documents due: Oct 1, 2022
Spring
May 2023
Apr 1, 2023
Documents due: May 1, 2023
Feb 1, 2023
Documents due: Mar 1, 2023
Summer
July 2023
May 1, 2023
Documents due: Jun 1, 2023
Mar 1, 2023
Documents due: Apr 1, 2023
Fall
September 2023
Aug 15, 2023
Documents due: Aug 15, 2023
May 1, 2023
Documents due: Jun 1, 2023
Winter
January 2024
Dec 1, 2023
Documents due: Dec 15, 2023
Sep 1, 2023
Documents due: Oct 1, 2023
Ready to apply?
If you are a current USask student, consult your academic advisor regarding enrolling in this program.
To apply to this program as a new student, please apply for admission to any undergraduate program in the College of Arts and Science and after you are admitted, declare your plans to the college.