About
Environmental geoscience is the scientific study of relationships between Earth processes, human activities, and the environment. Environmental geoscientists explore how geological processes have shaped the geosphere, hydrosphere, and atmosphere over geologic time and investigate impacts of human activities on these systems.
---
Quick facts
Four-year degree
Full- or part-time program
You can enter this program directly from high school
You can begin this program off-campus
What you will learn
Geoscience is a diverse scientific field with sub-disciplines including geochemistry, sedimentology, geomicrobiology, geophysics, mineralogy, paleontology, and hydrogeology. You will learn how to integrate knowledge of these and other sub-disciplines to improve your understanding of physical, chemical, and biological aspects of the Earth system in the past, present, and future. You will also study how to address societal needs such as meeting growing demand for non-renewable and renewable resources, and minimizing environmental impacts of resource development.
A first-year schedule sample
This degree program is flexible and offers you the opportunity to take courses in many different subject areas. Here's what a typical first-year schedule might look like:
Course
Description

Fall Term
GEOL 121a
Earth Processes
CHEM 112a
General Chemistry I Structure Bonding and Properties of Materials
MATH 110b
Calculus I
PHYS 115a
Physics and the Universe
HIST 155c
History Matters Science and Environment

Winter Term
GEOG 120a
Introduction to Global Environmental Systems
CHEM 115a
General Chemistry II Chemical Processes
MATH 116b
Calculus II
PHYS 117 or PHYS 125a
Physics for the Life Sciences or Physics and Technology
HIST 195d
History Matters Indigenous Perspectives on Canadian History
a Required course for the major
b One of the course options to complete the Quantitative Reasoning Requirement
c One of the course options to complete the English Language Writing Requirement
d One of the course options to complete the Indigenous Learning Requirement

The Course and Program Catalogue has the complete and official listing of required classes and their descriptions for this program.
GEOL 229 Introductory Geochemistry
An overview of geochemical theory and problem-solving techniques used by Earth Scientists to elucidate Earth system processes. Topics of discussion will include the origin of elements, stable and radiogenic isotopes, geochronology, thermodynamics, trace element partitioning in mineral fluid systems, weathering and aqueous geochemistry.
GEOG 235 Earth Processes and Natural Hazards: A Canadian Perspective
This interdisciplinary course explores the earth and atmospheric processes that are responsible for landform development and natural hazards, the regions in Canada most susceptible to natural disasters, and current developments in hazard forecasting and monitoring techniques. Students will explore through case studies the impacts of natural disasters on Canadian landscapes and people. Lastly, the course explores ways to lessen the impacts of natural disasters through risk perception, assessment, and preparedness, and mitigation strategies.
GEOG 290 Field Methods and Laboratory Analysis
An introduction to the principles and practice of navigation, topographic surveying, image analysis, and the sampling and analysis of sediments, water, and plant communities relevant to environmental science. There will be costs related to the field and laboratory exercises in addition to tuition fees for this course. 
GEOG 323 Remote Sensing
Advanced lectures, seminars and laboratories for those specializing in resource and environmental studies. It includes inductive and deductive evaluation of air photo patterns and the interpretation of multi-spectral imagery and remote sensing imagery. 
GEOG 350 Organic Geochemistry
The course will focus on the origin and distribution of organic matter in the environment, and its fate in natural and engineered environments. Topics will include carbon biogeochemistry, origin and characteristics of natural organic matter, organic matter in the rock record, molecular biomarkers, evolution of organic compounds in petroleum and contaminated sites, and analytical tools.
Hands-on experience
You will gain practical experience in the laboratory analysis of pollutants in soil and water samples as well as participate in a number of field trips that provides practical experience in the sampling of soil and water in Saskatchewan landscapes.
Small class sizes
Small class sizes maximizes interaction between you and your professors and allows you to become easily acquainted with others who share common interests.
Opportunities
As a graduate of this program you will meet the requirements for professional registration as an environmental geoscientist-in-training in the Province of Saskatchewan (APEGS).
Careers
Graduates of this program are immediately eligible to register as Professional Geoscientists-in-Training with the Association of Professional Engineers and Geoscientists of Saskatchewan (APEGS). You can seek employment with a variety of private and public sector employers including consulting firms, resource companies (e.g., oil and gas, potash, base and precious metals, diamonds, aggregate), municipal divisions (e.g., water quality, wastewater treatment, solid waste management), and federal or provincial organizations (e.g., environment, water).
Career opportunities for Environmental Geoscientists include various specializations including:
Geochemistry
Hydrogeology
Water Quality
Mine Reclamation
Contaminated Land Remediation
Environmental Protection
Tuition estimates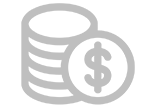 | | Canadian students | International students |
| --- | --- | --- |
| Tuition | $7,615 | $31,983 |
| Student fees | $1,089 | $1,089 |
| Books | $1,500 | $1,500 |
| Total | $10,204 | $34,572 |
Tuition will vary depending on the type and number of classes you take in a year. This estimate reflects a typical amount you could expect to pay in your first year if you enroll in a full course load, the maximum number of courses allowed (2023-2024 Canadian dollar rates).
Student fees are used to fund specific student benefits, including health, vision and dental coverage, a bus pass, recreational programs and fitness centre access.
The cost of books and supplies varies widely depending on the courses you choose. It is recommended that you budget between $1,500-$2,500 per year.
Program options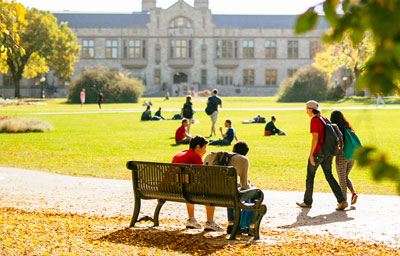 These Bachelor of Science (B.Sc.) - Environmental Geoscience degrees are offered by the University of Saskatchewan's College of Arts and Science:
You should consult with an academic advisor in the college when you begin your studies to decide if you want a four-year or honours degree.
Admission requirements and deadlines
Deadlines

Start term
Application Deadline
International Deadline
Winter
January 2024
Dec 1, 2023
Documents due: Dec 15, 2023
Sep 1, 2023
Documents due: Oct 1, 2023
Spring
May 2024
Apr 1, 2024
Documents due: May 1, 2024
Feb 1, 2024
Documents due: Mar 1, 2024
Summer
July 2024
May 1, 2024
Documents due: Jun 1, 2024
Mar 1, 2024
Documents due: Apr 1, 2024
Fall
September 2024
Aug 15, 2024
Documents due: Aug 15, 2024
May 1, 2024
Documents due: Jun 1, 2024
Winter
January 2025
Dec 1, 2024
Documents due: Dec 15, 2024
Sep 1, 2024
Documents due: Oct 1, 2024
Ready to apply?
A non-refundable application fee of $90 CAD is required before your application will be processed.
Stay connected
Do you want us to send you important reminders, information about our programs or notifications about USask events?