About
Planners balance science, aesthetics and community interests in the planning of healthy urban, rural and regional communities and environments. They work with community members, developers and elected officials to create places that optimize the use or preservation of society's environmental, economic, social, cultural aesthetic, and infrastructure assets.
---
Quick facts
4 year degree
Full or part-time program
You can enter this program directly from high school
You can begin this program off-campus
What you will learn
You will learn about the challenges of managing urbanization in a variety of contexts and about the latest innovations in planning policy and design. Some of the topics you'll study include: land-use planning that integrates modern technologies, active transportation and transportation infrastructure, climate change solutions, energy conservation, protecting water supplies, and caring for natural areas. You will learn about community engagement, policy analysis and government processes, economics, planning and development law, geomatics, and conflict resolution.
A first-year schedule sample
This degree program is flexible and offers you the opportunity to take courses in many different subject areas. Here's what a typical first-year schedule might look like:
Course
Description

Fall Term
ECON 111
Introductory Microeconomics
POLS 111
Democratic Citizenship in Canada

SOC 111

*
Foundations in Sociology Society Structure Process
ENG 113*
Literature and Composition Reading Narrative
ART 136*
Extended Media I Foundation

Winter Term
SOC 112*

Foundations in Sociology Social Construction of Everyday Life

MATH 121*
Mathematical Analysis for Business and Economics
GEOG 120*
Introduction to Global Environmental Systems
ENG 114*

Literature and Composition Reading Culture

CMPT 120*
Digital Document Processing
* These are elective courses. You will be able to choose from a variety of electives based on your interests.
The Course and Program Catalogue has the complete and official listing of required classes and their descriptions for this program.
SOC 204: Rural Sociology
Analysis of social change in rural areas with emphasis on links between the organization of resource-based industries and the social characteristics of rural communities. The focus is on contemporary rural development experiences in North America with comparison to selected additional international cases.
PLAN 341: Urban Planning
The course examines 21st century approaches and frameworks in urban planning, situating these briefly in the evolutionary context of planning movements from the late-19th and 20th centuries. Examples of topics engaged with include: zoning, pricing and urban form; infrastructure asset management planning; neighbourhood, street and public space (re-) design; planning for multiple transport modes; Indigeneity and interculturalism in planning and design; culture planning. The course combines experiential and class-based learning. Individual and group field-based projects form a significant part of the course assessment. A field trip is incorporated into the course.
PLAN 442: Regional Planning
Over the past century a regional approach to planning has shaped and informed the Canadian landscape as reflected in provincial programs directed at agricultural land protection, watershed conservation, and metropolitan growth strategies. This course examines the historical and present-day context for regional planning in Canada from its origins in agricultural assistance to its current manifestation in sustainable development and bioregionalism. Regional planning as a governance structure and institutional framework will be a common thread through the course. Emphasis will be placed on the interpretation and function of rural and urban landscapes from a regional perspective. Upon completion of this course students will have an appreciation for the dynamic forces shaping Canadian regions, awareness of regional governance structures, as well as an understanding of current trends in regional planning in Canada.
Hands-on experience
Students have the opportunity to participate in the PlLAN 413.0 Planning Practicum which is a non-credit course enabling RUP students to engage in an applied program of practical planning work under the supervision of a planner who is a member of the SPPI.
Unique opportunities
The RUP Program is accredited by the Saskatchewan Professional Planners Institute (SPPI) and the Canadian Institute of Planners and is one of only two professionally accredited undergraduate planning programs in western Canada.
Careers
Decisions about how communities grow are increasingly linked to public environmental consciousness, making planners one of the most active professional groups dealing with climate change, energy efficiency and air/water quality. 
Some career opportunities include:
City planner
Town planner
Planning consultant
Environmental planner
Land use planner
Long-range planner
Transportation planner
Community consultant
Parks planner
Planning analyst
Recreation planner
Regional planner
Heritage planner
Zoning and bylaws planner
Neighbourhood planner
Economic development planner
Crime Prevention Through Environmental Design and safety planner
Tuition estimates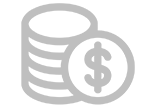 | | Canadian students | International students |
| --- | --- | --- |
| Tuition | $6,710 | $20,130 |
| Fees | $988 | $988 |
| Books | $1,500 | $1,500 |
| Total | $9,198 | $22,618 |
Tuition will vary depending on the type and number of classes you take in a year. This estimate reflects a typical amount you could expect to pay in your first year if you enroll in a full course load, the maximum number of courses allowed (2021-2022 Canadian dollar rates).
Fees are used to fund specific student benefits, including health, vision and dental coverage, a bus pass, recreational programs and fitness centre access.
The cost of books and supplies varies widely depending on the courses you choose. It is recommended that you budget between $1,500-$2,500 per year.
Program options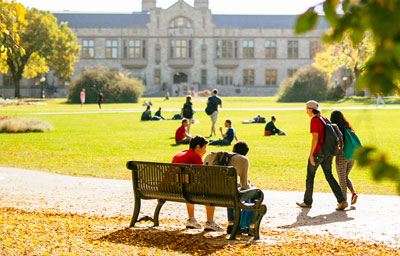 These Bachelor of Arts (B.A.) Regional and Urban Planning degrees are offered by the University of Saskatchewan's College of Arts and Science:
You should consult with an academic advisor in the college when you begin your studies to decide if you want a four-year or honours degree.
Admission requirements and deadlines
Deadlines

Start term
Application Deadline
International Deadline
Winter
January 2021
Dec 1, 2020
Documents due: Dec 15, 2020
Oct 1, 2020
Documents due: Oct 15, 2020
Spring
May 2021
Apr 1, 2021
Documents due: May 1, 2021
Feb 1, 2021
Documents due: Mar 1, 2021
Summer
July 2021
May 1, 2021
Documents due: Jun 1, 2021
Mar 1, 2021
Documents due: Apr 1, 2021
Fall
September 2021
Aug 15, 2021
Documents due: Aug 15, 2021
May 1, 2021
Documents due: Jun 1, 2021
Winter
January 2022
Dec 1, 2021
Documents due: Dec 15, 2021
Sep 1, 2021
Documents due: Oct 1, 2021
Ready to apply?
A non-refundable application fee of $90 CDN is required before your application will be processed.
Stay connected
Do you want us to send you important reminders, information about our programs or notifications about USask events?