About
Does life have meaning? What should we believe? What duties do we have to each other, to our society and to the environment? Philosophy addresses the fundamental questions in our lives and offers the chance to explore and debate these issues.
---
Quick facts
Three or four year degree

Full or part-time program
You can enter this program directly from high school
You can begin this program off-campus
What you will learn
You will discover that philosophy touches on almost every area of study, as all major developments in biology, economics, mathematics, physics and psychology started out as philosophical hypotheses. You will examine morality, the nature of the mind, and the structure of human thinking and you will engage in critical and creative thinking about fundamental questions, such as what is meant by a worthwhile life, what sense there is to the universe, what it means to be a good person, and what makes a just society.
A first-year schedule sample
This degree program is flexible and offers you the opportunity to take courses in many different subject areas. Here's what a typical first-year schedule might look like:
Course
Description

Fall Term
PHIL 120a
Knowledge, Mind, and Existence
HIST 195b
History Matters Indigenous Perspectives on Canadian History
CMPT 140c
Introduction to Creative Computing
PSY 121d
Social Clinical Cultural and Developmental Bases of Psychology
ENG 112d
Literature and Composition Reading Drama

Winter Term
PHIL 133a
Introduction to Ethics and Values
Languaged
Any introductory course in a Language other than English
GEOL 109d
The Earth and Life through Time
WGST 112d
Introduction to Womens and Gender Studies
POLS 112d
Justice and Injustice in Politics and Law
a Eligible course for the major
b One of the course options to complete the Indigenous Learning Requirement
c One of the course options to complete the Quantitative Reasoning Requirement
d One of the course options which may be used in the Breadth, Cognate, and/or Electives Requirements

The Course and Program Catalogue has the complete and official listing of required classes and their descriptions for this program.
PHIL 224.3 Philosophy of Sexuality
What counts as sex? Does being in a sexual relationship with one person restrict our interactions with others? Is it ever okay to objectify someone? Should society endorse certain kinds of sexual relationship and not others? The focus is on philosophical perspectives on sex, sexuality, gender, and erotic love as we consider questions such as the nature of sex, perversion, masturbation, orientation and identity, homosexuality, objectification, pornography, prostitution, and other moral and political issues regarding sexuality.
PHIL 337.3 Philosophy of Law
A critical examination of attempts to provide theories of the nature of law. This course will examine the debate between legal positivists and natural law theorists, as well as the reaction to this debate (e.g. Dworkin, legal realists, critical legal theorists, and feminists).
PHIL 485.3 Topics in Philosophy of Mind
Advanced Topics in the Philosophy of Mind: topic will vary from year to year, and will include issues such as meaning and mental representation, intentionality, phenomenal consciousness and qualia, folk psychology and propositional attitudes, supervenience and reduction, mental imagery, other minds and personal identity.
Why Philosophy?
Have you ever thought to yourself "that can't be right, but how can I prove it?" Philosophy builds on human curiosity and our need to understand and question the world, ourselves, and how we should interact. It is an essentially critical subject, which requires a readiness to consider both sides of a question, and to test statements by raising possible objections from many points of view. A student in philosophy learns to make careful distinctions, to see logical relationships, and to argue rationally. These skills are useful in all fields of study and in both personal and social endeavours.
What Philosophy?
Any student qualified for admission to the University is eligible to take the Introduction to Philosophy (110, 115, 120, 133) and Critical Thinking (140) courses. Second year courses normally require only the completion of one year in university as a prerequisite. Since philosophy is the ground of just about every other field of study, you can find philosophy courses about the nature of reality, how we know things, the structure of reasoning, what we owe to other people, how the mind works, what is a just society, is there meaning to life or death, what counts as sex–and many more.
Who is in Philosophy?
The philosophy department is a very active one. In addition to their teaching, faculty are engaged in research in fields such as aesthetics, ethics, selfhood, language, mathematics, feminism, sport, scientific reasoning, sexuality, existentialism, pragmatism, and the nature of consciousness. Undergraduate students meet regularly in the Philosophy Club (course union) for friendly philosophical disagreement and sometimes go to philosophy conferences elsewhere. The department has a regular colloquium and regular visiting speakers from other universities. Philosophy in the Community is a monthly public discussion that takes place off campus and any undergraduate or graduate student is welcome to attend.
Careers
Philosophy is an especially beneficial area of study for students who want to do any kind of work that requires good language and reasoning skills, including the ability to formulate good arguments and to critically appraise statements and problems. Philosophy students often go into law, but they are also successful in any field that needs clear thinking and good communication. Journalism and media, business, and education are also common career paths. Many institutions also require individuals with expertise in ethical reasoning, and many students will find that taking a double honours degree or minor in philosophy alongside an allied field will enhance their performance in that other field. Students in philosophy also tend to score very highly in post-graduate admissions tests.
Some career opportunities include:
Law
Government and Public Policy
Journalism and Media
Education
Non-Governmental Organisations
Entrepreneurship
Computer Science and Artificial Intelligence
Comedy and Entertainment
Ethics Consultant (in government, health, business, media, sport)
Tuition estimates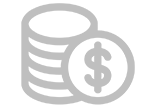 | | Canadian students | International students |
| --- | --- | --- |
| Tuition | $7,257 | $30,480 |
| Student fees | $1,089 | $1,089 |
| Books | $1,500 | $1,500 |
| Total | $9,846 | $33,069 |
Tuition will vary depending on the type and number of classes you take in a year. This estimate reflects a typical amount you could expect to pay in your first year if you enroll in a full course load, the maximum number of courses allowed (2023-2024 Canadian dollar rates).
Student fees are used to fund specific student benefits, including health, vision and dental coverage, a bus pass, recreational programs and fitness centre access.
The cost of books and supplies varies widely depending on the courses you choose. It is recommended that you budget between $1,500-$2,500 per year.
Program options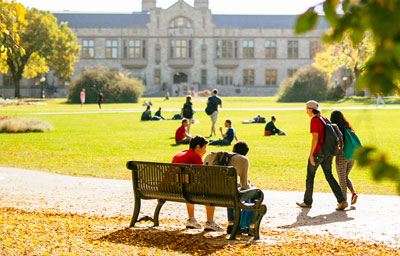 These Bachelor of Arts (B.A) Philosophy degrees are offered by the University of Saskatchewan's College of Arts and Science:
You should consult with an academic advisor in the college when you begin your studies to decide if you want a four-year, three-year or honours degree.
Admission requirements and deadlines
Deadlines

Start term
Application Deadline
International Deadline
Winter
January 2024
Dec 1, 2023
Documents due: Dec 15, 2023
Sep 1, 2023
Documents due: Oct 1, 2023
Spring
May 2024
Apr 1, 2024
Documents due: May 1, 2024
Feb 1, 2024
Documents due: Mar 1, 2024
Summer
July 2024
May 1, 2024
Documents due: Jun 1, 2024
Mar 1, 2024
Documents due: Apr 1, 2024
Fall
September 2024
Aug 15, 2024
Documents due: Aug 15, 2024
May 1, 2024
Documents due: Jun 1, 2024
Winter
January 2025
Dec 1, 2024
Documents due: Dec 15, 2024
Sep 1, 2024
Documents due: Oct 1, 2024
Ready to apply?
A non-refundable application fee of $90 CAD is required before your application will be processed.
Stay connected
Do you want us to send you important reminders, information about our programs or notifications about USask events?