About
Does life have meaning? What should we believe? What duties do we have to each other, to our society and to the environment? Philosophy addresses the fundamental questions in our lives and offers the chance to explore and debate these issues.
---
Quick facts
Three or four year degree

Full or part-time program
You can enter this program directly from high school
You can begin this program off-campus
What you will learn
You will discover that philosophy touches on almost every area of study, as all major developments in biology, economics, mathematics, physics and psychology started out as philosophical hypotheses. You will examine morality, the nature of the mind, and the structure of human thinking (logic, decision theory, theory of knowledge) and you will engage in critical and creative thinking about fundamental questions, such as what is meant by a worthwhile life, what sense there is to the universe and what makes a just society.
A first-year schedule sample
This degree program is flexible and offers you the opportunity to take courses in many different subject areas. Here's what a typical first-year schedule might look like:
Course
Description

Fall Term
PHIL 110
Introduction to Philosophy
PHIL 140
Critical Thinking
LIT 100
Masterpieces of European Literature in English Translation
PSY 121
Social Clinical Cultural and Developmental Bases of Psychology
SOC 111
Foundations in Sociology Society Structure Process

Winter Term
PHIL 110 
Introduction to Philosophy
LIT 100
Masterpieces of European Literature in English Translation
GEOL 109
The Earth and Life through Time
WGST 112
Introduction to Womens and Gender Studies
POLS 112
Political Ideas and Change in Global Era
* These are elective courses. You will be able to choose from a variety of electives based on your interests.
The Course and Program Catalogue has the complete and official listing of required classes and their descriptions for this program.
PHIL 206: Early Modern Philosophy
An examination of key authors and texts from Descartes to Hume. Early modern philosophy covers one of the central historical periods of philosophy and saw the emergence of science and development of modern theories of mind and knowledge. This course covers rationalist and empiricist explanations of reality, knowledge, consciousness, and the origin of ideas, as well as the challenges of and responses to skepticism.
PHIL 333: Metaethics
Concerned with topics such as the cognitive status of judgements about what is right and good, about the grounds of ethical judgement and the logic of ethical argument, and about the role of rules and principles in ethical dispute.
PHIL 455: Philosophy of Social Science
Examines current conceptual, ontological, epistemological, and methodological issues in philosophy of social science; generalization and prediction in the social sciences, reasons vs. causes, interpretation and meaning of social phenomena, intentionality, explanation of action, reductionism, supervenience, individualism vs. holism, objectivity, realism, constructivism, relativism, facts vs. values, feminism, postmodernism, sociology of knowledge.
Study abroad
You can take advantage of our unique study abroad opportunities.
Faculty
The Philosophy faculty is a diverse group engaged in a variety of research projects, thereby making for a stimulating atmosphere. This is further enhanced by the activities of the Philosophy Club and by various events – such as conferences and guest speakers.
Small class size
Most intermediate and senior classes are small enough that you will have ample opportunity for lively discussions and one-on-one contact with the professors.
Careers
Philosophy is an especially beneficial area of study for students considering law, journalism, medicine, politics, theology or any other career that involves critical thinking, writing and skills related to communications or problem solving.
Some career opportunities include:
Archivist
Biographer
Conservator
Exhibit designer
Fundraiser
Historian
Lawyer
Politician
Special librarian
Research assistant
Writer
Tuition estimates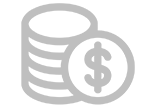 | | Canadian students | International students |
| --- | --- | --- |
| Tuition | $6,103 | $15,867 |
| Fees | $835 | $835 |
| Books | $1,500 | $1,500 |
| Total | $8,438 | $18,202 |
Tuition will vary depending on the type and number of classes you take in a year. This estimate reflects a typical amount you could expect to pay in your first year if you enroll in a full course load (the maximum number of courses allowed).
Fees are used to fund specific student benefits, including health, vision and dental coverage, a bus pass, recreational programs and fitness centre access.
The cost of books and supplies varies widely depending on the courses you choose. It is recommended that you budget between $1,000-$2,000 per year.
Program options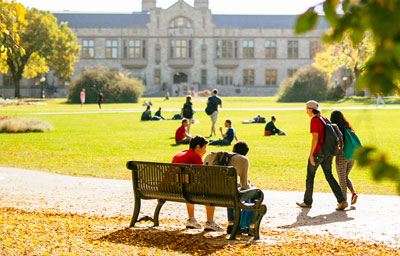 These Bachelor of Arts (B.A) Philosophy degrees are offered by the University of Saskatchewan's College of Arts and Science:
Bachelor of Arts Four-year
Bachelor of Arts Three-year
Bachelor of Arts or Honours
Bachelor of Arts Double Honours 
You should consult with an academic advisor in the college when you begin your studies to decide if you want a four-year, three-year or honours degree.
Admission requirements and deadlines
Deadlines

Start term
Application Deadline
International Deadline
Winter
January 2018
Dec 1, 2017
Documents due: Dec 15, 2017
Sep 1, 2017
Documents due: Oct 1, 2017
Spring
May 2018
Apr 1, 2018
Documents due: May 1, 2018
Feb 1, 2018
Documents due: Mar 1, 2018
Summer
July 2018
May 1, 2018
Documents due: Jun 1, 2018
Mar 1, 2018
Documents due: Apr 1, 2018
Fall
September 2018
May 1, 2018
Documents due: Jun 1, 2018
May 1, 2018
Documents due: Jun 1, 2018
Ready to apply?
A non-refundable application fee of $90 CDN is required before your application will be processed.
Stay connected
Do you want us to send you important reminders, information about our programs or notifications about uSask events?