About
This program allows you to earn a Certificate of Proficiency, a qualification that recognizes a focus of philosophical study of values in moral, social and legal contexts. You will gain knowledge of ethical theories which have been influential in shaping our thinking about rights, citizenship, democracy, virtue and our obligations to others.
---
Quick facts
Two year degree
Full or part-time program
You can enter this program directly from high school
You can begin this program off-campus
The two year Certificate in Ethics, Justice and Law is offered by the University of Saskatchewan's College of Arts and Science. You may earn the certificate on its own, concurrently with a degree, or after having already received a degree from here or another institution.
What you will learn
You will develop rigorous, critical thinking about practical issues in ethics, justice and the law. You will explore the fundamentals of ethical theory and its relevance to contemporary issues and debates such as ethics in technology, scientific research and business and morality issues such as animal rights, abortion and human sexuality.
15 credit units of university-level courses: 
PHIL 233: Ethical Theory
Plus four Philosophy course electives from a defined list 
The Course and Program Catalogue has the complete and official listing of required classes and their descriptions for this program.
PHIL 231: Moral Problems
This course examines a variety of moral issues, such as human sexuality, abortion, euthanasia, war and revolution, environmental ethics and animal rights, and prejudice and discrimination.
PHIL 234: Biomedical Ethics
An examination of contemporary biomedical ethical issues such as the definition of a person, determination of life and death, euthanasia, abortion, prenatal diagnosis and intervention, problems in the physician-patient relationship, reproductive technologies, genetic engineering and accessibility to health care.
PHIL 262: Social and Political Philosophy
An examination of philosophical theories of political organization. Issues such as justice and power, rights, freedom and the public good will be discussed.
The certificate provides students who do not wish to get a degree in philosophy, but nonetheless wish to make a substantive commitment to its study, with a path to completion of concentrated study in value theory. It also enables students with a strong interest in philosophy but who want to pursue degrees in fields such as Law, Medicine, Business, Education or Journalism to receive a formal acknowledgement of their success in this widely acknowledged and accepted area of study.
Careers
Some career opportunities include:
Law
Public policy
Business administration
Other fields involving social policy issues.
Tuition estimates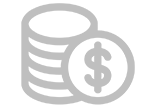 | | Canadian students | International students |
| --- | --- | --- |
| Tuition | $592.20 per class | $1,539.72 per class |
| Fees | $835 per year | $835 per year |
Tuition will vary depending on the type and number of classes you take in a year. This estimate reflects a typical amount you could expect to pay per class.
Fees are used to fund specific student benefits, including health, vision and dental coverage, a bus pass, recreational programs and fitness centre access. This estimate reflects the price you would pay if you are a full-time student.
The cost of books and supplies varies widely depending on the courses you choose. It is recommended that you budget between $1,000-$2,000 for this program.
Admission requirements and deadlines
Deadlines

Start term
Application Deadline
International Deadline
Winter
January 2018
Dec 1, 2017
Documents due: Dec 15, 2017
Sep 1, 2017
Documents due: Oct 1, 2017
Spring
May 2018
Apr 1, 2018
Documents due: May 1, 2018
Feb 1, 2018
Documents due: Mar 1, 2018
Summer
July 2018
May 1, 2018
Documents due: Jun 1, 2018
Mar 1, 2018
Documents due: Apr 1, 2018
Fall
September 2018
May 1, 2018
Documents due: Jun 1, 2018
Apr 1, 2018
Documents due: May 1, 2018
Ready to apply?
A non-refundable application fee of $90 CDN is required before your application will be processed.