About
Our Juris Doctor (JD) degree program provides the opportunity to pursue your legal education in a collegial and student-centered environment.
---
Quick facts
Three year degree
Full or part-time program
You cannot begin this program directly from high school
Program options

While you complete your Juris Doctor degree, you can also enhance your experience with the following options:
The Course and Program Catalogue has the complete and official listing of required classes and their descriptions for this program.
Why study here
In addition to our unique program options we have many other reasons for studying here: 
Careers
A Juris Doctor (JD) can take you almost anywhere. Of course, there is the traditional route of joining a legal practice, but in today's diverse and fast-paced job market, there are a multitude of less conventional options available to you as well.
PRACTISE LAW IN:
Private law firms
Government
Legal aid clinics
Corporations
PURSUE OTHER ROLES FIELDS SUCH AS:
Policy advising
International relations
Real estate
Counselling
Mediation and arbitration
Journalism
Career support
The career office provides a variety of services and hosts a myriad of events to ensure you find the career that is right for you. These include on-campus interviews (OCIs) with some out-of-province law firms (specifically for recruiting first-year and second-year summer positions) and professional development seminars to enhance your professional skills and assist you in your career planning.
Tuition estimates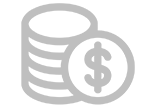 | | Canadian students | International students |
| --- | --- | --- |
| Tuition | $14,064 | $38,395 |
| Fees | $947 | $947 |
| Books | $1,500 | $1,500 |
| Total | $16,511 | $40,842 |
Tuition will vary depending  on the type and number of classes you take in a year. This estimate reflects a typical amount you could expect to pay in your first year if you enroll in a full course load, the maximum number of courses allowed (2019-2020 Canadian dollar rates).
Fees are used to fund specific student benefits, including health, vision and dental coverage, a bus pass, recreational programs and fitness centre access.
The cost of books and supplies varies widely depending on the courses you choose. It is recommended that you budget between $1,000-$2,000 per year.
Preparing for Law
High school 
There are no specific high school requirements for the Juris Doctor program. If you haven't yet completed university-level course work you can view the admission requirements of programs you are interested in pursuing for your required two years of university studies you need before applying to Law.
University 
You need two full years of academic work at a recognized university or equivalent. There are no recommended pre-law programs or classes, we accept students from all accredited programs. Read through the Admission Requirements below to see what is needed to be considered for admission.

Because the number of applicants far exceeds the number of available places, the College strongly recommends that prospective applicants consider working towards an undergraduate degree by choosing courses that meet the requirements of the degree. This will ensure alternate choices if Law is no longer an option. 
Admission requirements and deadlines
Applications open November 1, 2019
Deadline to apply is February 1, 2020
Requirements
The minimum requirement to enter our JD program is:
Two full years (60 credit units) of academic work at a recognized university or equivalent. There are no recommended pre-law programs or classes, we accept students from all accredited programs.

Law School Admission Test (

LSAT) score
Personal statement (max. 500 words)
Categories of Applicants
In selecting applicants for the first-year class, the College of Law considers it important for the student body to reflect a variety of backgrounds and experiences.
Apply as a regular applicant if you meet the entrance requirements and do not meet criteria for special or Aboriginal applicants.
Reference letters for regular applicants are not required and will not be looked at if submitted.
The College of Law recognizes exclusive reliance on the standard criteria for admission would unfairly prejudice the prospects of applicants whose academic record, for reasons beyond their control, does not reflect their ability to successfully pursue the study of law. Accordingly, special consideration will be given to applicants with educational disadvantages. Examples of such disadvantages include:
First language other than English
Barriers resulting from ethnic or racial background
Employment or domestic obligations preventing earlier application
Learning disability or physical impairment that hinders access to, or effective use of, educational opportunities
Significant interruption of post-secondary education
Consideration for admission of special applicants
Special applicants will be admitted based on the Admission Committee's assessment of their ability to cope successfully with the requirements of the Juris Doctor (JD) degree program. Special applicants' LSAT scores will usually be given significant weight. There is no formal quota for special applicants, but the number of special applicants is necessarily limited.
Additional documentation
Applicants seeking special consideration must complete all steps in the regular application procedure and provide additional documentation that includes:
a statement identifying and explaining the nature of their educational disadvantage or interruption of studies
any relevant supporting documentation, such as medical reports
details of any relevant occupational experience or community involvement
two to three supporting letters of reference from people (non-family members) who can comment on the applicant's aptitude and potential for law studies

TOEFL Score (ESL applicants only)
The Admissions Committee for the Juris Doctor (JD) degree program may consider Aboriginal ancestry (First Nation, Métis or Inuit) as a positive factor when assessing applicants for admission, pursuant to an exemption granted by the Saskatchewan Human Rights Commission and as  a 'reasonable and justifiable measure' under section 48 of The Saskatchewan Human Rights Code. As a result, we have established a category for Aboriginal applicants.
Applicants of Aboriginal ancestry should apply in the Aboriginal category, not the special category. There is no quota for Aboriginal applicants. In 2019-20, 23 applicants received offers in the Aboriginal category and 16 registered in first-year law at the college.
Additional documentation required
Besides submitting the required information to the Native Law Centre, applicants must complete all steps in the regular application procedure and provide additional documentation including:
two to three supporting letters of reference from persons unrelated to the applicant who could comment on the applicant's aptitude and potential for law studies
evidence of Aboriginal ancestry
Native Law Centre Summer Program
All Aboriginal applicants are strongly encouraged to enroll in the Native Law Centre Summer Program. While some students will be required to complete the program as a condition of their admission to the College of Law, all Aboriginal students, conditionally or unconditionally accepted to law school, will benefit immensely from the program's focus on legal reading, legal writing, and legal analysis skill building.
The Native Law Centre Summer Program is offered during the summer months at the Native Law Centre, and is open to Aboriginal students from across Canada. Program completion is considered a special supplementary predictor of success in law school by the Admissions Committee. Successful completion also gives students credit for the first-year property law course at the College of Law.
Other types of applicants
Admission decisions
Available spots
We typically see between 900 and 1250 applicants for the 126 available spots.
Entry statistics
In 2019-2020, regular category had average LSAT score of 158 and average of 78-79%.
Selection criteria

Admission to the College of Law is at the discretion of the Admissions Committee. In exercising its discretion, the committee considers factors including:
Academic record and LSAT score
Your best two-year average and the highest current LSAT score are considered. The best two years do not have to be consecutive, but you do need at least 24 credits in each of these years during the Fall and Winter sessions. Spring and Summer classes are not counted when calculating your best two-year average. A cumulative average will be used for applicants who do not have full years of study as described above.

Category of applicant
(see above)

Residence or Saskatchewan connection
The committee gives a slight preference to applicants with a Saskatchewan connection or residents of the Yukon, Northwest and Nunavut Territories, Prince Edward Island and Newfoundland and Labrador (these being provinces or territories with no law college).

For applicants with a Saskatchewan connection, indicate on your application if your siblings are currently attending the U of S, or if your parents, siblings or grandparents have attended the U of S College of Law. Indicate if you are a former resident of Saskatchewan and if you attended elementary and/or high school in Saskatchewan. If you consider that you have another type of connection with Saskatchewan, for example, a spouse currently attending the U of S, indicate this on the application form. If there is insufficient space on the application form, provide further details in your personal statement.
College info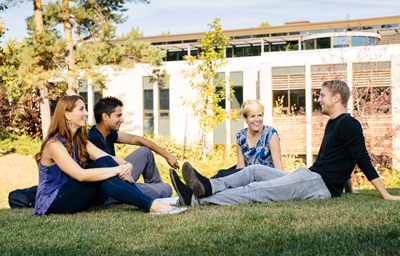 The Juris Doctor degree is a three year program offered by the University of Saskatchewan's College of Law. 
Established in 1912, the College of Law is the oldest law school in Western Canada, exemplifying a tradition of excellence in teaching, research and innovation.
With a strong history in Indigenous legal education, developing strength in dispute resolution and access to justice, and leading and emerging scholars in the fields of constitutional law, health law, criminal law and commercial law, the college also offers a highly-regarded mooting program, joint degree programs and global exchange opportunities.
---
Related programs
If you are looking for graduate level programs (Master's and PhDs,) please consult our graduate students' website.