About
Examine the English literature of the world from a variety of critical standpoints. Research the interactions of literary, political, economic, and intellectual culture. Gain a broader understanding of writing. Write poetry, fiction, and drama. Edit literary works and journals. Explore timely and important issues through different media platforms. Learn to communicate effectively. Analyze dramatic productions at Greystone and Saskatoon professional theatres. Pursue an internship with local businesses and community organizations. Read, think, and write creatively.
---
Quick facts
Three or four year degree
Full or part-time program
You can enter this program directly from high school
You can begin this program off-campus
What you will learn
We speak it, read it, and write it every day. Yet many do not understand how truly empowering an education in English can be. Through examining English literature from various critical standpoints, our students not only imagine other worlds and forms of human experience, but also learn how to become better readers, editors, and writers.
The ability to communicate and express oneself effectively is something highly sought after by today's employers. Schools, businesses, industries, and governments are increasingly recruiting graduates with superior communication skills, and the Department of English plays an important role in preparing students to succeed in a variety of professional careers. Since most jobs have a significant communications component, English courses also complement specializations or further studies in subjects such as law, medicine, engineering, education, business, journalism, publishing, and library studies.
Skills Gained:
Communication skills, written and oral
Critical thinking, problem solving
Textual analysis and attention to detail
Honesty, integrity, and ethical standards
Global perspectives and cultural awareness
Research methods with interdisciplinary application
Organization and goal-oriented planning
Personal management and motivational skills
Team work and consensus building
A first-year schedule sample
This degree program is flexible and offers you the opportunity to take courses in many different subject areas. Here's what a typical first-year schedule might look like:
Course
Description

Fall Term
ENG 112a
Literature and Composition 

Reading Drama

MATH 101b
Quantitative Reasoning
ANTH 111c
One World Many Peoples Introduction to Cultural Anthropology
HIST 115c
History Matters Ideas and Culture
LING 110c

Introduction to Grammar


Winter Term
ENG 113a
Literature and Composition 

Reading Narrative

LING 111c
Rebellion in Masterpieces of European Languages in English Translation
ART 110c
Art Today Ideas and Practices
ASTR 102
Introduction to Galaxies and Cosmology
PHIL 121c
Introduction to World Philosophies
a Required or eligible course for the major
b One of the course options to complete the Quantitative Reasoning Requirement
c One of the course options which may be used in the Breadth, Cognate, and/or Electives Requirements

The Course and Program Catalogue has the complete and official listing of required classes and their descriptions for this program.
ENG 120: Introduction to Creative Writing
This course introduces students to strategies for writing original fiction, poetry, and creative non-fiction. The course will include both lectures and writing workshops in which students critique original writing by class members. Visiting authors may be invited into the classroom, and students will be encouraged to attend literary events in the community. By the end of the course, students will have a portfolio of polished writing in three genres.
ENG 226: Fantasy and Speculative Fiction
Examines literary genres that explore alternative worlds, experiment with the bounds of the real, and challenge the norms of reading. The course moves from precursors in legend, folktale, and romance, to Victorian fantasy, science fiction, utopian and dystopian fiction, and late 20th-Century feminist revisionary narratives.
ENG 307: Digital Literature and New Media
An introduction to digital narrative, poetry, and media theory. This course investigates the ways in which text, language, and writing have been used in creative and experimental digital media, including artworks and installations, e-literature and e-poetry, video games, websites, and so on. Students will read a variety of digital works alongside critical readings in new media theory and practice.
ENG 338: Contemporary North American Aboriginal Literatures
A survey of Indigenous literature from 1968 to the present, examining the explosion of Indigenous writing in the United States and in Canada during that period. Drawing on a range of genres, we will investigate the causes of this literary "renaissance" and the literary forms that have emerged from it.
One of the largest departments on campus, the Department of English is dynamic, socially engaged, and multi-faceted. Our classes engage with literature from varied eras, genres, and media, whether manuscripts and books, films and poems, or online texts and graphic novels.
We are known for our award-winning teaching and our strong research and publishing record. We encourage undergraduate research in our courses, through opportunities for paid assistantships, and by  mentoring students' academic publications and creative writing.
Our Indigenous literature courses allow students to explore Canada's first literary and storytelling traditions, while our new media courses provide students with an introduction to twenty-first century digital literatures.
Senior students can investigate one of the vast options of an English grad by attending our career workshops and by participating in the Career Internship Seminar (English 496.3). Current placements allow students to work with organizations such as Sage Hill Writing Experience, PAVED Arts, and the Saskatchewan Literacy Network, among others!
Careers
Website designer
Business administrator
Public Relations specialist
Print journalist
TV or radio broadcaster
Editor or publisher
Speech writer
Technical writer
English teacher
Literacy program administrator
Communications consultant
Advertising executive
Public servant
Librarian
Tuition estimates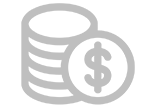 | | Canadian students | International students |
| --- | --- | --- |
| Tuition | $7,257 | $30,480 |
| Student fees | $1,089 | $1,089 |
| Books | $1,500 | $1,500 |
| Total | $9,846 | $33,069 |
Tuition will vary depending on the type and number of classes you take in a year. This estimate reflects a typical amount you could expect to pay in your first year if you enroll in a full course load, the maximum number of courses allowed (2023-2024 Canadian dollar rates).
Student fees are used to fund specific student benefits, including health, vision and dental coverage, a bus pass, recreational programs and fitness centre access.
The cost of books and supplies varies widely depending on the courses you choose. It is recommended that you budget between $1,500-$2,500 per year.
Program options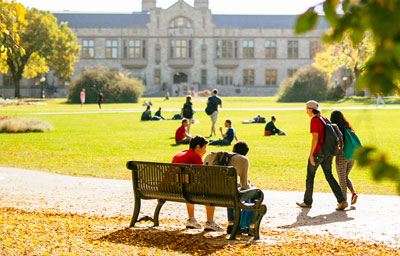 These Bachelor of Arts (B.A.) English degrees are offered by the University of Saskatchewan's College of Arts and Science:
You should consult with an academic advisor in the college when you begin your studies to decide if you want a four-year, three-year or honours degree.
Admission requirements and deadlines
Deadlines

Start term
Application Deadline
International Deadline
Winter
January 2024
Dec 1, 2023
Documents due: Dec 15, 2023
Sep 1, 2023
Documents due: Oct 1, 2023
Spring
May 2024
Apr 1, 2024
Documents due: May 1, 2024
Feb 1, 2024
Documents due: Mar 1, 2024
Summer
July 2024
May 1, 2024
Documents due: Jun 1, 2024
Mar 1, 2024
Documents due: Apr 1, 2024
Fall
September 2024
Aug 15, 2024
Documents due: Aug 15, 2024
May 1, 2024
Documents due: Jun 1, 2024
Winter
January 2025
Dec 1, 2024
Documents due: Dec 15, 2024
Sep 1, 2024
Documents due: Oct 1, 2024
Ready to apply?
A non-refundable application fee of $90 CAD is required before your application will be processed.
Stay connected
Do you want us to send you important reminders, information about our programs or notifications about USask events?