About
Discover some of the roots of the modern world by examining the development of culture and thought from Graeco-Roman antiquity through the Middle Ages and into the Renaissance. Explore, understand and appreciate ancient languages and the literature, art, ideas, and historical movements that informed Western civilizations.
---
Quick facts
Four-year degree
Full- or part-time program
You can enter this program directly from high school
You can begin this program off-campus
What you will learn
You will examine the development of European cultures and societies between 700 B.C. and A.D. 1600. An understanding of these societies requires the integration of three dimensions: the historical (including archaeology and the history of society and politics); the intellectual (including philosophy, science, and religion); and the cultural (including languages, arts, drama, literature, and architecture). You will apply this understanding to a particular discipline and period of cultural tradition.
A first-year schedule sample
This degree program is flexible and offers you the opportunity to take courses in many different subject areas. Here's what a typical first-year schedule might look like:
Course
Description

Fall Term
CMRS 110a
The Graeco Roman Tradition Evolution and Reception
LATN 112a
Latin for Beginners I
ENG 113b
Literature and Composition Reading Narrative
HIST 195c
History Matters Indigenous Perspectives on Canadian History
MATH 101d
Quantitative Reasoning

Winter Term
CMRS 111a
Medieval and Renaissance Civilization
LATN 113a
Latin for Beginners II
CLAS 111a
Roman Civilization
ARCH 112e
The Human Journey Introduction to Archaeology and Biological Anthropology
GEOL 109e
The Earth and Life through Time
a Required or eligible course for the major
b One of the course options to complete the English Language Writing Requirement
c One of the course options to complete the Indigenous Learning Requirement
d One of the course options to complete the Quantitative Reasoning Requirement
e One of the course options which may be used in the Breadth, Cognate, and/or Electives Requirements

The Course and Program Catalogue has the complete and official listing of required classes and their descriptions for this program.
CLAS 242: Ancient Art and Architecture II: Graeco Roman World
A study of the Art and Architecture of the Graeco-Roman World (200 B.C. to A.D. 400), with focus on the Roman adaptation and transformation of Hellenistic Greek aesthetic practices and principles in the spheres of architecture, sculpture, interior decoration, and luxury crafts.
HIST 211: Martyrs, Mystics, and Madmen: Making the Medieval Saint
In the world of late antiquity, the veneration of saints became a focus of the religious and cultural life of Christian communities. But what is it to be a saint? Many were martyrs and miracle workers, but we also find holy madmen, transvestites, prostitutes. In this seminar we explore the diverse representations of sanctity in the hagiographical tradition of the Middle Ages, addressing both the literary and the historical questions raised therein. We ask how Christian communities in the later Roman Empire conceived of sanctity. We address questions of gender and empire, ritual and the body, memory and the use of the past. We explore the array of evidence for the cult of the saints—both literary and material—first in an attempt to understand the complex of practices and beliefs that accompany its emergence but also to recognize more broadly what this institution can tell us about the Mediterranean world of late antiquity and Medieval Europe.
CMRS 403: Analysis and Public Exhibition of Cultural Artifacts
Independent study of a particular cultural artifact or artifact type, culminating in the public presentation of an exhibit in the Museum of Antiquities. Includes practical experience as a volunteer in the Museum. Contact CMRS director for details.
Unique
The Classical, Medieval and Renaissance Studies program is unique to the University of Saskatchewan. No other program in North America approaches these three periods as a whole.
Program customization
The program's multi-disciplinary approach gives you the freedom to customize your degree, taking any number of courses from anthropology, archaeology, art, art history, drama, English, history, languages, music, philosophy, political studies and religious studies.
Learning environment
The diversity of disciplinary interests among the students and faculty has created a rich intellectual environment of discussion, exchange, and informal learning. The Classical, Medieval and Renaissance Studies community includes numerous internationally acclaimed scholars, a growing cohort of strong young academics, and uniformly excellent teachers. CMRS students are given opportunities to engage in original research and to make meaningful contributions to current scholarship.
Careers
Some career opportunities include:
Museum or gallery curator/director
Teacher/professor
Archivist
Historian
Prop designer
Antiquities dealer
Cultural interpreter
Foreign affairs/diplomat
Film researcher
Historical site guide
Librarian
Tuition estimates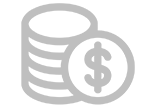 | | Canadian students | International students |
| --- | --- | --- |
| Tuition | $7,257 | $30,480 |
| Student fees | $1,089 | $1,089 |
| Books | $1,500 | $1,500 |
| Total | $9,846 | $33,069 |
Tuition will vary depending on the type and number of classes you take in a year. This estimate reflects a typical amount you could expect to pay in your first year if you enroll in a full course load, the maximum number of courses allowed (2023-2024 Canadian dollar rates).
Student fees are used to fund specific student benefits, including health, vision and dental coverage, a bus pass, recreational programs and fitness centre access.
The cost of books and supplies varies widely depending on the courses you choose. It is recommended that you budget between $1,500-$2,500 per year.
Program options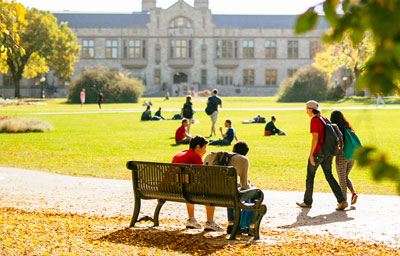 These Bachelor of Arts (B.A.) Classical, Medieval and Renaissance Studies degrees are offered by the University of Saskatchewan's College of Arts and Science:
You should consult with an academic advisor in the college when you begin your studies to decide if you want a four-year or honours degree.
Admission requirements and deadlines
Deadlines

Start term
Application Deadline
International Deadline
Winter
January 2024
Dec 1, 2023
Documents due: Dec 15, 2023
Sep 1, 2023
Documents due: Oct 1, 2023
Spring
May 2024
Apr 1, 2024
Documents due: May 1, 2024
Feb 1, 2024
Documents due: Mar 1, 2024
Summer
July 2024
May 1, 2024
Documents due: Jun 1, 2024
Mar 1, 2024
Documents due: Apr 1, 2024
Fall
September 2024
Aug 15, 2024
Documents due: Aug 15, 2024
May 1, 2024
Documents due: Jun 1, 2024
Winter
January 2025
Dec 1, 2024
Documents due: Dec 15, 2024
Sep 1, 2024
Documents due: Oct 1, 2024
Ready to apply?
A non-refundable application fee of $90 CAD is required before your application will be processed.
Stay connected
Do you want us to send you important reminders, information about our programs or notifications about USask events?