About
The Certificate of Proficiency in Classical and Medieval Latin cultivates the ability to translate and interpret Classical and Medieval Latin texts. It is designed to assist students who wish to incorporate classical and/or medieval Latin in their studies, or who are simply interested in developing a reading knowledge of Latin.
---
The Certificate in Classical and Medieval Latin is offered by the University of Saskatchewan's College of Arts and Science. You may earn the certificate on its own, concurrently with a degree, or after having already received a degree from here or another institution.
What you will learn
You will learn how to translate and interpret Classical and Medieval Latin texts. You will not only learn how to read Latin but will receive rigorous training in grammatical and stylistic analysis, as well as the broader tools employed in the philological study of texts including situating of texts in a wider historical, cultural, and literary context.
Complete the following 6 courses:
LATN 112.3: Latin for Beginners I
An introduction to the basics of Latin grammar, with particular attention to accidence.
LATN 113.3: Latin for Beginners II
An introduction to the main elements of basic Latin syntax.
LATN 202.3: Intermediate Latin I
Consolidation of basic Latin grammar and introduction to advanced Latin syntax. The readings of some of the less difficult ancient Latin texts.
LATN 203.3: Intermediate Latin II
Readings in continuous Latin prose texts. Introduction to Latin poetry and metrics. Latin prose composition.
LATN 400.3 Senior Latin (6 credit units - students must complete LATN 400 twice.)
Advanced study, in Latin, of particular authors, works, or genres, with emphasis on the precise translation and analysis (grammatical, metrical, stylistic, historical, and/or literary) of the assigned Latin texts. May be taken more than once for credit.
The Course and Program Catalogue has the complete and official listing of required classes and their descriptions for this program.
Because it's fun and rewarding!
It is thrilling to be able to read Cicero, Vergil, Ovid, Caesar and others in their original language--not to mention later works in Latin like the Vulgate Bible, the works of St. Augustine and the letters of Abelard and Heloise. Many musicians enjoy being able to understand the Latin songs they sing and play. 


Latin improves your English language skills.
As you study Latin you will learn a great deal about English vocabulary and grammar.


More than half of English vocabulary is derived from Latin. 
Understanding Latin will help you understand the Latin roots of English—and of Romance languages like French, Spanish and Italian as well. Improving your vocabulary improves your communication skills.


Grammar isn't just a set of rules—it is the backbone and building blocks of language.
Understanding grammar helps you understand how people express themselves. When you study the grammar of a foreign language, you get a better idea of how the speakers of that language think. And as a bonus, you will understand the grammar of your native language better, which can improve your writing.


Why is it important to be able to write and communicate well?
To quote Katie Robinson of the National Committee for Latin and Greek in the States: "Communication skills … have been shown to be the single most important factor to career success – no matter what job you choose."
("The Value of Latin: A Personal Perspective and Other Notes" [2009])
Latin improves your critical thinking skills.
When you read Latin, you concentrate not only on vocabulary, but on how words and phrases work in a sentence. This careful reading stimulates the development of analytical and critical thinking. For example, in the United States it has been proven repeatedly that students who take at least two years of high-school Latin increase their verbal SAT (Scholastic Assessment Test) scores on average by 100 points, while Latin students consistently out-perform students who study other foreign languages.


Latin can help you in your other classes.
The Latin curriculum informs almost every other Humanities-related discipline: English, History, Languages, Linguistics, Philosophy, Drama, Archeology, Art History, Music, Religious Studies, Women and Gender Studies, et cetera.


Latin is a strong foundation for a multitude of careers.
The benefits of Latin in preparing students for a future in the legal profession, the medical field, and in writing are well documented, but the skills fostered by the study of Latin can be applied to a wide range of university majors and subsequent careers.


Latin helps you appreciate life!
A classical education offers its students insights into the origin and significance of many of Western civilization's core cultural practices.  Suddenly, legal references, allusions in literature and in movies, and our own language, make much better sense.
Careers
The program is designed to be of particular use to students who wish to employ Latin in research — at either the undergraduate or graduate level — involving primary texts from the ancient, medieval, Renaissance, and early-modern periods, but it offers something for everyone.
The knowledge and skills fostered by the study of Latin have assisted students in obtaining graduate degrees in a number of areas (Classics, English, French, History, Linguistics, Medieval Studies, Philosophy) and provide a valuable asset to those seeking careers in fields such as:
law

education

museum and curatorial studies

digital humanities

administration

library and information science
More generally, the study of Latin is invaluable to anyone who will be employing written or spoken English as part of their profession.
Tuition estimates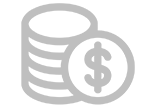 | | Canadian students | International students |
| --- | --- | --- |
| Tuition | $689.40 per 3 credit unit class | $2,481.84 per 3 credit unit class |
| Student fees | $1,050 per year | $1,050 per year |
Tuition will vary depending on the type and number of classes you take in a year. This estimate reflects a typical amount you could expect to pay per class (2022-2023 Canadian dollar rates).
Student fees are used to fund specific student benefits, including health, vision and dental coverage, a bus pass, recreational programs and fitness centre access. This estimate reflects the price you would pay if you are a full-time student.
The cost of books and supplies varies widely depending on the courses you choose. It is recommended that you budget between $1,500-$2,500 for this program.
Admission requirements and deadlines
Deadlines

Start term
Application Deadline
International Deadline
Winter
January 2023
Dec 1, 2022
Documents due: Dec 15, 2022
Sep 1, 2022
Documents due: Oct 1, 2022
Spring
May 2023
Apr 1, 2023
Documents due: May 1, 2023
Feb 1, 2023
Documents due: Mar 1, 2023
Summer
July 2023
May 1, 2023
Documents due: Jun 1, 2023
Mar 1, 2023
Documents due: Apr 1, 2023
Fall
September 2023
Aug 15, 2023
Documents due: Aug 15, 2023
May 1, 2023
Documents due: Jun 1, 2023
Winter
January 2024
Dec 1, 2023
Documents due: Dec 15, 2023
Sep 1, 2023
Documents due: Oct 1, 2023
Ready to apply?
If you are a current USask student, consult your academic advisor regarding enrolling in this program.
To apply to this program as a new student, please apply for admission to any undergraduate program in the College of Arts and Science and after you are admitted, declare your plans to the college.