About
Historians study how societies change over time and use past events to help understand modern concerns surrounding a wide array of topics including environmental crisis, colonialism, addiction, mental health, and changing gender roles.
---
Quick facts
Three or four year degree
Full or part-time program
You can enter this program directly from high school
You can begin this program off-campus
What you will learn
You will learn to use written texts, oral histories, primary documents, artifacts and material culture to understand topics ranging from Roman architecture to queer marriage, Renaissance magic to contemporary environmental conflicts, and from residential schools to drug wars.
A first-year schedule sample
This degree program is flexible and offers you the opportunity to take courses in many different subject areas. Here's what a typical first-year schedule might look like:
Course
Description

Fall Term
HIST 145a
History Matters War Violence and Politics
MATH 101b
Quantitative Reasoning
ANTH 111c
One World Many Peoples Introduction to Cultural Anthropology
CLAS 110c
History Matters: Gender, Sex, and Society
IS 110c
Global Issues

Winter Term
HIST 115a

History Matters Ideas and Culture

HIST 266a
History Wars Issues in Native Newcomer Relations
Languagec
Any introductory course in a Language other than English
ENG 113c
Literature and Composition Reading Narrative
POLS 111
Democratic Citizenship in Canada
a Required or eligible course for the major
b One of the course options to complete the Quantitative Reasoning Requirement
c One of the course options which may be used in the Breadth, Cognate, and/or Electives Requirements

The Course and Program Catalogue has the complete and official listing of required classes and their descriptions for this program.
HIST 208: The Roman Republic
This course examines the early history of ancient Rome and its domination of the ancient Mediterranean world, chronologically spanning the foundation of Rome in 753 BCE to the end of the Republic at the Battle of Actium in 30BCE. Two over arching questions will shape our investigation: what internal and external factors allowed Rome to extend its empire first over Italy and then over the Mediterranean basin? Why did the government of Rome by the SPQR - the senate and people of Rome – the system called the Republic- ultimately fail and fall to civil war and a monarchy established by Julius Caesar and his successors? Seeking answers to these questions will entail the exploration not only of events and actors in Roman history but the underlying political and social factors that shaped Rome: Rome's political system; its ideas about family; aristocratic competition; economy, agriculture and slavery; the roman army and society; the city of Rome and urban violence; the nature of roman imperialism.
HIST 331: Magic Science and Religion before the Scientific Revolution
Medieval magic was founded upon conventional scientific and religious presuppositions. It was also unconventional and illicit. Examines magical literature and traditions from third- to sixteenth-century Europe, the place of magic in early European history, and reflects on the theoretical issues surrounding the classification of magic.
HIST 388: Mass Killing and Genocide in the Twentieth Century
An examination of major mass killings in the twentieth century. The course analyzes the definitions and theories of mass killings, including genocide and ethnic cleansing. It also discusses how the international community can best detect and prevent a mass killing using such tools as international law and humanitarian intervention.
The University of Saskatchewan's History Department is one of the strongest in Canada and offers numerous summer research assistantships and study abroad opportunities.  We offer:
Hands-on learning
We offer a diverse range of experiential and community engaged learning opportunities and guided research in the City of Saskatoon with community partners.
Study abroad opportunities
Earn credits towards your degree while travelling within Canada or overseas in places like Paris, Rome or South Africa. 
Outstanding Faculty
Faculty and instructors are approachable, available for questions and concerns. Our faculty members have won a series of teaching awards for their innovative and enthusiastic approaches to teaching.
Small class sizes
The Department of History prides itself on our ability to offer small-scale discussion groups (tutorials) in our first-year classes, mid-sized second-year lecture classes, and small class sizes (seminars) in the third and fourth years of our program.
Research projects
Starting in first year, you can engage in original research projects in our one-of-a-kind History Matters course series.
Careers
Some career opportunities include:
Archivist
Biographer
Curator
Exhibit designer
Historian
Journalist
Heritage research assistant
Teacher
Researcher
Historical Consultant
Programs Manager
Lawyer
Tuition estimates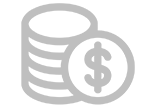 | | Canadian students | International students |
| --- | --- | --- |
| Tuition | $7,257 | $30,480 |
| Student fees | $1,089 | $1,089 |
| Books | $1,500 | $1,500 |
| Total | $9,846 | $33,069 |
Tuition will vary depending on the type and number of classes you take in a year. This estimate reflects a typical amount you could expect to pay in your first year if you enroll in a full course load, the maximum number of courses allowed (2023-2024 Canadian dollar rates).
Student fees are used to fund specific student benefits, including health, vision and dental coverage, a bus pass, recreational programs and fitness centre access.
The cost of books and supplies varies widely depending on the courses you choose. It is recommended that you budget between $1,500-$2,500 per year.
Program options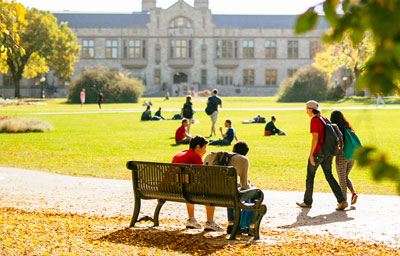 These Bachelor of Arts (B.A.) History degrees are offered by the University of Saskatchewan's College of Arts and Science:
You should consult with an academic advisor in the college when you begin your studies to decide if you want a four-year, three-year or honours degree.
Admission requirements and deadlines
Deadlines

Start term
Application Deadline
International Deadline
Winter
January 2024
Dec 1, 2023
Documents due: Dec 15, 2023
Sep 1, 2023
Documents due: Oct 1, 2023
Spring
May 2024
Apr 1, 2024
Documents due: May 1, 2024
Feb 1, 2024
Documents due: Mar 1, 2024
Summer
July 2024
May 1, 2024
Documents due: Jun 1, 2024
Mar 1, 2024
Documents due: Apr 1, 2024
Fall
September 2024
Aug 15, 2024
Documents due: Aug 15, 2024
May 1, 2024
Documents due: Jun 1, 2024
Winter
January 2025
Dec 1, 2024
Documents due: Dec 15, 2024
Sep 1, 2024
Documents due: Oct 1, 2024
Ready to apply?
A non-refundable application fee of $90 CAD is required before your application will be processed.
Stay connected
Do you want us to send you important reminders, information about our programs or notifications about USask events?