About
Over 80% of the world's population identifies as religious. Religious beliefs and practices shape the histories, cultures and perspectives of individuals and entire civilizations. In view of the role religion plays in shaping global citizens, religious literacy is of vital importance.
---
Quick facts
3 or 4 year degree
Full or part-time program
You can enter this program directly from high school
You can begin this program off-campus
What you will learn
You will learn about religious approaches to some of humanity's most timeless and urgent issues, such as the meaning of life and death, relationships, morality, gender and sexuality, ecology, social justice, war and peace. To understand how religions shape human experiences, societies and cultures you will study a range of world religions and religious experiences within cultural, historical, ideological, and current settings.
A first-year schedule sample
This degree program is flexible and offers you the opportunity to take courses in many different subject areas. Here's what a typical first-year schedule might look like:
Course
Description

Fall Term
RLST 112*
Western Religions in Society and Culture
RLST 111*
Asian Religions
PSY 121*
Social Clinical Cultural and Developmental Bases of Psychology
ARTH 120*
Art and Visual Culture I
HEB 114*
Introduction to Hebrew I

Winter Term
RLST 113*
Islamic Civilization and Culture
WGST 112*
Introduction to Womens and Gender Studies
SOC 112*
Foundations in Sociology Social Construction of Everyday Life
CMPT 120*
Digital Document Processing
ENG 114*
Literature and Composition Reading Culture
* These are elective courses. You will be able to choose from a variety of electives based on your interests.
The Course and Program Catalogue has the complete and official listing of required classes and their descriptions for this program.
RLST 241: Islam in the Modern World
The objective of the course is to acquaint student with issues that Muslim peoples face under the impact of colonization, technicalization and modernization, taking into consideration the global context of such a readjustment. This course will study Muslim societies in modern times to review their success and failure in restructuring their political, social and religious cultures in order to become integrated in the international order that is founded upon secularism and modernism. The course will evaluate the political goals of Muslim governments and whether these goals are harmonious with the developments of democratic institutions to further basic human rights. The course will attempt to answer the basic questions: What is happening to the Muslim community in the Modern age and how do Muslim intellectuals respond to the challenges posed by modernization and Westernization?


RLST 258: Religion and Culture in Bollywood Film
This course examines the extent to which the popular culture of India and of the Indian diaspora has been shaped by the films produced by the Bollywood film industry in Mumbai, India. Bollywood films are the most common form of entertainment for the masses in India as well as diasporic Indians in many parts of the world. Films of different genres and times will be seen, understood and critiqued for their significance. The genres include: religious; historical; 7 social; action, crime and suspense films; art ci nema; and diasporic films. Bollywood cinema will be examined as a form of entertainment, as a creator of national integration, as a moulder of popular culture, and as a form of ideological communication.


RLST 216: Religion and Politics on Film
This course offers 1) a basic introduction to cinematic depictions of the dynamics between political ideologies and certain religious movements that have engaged with such ideologies to inspire social and doctrinal reform; 2) a basic introduction to critical lenses from film theory that can be used to analyse the politics of representation at work in these filmic depictions of religio-political conflicts. The selected films also serve to illustrate religion's thoroughgoing enmeshment in broader political and cultural agendas within the public sphere: e.g., Religion and Imperialism, Religion and Economics, Religion and Globalisation, Religion and Post-Colonialism, Religion and Sexual Politics.


RLST 301: Apocalyptic Then and Now
This course investigates apocalyptic thought and literature in Judaism and Christianity. The primary focus is the religious perspectives and social functions of apocalyptic, with a brief discussion of contemporary Muslim apocalyptic. It will also survey the appropriation of apocalyptic themes throughout history in millenarian movements and in artistic forms such as art, fiction, and film, with special attention to apocalyptic in contemporary culture.
Faculty
You will benefit from the diversity within our department, which features a group of scholars trained in the relevant languages, histories, philosophies and social sciences. Specialists in Asian and Western religions and cultures provide diverse perspectives on systems of faith and religious practice throughout the world.
Hands-on learning
Alternate methods of learning such as visits from guest lecturers, community service learning, and site visits to local religious institutions are featured to encourage students to explore the religious diversity within our local community.
Study abroad
You can take advantage of our unique study abroad opportunities and immerse yourself in the cultures you are studying.
Careers
Some career opportunities include:
Teacher
Journalist
Political consultant
Social service worker
Humanitarian aid worker
Religious minister
Community program manager
Foreign services worker
Cultural affairs officer
University Professor
Academic editor
Diplomat
Jobs in immigration and public policy
Tuition estimates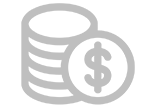 | | Canadian students | International students |
| --- | --- | --- |
| Tuition | $6,608 | $18,040 |
| Fees | $947 | $947 |
| Books | $1,500 | $1,500 |
| Total | $9,055 | $20,487 |
Tuition will vary depending on the type and number of classes you take in a year. This estimate reflects a typical amount you could expect to pay in your first year if you enroll in a full course load, the maximum number of courses allowed (2019-2020 Canadian dollar rates).
Fees are used to fund specific student benefits, including health, vision and dental coverage, a bus pass, recreational programs and fitness centre access.
The cost of books and supplies varies widely depending on the courses you choose. It is recommended that you budget between $1,000-$2,000 per year.
Program options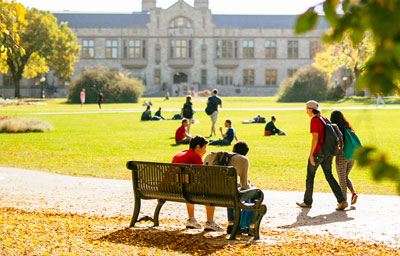 These Bachelor of Arts (B.A.) Religion and Culture degrees are offered by the University of Saskatchewan's College of Arts and Science:
Bachelor of Arts Four-year
Bachelor of Arts Three-year
Bachelor of Arts or Honours
Bachelor of Arts Double Honours
You should consult with an academic advisor in the college when you begin your studies to decide if you want a four-year, three-year or honours degree.
Admission requirements and deadlines
Deadlines

Start term
Application Deadline
International Deadline
Winter
January 2019
Dec 1, 2018
Documents due: Dec 15, 2018
Sep 1, 2018
Documents due: Oct 1, 2018
Spring
May 2019
Apr 1, 2019
Documents due: May 1, 2019
Feb 1, 2019
Documents due: Mar 1, 2019
Summer
July 2019
May 1, 2019
Documents due: Jun 1, 2019
Mar 1, 2019
Documents due: Apr 1, 2019
Fall
September 2019
Aug 15, 2019
Documents due: Aug 15, 2019
May 1, 2019
Documents due: Jun 1, 2019
Winter
January 2020
Dec 1, 2019
Documents due: Dec 15, 2019
Sep 1, 2019
Documents due: Oct 1, 2019
Ready to apply?
A non-refundable application fee of $90 CDN is required before your application will be processed.
Stay connected
Do you want us to send you important reminders, information about our programs or notifications about uSask events?