About
Over 80% of the world's population identifies as religious. Religious beliefs and practices shape the histories, cultures and perspectives of individuals and entire civilizations. In view of the role religion plays in shaping global citizens, religious literacy is of vital importance.
---
Quick facts
3 or 4 year degree
Full or part-time program
You can enter this program directly from high school
You can begin this program off-campus
What you will learn
You will learn about religious approaches to some of humanity's most timeless and urgent issues, such as the meaning of life and death, relationships, morality, gender and sexuality, ecology, social justice, war and peace. To understand how religions shape human experiences, societies and cultures you will study a range of world religions and religious experiences within cultural, historical, ideological, and current settings.
A first-year schedule sample
This degree program is flexible and offers you the opportunity to take courses in many different subject areas. Here's what a typical first-year schedule might look like:
Course
Description

Fall Term
RLST 112a
Western Religions in Society and Culture
HIST 115b
History Matters Ideas and Culture
INDG 107c
Introduction to Canadian Indigenous Studies
ARTH 120e
Art and Visual Culture I
HEB 114e
Introduction to Hebrew I

Winter Term
RLST 113a
Islamic Civilization and Culture
RLST 210a
Religion and Ecology
MATH 101d
Quantitative Reasoning
SOC 111e
Foundations in Sociology Society Structure Process
ENG 114e
Literature and Composition Reading Culture
a Eligible course for the major
b One of the course options to complete the English Language Writing Requirement
c One of the course options to complete the Indigenous Learning Requirement
d One of the course options to complete the Quantitative Reasoning Requirement
e One of the course options which may be used in the Breadth, Cognate, and/or Electives Requirements

The Course and Program Catalogue has the complete and official listing of required classes and their descriptions for this program.
RLST 215: Indian Yoga Heritage
Surveys the history, philosophy, texts, practices and systems of Yoga in traditional cultural settings and modern context.
RLST 229: Religion and Sport
This course explores the interplay between religion and sport. These two endeavours represent the ultimate concern for a number of people around the world. We will analyze their similarities and differences in relation to how sport and religion serve as a total identity for some people. We will also map some of the influence and expression of religious traditions in sport. Case studies will include reviewing arguments for considering the Montreal Canadiens and the Saskatchewan Roughriders as religions in their own right. 
RLST 229: Islam in Hollywood
This course will examine the representations of Islam and Muslims as they appear or are portrayed in the Hollywood film industry. From the early twentieth century up until the present era of the global War on Terrorism, Hollywood has manufactured images of Islam that have been closely intertwined with the dynamics of political and economic interests and ideological motives to dominate Other. Through lectures, discussion, and the screening of selected movies – from the classic Lawrence of Arabia (1962) to post 9/11 films such as The Kingdom (2007) – we will closely analyze what has changed in the representations of Islam, what persists, and why. This course is not an entirely movie-based review and analysis. However, in order to present the images of Hollywood's Islam in the lectures and discussion, the screening of selected movies is inevitable. This course will be divided into three themes: classical Oriental depictions of Islam (which portrayed Muslims as exotic, sensual, and irrational); national security concerns, from the post-1979 Iranian revolution to the Gulf War, and; the global War on Terrorism after 9/11.
RLST 321: Gender and God Talk
An overview of feminist theological perspectives, both as critiques of traditional culture and theology and as constructions of new visions and ways of religious life.
Faculty
You will benefit from the diversity within our department, which features a group of scholars trained in the relevant languages, histories, philosophies and social sciences. Specialists in Asian and Western religions and cultures provide diverse perspectives on systems of faith and religious practice throughout the world.
Hands-on learning
Alternate methods of learning such as visits from guest lecturers, community service learning, and site visits to local religious institutions are featured to encourage students to explore the religious diversity within our local community.
Study abroad
You can take advantage of our unique study abroad opportunities and immerse yourself in the cultures you are studying.
Careers
Some career opportunities include:
Teacher
Journalist
Political consultant
Social service worker
Humanitarian aid worker
Religious minister
Community program manager
Foreign services worker
Cultural affairs officer
University Professor
Academic editor
Diplomat
Jobs in immigration and public policy
Tuition estimates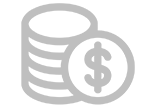 | | Canadian students | International students |
| --- | --- | --- |
| Tuition | $7,257 | $30,480 |
| Student fees | $1,089 | $1,089 |
| Books | $1,500 | $1,500 |
| Total | $9,846 | $33,069 |
Tuition will vary depending on the type and number of classes you take in a year. This estimate reflects a typical amount you could expect to pay in your first year if you enroll in a full course load, the maximum number of courses allowed (2023-2024 Canadian dollar rates).
Student fees are used to fund specific student benefits, including health, vision and dental coverage, a bus pass, recreational programs and fitness centre access.
The cost of books and supplies varies widely depending on the courses you choose. It is recommended that you budget between $1,500-$2,500 per year.
Program options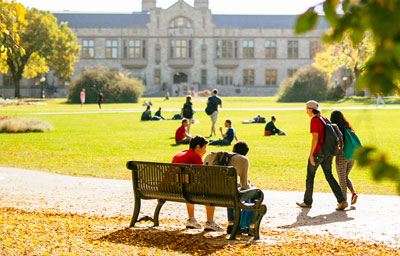 These Bachelor of Arts (B.A.) Religion and Culture degrees are offered by the University of Saskatchewan's College of Arts and Science:
You should consult with an academic advisor in the college when you begin your studies to decide if you want a four-year, three-year or honours degree.
Admission requirements and deadlines
Deadlines

Start term
Application Deadline
International Deadline
Winter
January 2023
Dec 1, 2022
Documents due: Dec 15, 2022
Sep 1, 2022
Documents due: Oct 1, 2022
Spring
May 2023
Apr 1, 2023
Documents due: May 1, 2023
Feb 1, 2023
Documents due: Mar 1, 2023
Summer
July 2023
May 1, 2023
Documents due: Jun 1, 2023
Mar 1, 2023
Documents due: Apr 1, 2023
Fall
September 2023
Aug 15, 2023
Documents due: Aug 15, 2023
May 1, 2023
Documents due: Jun 1, 2023
Winter
January 2024
Dec 1, 2023
Documents due: Dec 15, 2023
Sep 1, 2023
Documents due: Oct 1, 2023
Ready to apply?
A non-refundable application fee of $90 CAD is required before your application will be processed.
Stay connected
Do you want us to send you important reminders, information about our programs or notifications about USask events?