About
This program examines human behaviour, institutions and culture in order to reveal and analyze the gender assumptions on which they are based. It examines the changing positions of women and men, gender nonconformity, queer studies, activism and the evolving understanding of gender.
---
Quick facts
Three or four year degree
Full or part-time program
You can enter this program directly from high school
You can begin this program off-campus
What you will learn
You will examine the portrayal of femininities and masculinities in advertising, news media, literature, art, music, pornography, religion and films. You will study the relation between biology and gender constructions, gendered patterns of language use, the role of gender in processes of identity formation and socialization and women's changing economic and political roles.
A first-year schedule sample
This degree program is flexible and offers you the opportunity to take courses in many different subject areas. Here's what a typical first-year schedule might look like:
Course
Description

Fall Term
WGST 112
Introduction to Womens and Gender Studies
SOC 111*
Foundations in Sociology Society Structure Process
PSY 120*
Biological and Cognitive Bases of Psychology
HIST 135*
History Matters Gender Sex and Society
ENG 113*
Literature and Composition Reading Narrative

Winter Term
RLST 112*
Western Religions in Society and Culture
PSY 121*
Social Clinical Cultural and Developmental Bases of Psychology
PHIL 110*
Introduction to Philosophy
INDG 107*
Introduction to Canadian Indigenous Studies
CMPT 120*
Digital Document Processing
* These are elective courses. You will be able to choose from a variety of electives based on your interests.
The Course and Program Catalogue has the complete and official listing of required classes and their descriptions for this program.
WGST 201: Images of Gender and Sexuality in Popular Culture
An introduction to the ways gender, sexuality and identity are represented and produced in popular culture, mainstream media and populist feminist culture. Focuses on critical analysis and intervention, the production of culture and a variety of cultural forms, mainstream media and representational practices.
WGST 220: Queering the Terrain Cultural Space and Queer Theory
Locates queer embodiments, performances and projects in local, national and transnational contexts. What is made visible and invisible in performance theory, constructions/appropriations of the deviant, and the complex shifts in queer space taking place through globalization? How are effects produced as queer across interwoven spaces?
WGST 315: Politics of Gender and Sexuality in Transnational Feminisms
Constructed notions of gender and sexuality are profoundly implicated in uneven economic development; poverty and disadvantage accrues to women and feminized positions in both one and two-thirds worlds. How do people of all genders, non-governmental, state and intergovernmental organizations respond to resulting crises? What alternatives are envisioned by transnational feminisms?
Study abroad
You can take advantage of our unique study abroad opportunities.
Unique opportunities
The Women's & Gender Studies program is unique in Canada in that it is integrated within an interdisciplinary centre in the College of Arts & Science called The Interdisciplinary Center for Culture and Creativity (ICCC).
The Interdisciplinary Center for Culture and Creativity (ICCC) celebrates culture and creativity through unique, interdisciplinary programming. The Centre supports scholarship anchored within the humanities and fine arts, but also reaches beyond these disciplines as students and faculty engage in creative and cultural enquiry that is curiosity-driven and virtually boundless.
Careers
Some career opportunities include:
Volunteer services administrator
Human support services coordinator
Political campaign staff member
International human rights program assistant
Family services administrator
Women's centre director
Resource centre coordinator
Community development worker
Tuition estimates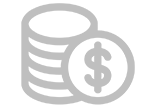 | | Canadian students | International students |
| --- | --- | --- |
| Tuition | $6,710 | $20,130 |
| Fees | $988 | $988 |
| Books | $1,500 | $1,500 |
| Total | $9,198 | $22,618 |
Tuition will vary depending on the type and number of classes you take in a year. This estimate reflects a typical amount you could expect to pay in your first year if you enroll in a full course load, the maximum number of courses allowed (2021-2022 Canadian dollar rates).
Fees are used to fund specific student benefits, including health, vision and dental coverage, a bus pass, recreational programs and fitness centre access.
The cost of books and supplies varies widely depending on the courses you choose. It is recommended that you budget between $1,500-$2,500 per year.
Program options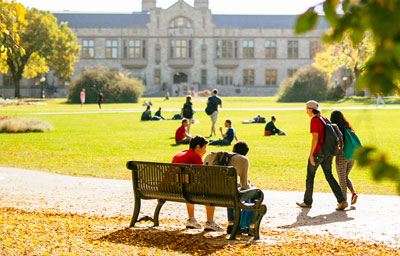 These Bachelor of Arts (B.A.) Women's and Gender Studies degrees are offered by the University of Saskatchewan's College of Arts and Science:
You should consult with an academic advisor in the college when you begin your studies to decide if you want a four-year, three-year or honours degree.
Admission requirements and deadlines
Deadlines

Start term
Application Deadline
International Deadline
Winter
January 2021
Dec 1, 2020
Documents due: Dec 15, 2020
Oct 1, 2020
Documents due: Oct 15, 2020
Spring
May 2021
Apr 1, 2021
Documents due: May 1, 2021
Feb 1, 2021
Documents due: Mar 1, 2021
Summer
July 2021
May 1, 2021
Documents due: Jun 1, 2021
Mar 1, 2021
Documents due: Apr 1, 2021
Fall
September 2021
Aug 15, 2021
Documents due: Aug 15, 2021
May 1, 2021
Documents due: Jun 1, 2021
Winter
January 2022
Dec 1, 2021
Documents due: Dec 15, 2021
Sep 1, 2021
Documents due: Oct 1, 2021
Ready to apply?
A non-refundable application fee of $90 CDN is required before your application will be processed.
Stay connected
Do you want us to send you important reminders, information about our programs or notifications about USask events?