About
Study the histories of the visual arts which include photography, sculpture, painting, architecture, video, performances, installation, film, and digital imaging, among other media.
---
Quick facts
Three or four year degree
Full or part-time program
You can enter this program directly from high school
You can begin this program off-campus
What you will learn

In addition to studying more traditional art history such as Renaissance and Baroque art you will be exposed to such areas as First People's Art History; Postcolonial Issues in Contemporary Canadian Art; Art of the Internet; Contemporary Performance Art Theory and Praxis; and Studies in Visual Culture. You will learn how visual forms from painting to film to the Internet and popular media, produce meaning in contemporary everyday life.
A first-year schedule sample
This degree program is flexible and offers you the opportunity to take courses in many different subject areas. Here's what a typical first-year schedule might look like:
Course
Description

Fall Term
ARTH 120a
Art and Visual Culture I
HIST 195c
History Matters Indigenous Perspectives on Canadian History
ENG 114b
Literature and Composition Reading Culture
ART 110a
Art Today Ideas and Practices
ANTH 111e
One World Many Peoples Introduction to Cultural Anthropology

Winter Term
ARTH 121a
Art and Visual Culture II
DRAM 110e
Technical Theatre I Scenic Construction
MATH 101d
Calculus I
ART 136a
Extended Media I Foundation
SPAN 114e
Elementary Spanish I
a Required or eligible course for the major
b One of the course options to complete the English Language Writing Requirement
c One of the course options to complete the Indigenous Learning Requirement
d One of the course options to complete the Quantitative Reasoning Requirement
e One of the course options which may be used in the Breadth, Cognate, and/or Electives Requirements

The Course and Program Catalogue has the complete and official listing of required classes and their descriptions for this program.
ARTH 260: History and Theory of European Architecture 1400 to 1700


An introduction to the architecture of the European states and their colonies 1400 to 1700. The institutional, geographic and social locations of architectural production will be studied. Issues of power, nationalism, and class will be examined.
ARTH 309: Art of Late Renaissance 1550 to 1600


Artistic trends in the second half of the 16th century will be considered in the context of the Council of Trent; special emphasis will be placed upon Late Titian, Tintoretto, Veronese, and the painters of the Medicean Studiolo.




ARTH 418: Studies in Contemporary Art


A survey of contemporary international art which includes film, video, performance, as well as more traditional media.
Study abroad
You can take advantage of our unique study abroad opportunities and sign up for international art courses in Europe or Japan.
Faculty
Our faculty offer distinguished research, dynamic art, experimental teaching methods and community involvement. 
Unique opportunities
We offer a Visiting Artist Program where nationally and internationally renowned artists and lecturers conduct artist talks, seminars, workshops and studio visits.
Careers
You will be prepared for rewarding careers in both traditional and modern fields of art and art history.
Museum/gallery curator or director
Estate appraiser
Art buyer/consultant
Art therapist
Art educator
Arts writer
Art critic
Art/cultural historian/theorist
Arts administrator
Restoration specialist
Visual and design assistant
Tuition estimates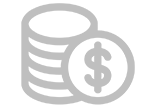 | | Canadian students | International students |
| --- | --- | --- |
| Tuition | $7,257 | $30,480 |
| Student fees | $1,089 | $1,089 |
| Books | $1,500 | $1,500 |
| Total | $9,846 | $33,069 |
Tuition will vary depending on the type and number of classes you take in a year. This estimate reflects a typical amount you could expect to pay in your first year if you enroll in a full course load, the maximum number of courses allowed (2023-2024 Canadian dollar rates).
Student fees are used to fund specific student benefits, including health, vision and dental coverage, a bus pass, recreational programs and fitness centre access.
The cost of books and supplies varies widely depending on the courses you choose. It is recommended that you budget between $1,500-$2,500 per year.
Program options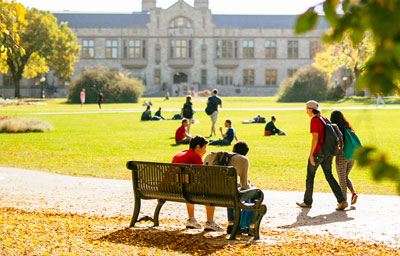 These Bachelor of Arts (B.A.) Art History degrees are offered by the University of Saskatchewan's College of Arts and Science:
You should consult with an academic advisor in the college when you begin your studies to decide if you want a four-year, three-year or honours degree.
Stay connected
Do you want us to send you important reminders, information about our programs or notifications about USask events?