About
In Linguistics you gain a better understanding of the function of language in society and develop the skills essential for exciting careers in language pathology/audiology, language teaching, speech recognition and artificial intelligence, forensics, translation, interpretation, publishing and many others.
---
Quick facts
Three or four year degree
Full or part-time program
You can enter this program directly from high school
You can begin this program off-campus
What you will learn
You will learn how language functions in the lives of individuals, groups, and societies. You will study the basic nature of human language such as speech sounds, characteristics of word and sentence structure, geographical and historical variation of languages and dialects. You will learn about the cognitive aspects of language in child language development, language processing, language learning, writing, and reading.
A first-year schedule sample
This degree program is flexible and offers you the opportunity to take courses in many different subject areas. All first-year courses, but not all upper-year courses listed in the Course & Program Catalogue are offered every year so careful planning in consultation with the Undergraduate Program chair of the Linguistics program is recommended. Here is what a typical first-year schedule might look like:
Course
Description

Fall Term
LING 111a
Structure of Language
LING 110a
Introduction to Grammar
ENG 111b
Literature and Composition Reading Poetry
CMPT 140c
Introduction to Creative Computing
Languagea,d
Any introductory course in a Language other than English

Winter Term
LING 112a
Dynamics of Language
LING 253a
Indigenous Languages of Canada
PSY 121d
Social Clinical Cultural and Developmental Bases of Psychology
Languagea,d
Any introductory course in a Language other than English
ARTH 120d
Art and Visual Culture I
a Required or eligible course for the major
b One of the course options to complete the English Language Writing Requirement
c One of the course options to complete the Quantitative Reasoning Requirement
d One of the course options which may be used in the Breadth, Cognate, and/or Electives Requirements

The Course and Program Catalogue has the complete and official listing of required classes and their descriptions for this program.
LING 112: Dynamics of Language
An introduction to first and second language acquisition, language in society, world languages and animal communication. The human biological propensity to acquire language and language universals are considered.
LING 244: Sociolinguistics
Presents language in its social context, covering aspects of linguistic variation within and across speech communities. Topics include language and class, gender, age, speech context and ethnicity. Language standardization, code-switching, bilingualism and diglossia, rules of conversation and appropriate address, and societal features of language change will be discussed.
LING 253: Aboriginal Languages of Canada
Linguistic structures and genetic relationships of indigenous languages of the Americas with focus on languages spoken in Canada. Language development is discussed comparing pre- and post colonization contexts. A central theme of the course will be the causes and consequences of language and culture loss on the individual and the societal level. The course addresses the role of speakers, educators, and linguists in language education, research, and revitalization.
LING 343: Child Language Development
This course provides an overview of the field of first language acquisition. It examines issues of language development from the child's birth to high school graduation. The course materials address a variety of topics in applied linguistics, such as linguistic development in infancy, acquisition of linguistic ability in phonology, morphology, syntax, semantics, and speaking skills. Furthermore, it examines underlying factors that may lead to atypical language development and evaluates language-therapeutic approaches in addressing those factors. It also includes a practical component applying and evaluating research methodology in child language research.
LING 370: Introduction to Speech and Language Pathology
This course provides an introduction to the field of communication sciences and disorders, as well as an overview of professional practice in Speech-language Pathology. It will focus on disordered communication and development, types of communication disorders, and treatment pathways. The course will begin with an overview of the profession and clients, followed by an introduction to the anatomy and physiology of the speech production mechanism. We will then investigate articulation, language, literacy, cognitive, fluency, voice, swallowing, and hearing disorders affecting communication with reference to various diagnostic and treatment options. An exploration of case studies will be used to illustrate assessment practices, identification and diagnosis, therapeutic avenues, and data measured outcomes for clients impacted by communication disorders. Time will be awarded to aspects of client and counseling, English language learners, augmentative communication systems, and ethical expectations within the field. Material will be presented through class lectures, assigned readings, and class discussions.
Study and work abroad programs
Excellent study and work abroad opportunities are available to you and credits earned abroad may be applied to your degree.
Class size
Medium class sizes create a high-quality learning environment that maximizes interaction among students and professors, as well as between peers.
Careers
Some career opportunities include:
Speech Language Pathologist/Therapist
English as a Second/Foreign Language Instructor
Specialist in language documentation and revitalization
Materials developer of language teaching and testing assessment
Specialist in online search algorithms
Artificial Intelligence development
Specialist in language learning/translation software development
Online Dictionary development
Voice recognition software technician
Tuition estimates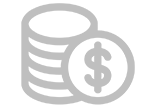 | | Canadian students | International students |
| --- | --- | --- |
| Tuition | $7,257 | $30,480 |
| Student fees | $1,089 | $1,089 |
| Books | $1,500 | $1,500 |
| Total | $9,846 | $33,069 |
Tuition will vary depending on the type and number of classes you take in a year. This estimate reflects a typical amount you could expect to pay in your first year if you enroll in a full course load, the maximum number of courses allowed (2023-2024 Canadian dollar rates).
Student fees are used to fund specific student benefits, including health, vision and dental coverage, a bus pass, recreational programs and fitness centre access.
The cost of books and supplies varies widely depending on the courses you choose. It is recommended that you budget between $1,500-$2,500 per year.
Program options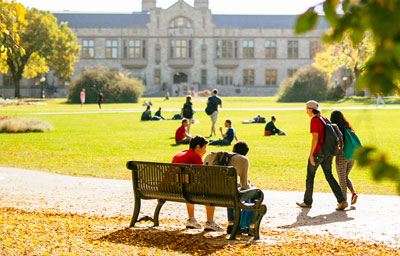 These Bachelor of Arts (B.A.) Linguistics degrees are offered by the University of Saskatchewan's College of Arts and Science:
Bachelor of Arts Four-year
You should consult with an academic advisor in the college when you begin your studies to decide if you want a four-year, three-year or honours degree.
Admission requirements and deadlines
Deadlines

Start term
Application Deadline
International Deadline
Winter
January 2024
Dec 1, 2023
Documents due: Dec 15, 2023
Sep 1, 2023
Documents due: Oct 1, 2023
Spring
May 2024
Apr 1, 2024
Documents due: May 1, 2024
Feb 1, 2024
Documents due: Mar 1, 2024
Summer
July 2024
May 1, 2024
Documents due: Jun 1, 2024
Mar 1, 2024
Documents due: Apr 1, 2024
Fall
September 2024
Aug 15, 2024
Documents due: Aug 15, 2024
May 1, 2024
Documents due: Jun 1, 2024
Winter
January 2025
Dec 1, 2024
Documents due: Dec 15, 2024
Sep 1, 2024
Documents due: Oct 1, 2024
Ready to apply?
A non-refundable application fee of $90 CAD is required before your application will be processed.
Stay connected
Do you want us to send you important reminders, information about our programs or notifications about USask events?