About
French is spoken in 57 countries worldwide and is one of Canada's official languages. With globalization progressing at a rapid speed, studying French and the cultures where it's spoken will provide you with valuable communicative skills and a competitive edge in any career.
---
Quick facts
Three or four year degree
Full or part-time program
You can enter this program directly from high school
You can begin this program off-campus
What you will learn
You will be offered instruction in French language and literature, both in the original and in translation, and courses in the civilizations and cultures of France and French-Canada. You will study canonical writers and works of historical and global significance as well as Francophone writers and works from Saskatchewan and the prairies.
A first-year schedule sample
This degree program is flexible and offers you the opportunity to take courses in many different subject areas. Here's what a typical first-year schedule might look like:
Course
Description

Fall Term
FREN 122 or FREN 212a
Intermediate French I or Advanced French I
ENG 114b
Literature and Composition Reading Culture
MATH 101c
Quantitative Reasoning
LING 112e
Dynamics of Language
MUS 111e
History of Popular Music

Winter Term
FREN 125 or FREN 218a
Intermediate French II or Advanced French II
HIST 195d
History Matters Indigenous Perspectives on Canadian History
PHIL 121e
Introduction to World Philosophies
ARTH 121e
Art and Visual Culture II
LING 110e
Introduction to Grammar
a Required or eligible course for the major
b One of the course options to complete the English Language Writing Requirement
c One of the course options to complete the Quantitative Reasoning Requirement
d One of the course options to complete the Indigenous Learning Requirement
e One of the course options which may be used in the Breadth, Cognate, and/or Electives Requirements

The Course and Program Catalogue has the complete and official listing of required classes and their descriptions for this program.
FREN 230: Introduction to French Canadian Literature
An introduction to the literature of 20th-century French Canada. A study of the main literary genres; short story, novel, plays, poetry and poetic prose; in their relationship to everyday life.
FREN 345: Theatre in Quebec
Studies the development of theatre in French Canada with emphasis on the contemporary period.
FREN 420: Topics in 20th Century French Literature
One of the following topics will be studied: The Nouveau-roman; Dada and Surrealism in French literature; the literature of the absurd.
Study and work abroad programs
In addition to local opportunities to celebrate French and Francophone culture, students are encouraged to participate in any one of many study and work abroad programs, including Explore, the federally-funded five-week French Immersion program in Québec and other provinces.
Faculty
All our French professors are involved in the Fransaskois community, and enhance their classes with trips to French movies, live theatre, musical events, variety shows, conferences and translation slams.
Flexibility
This program offers a great deal of flexibility through diverse course offerings of international, national and provincial importance.
Class size
Because class sizes are smaller than in other first year courses, and a second-language provides the ultimate level playing field, students become part of a close-knit community in the Languages, Literatures and Cultural Studies Department. Not only do the professors know their students by name, but they are also able to offer personal interaction both in class and in the Francophone community at large.
Careers
Some career opportunities include:
Bilingual customer support officer
Cultural events coordinator
English as a Second Language teacher
Foreign service officer
Immigration officer
International relations consultant
International student advisor
Librarian
Researcher
Tour guide
Translator
Travel agent
Tuition estimates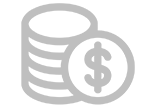 | | Canadian students | International students |
| --- | --- | --- |
| Tuition | $7,257 | $30,480 |
| Student fees | $1,089 | $1,089 |
| Books | $1,500 | $1,500 |
| Total | $9,846 | $33,069 |
Tuition will vary depending on the type and number of classes you take in a year. This estimate reflects a typical amount you could expect to pay in your first year if you enroll in a full course load, the maximum number of courses allowed (2023-2024 Canadian dollar rates).
Student fees are used to fund specific student benefits, including health, vision and dental coverage, a bus pass, recreational programs and fitness centre access.
The cost of books and supplies varies widely depending on the courses you choose. It is recommended that you budget between $1,500-$2,500 per year.
Program options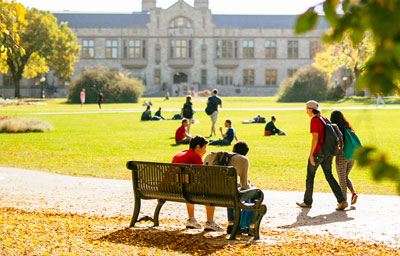 These Bachelor of Arts (B.A.) French degrees are offered by the University of Saskatchewan's College of Arts and Science:
You should consult with an academic advisor in the college when you begin your studies to decide if you want a four-year, three-year or honours degree.
Admission requirements and deadlines
Deadlines

Start term
Application Deadline
International Deadline
Winter
January 2024
Dec 1, 2023
Documents due: Dec 15, 2023
Sep 1, 2023
Documents due: Oct 1, 2023
Spring
May 2024
Apr 1, 2024
Documents due: May 1, 2024
Feb 1, 2024
Documents due: Mar 1, 2024
Summer
July 2024
May 1, 2024
Documents due: Jun 1, 2024
Mar 1, 2024
Documents due: Apr 1, 2024
Fall
September 2024
Aug 15, 2024
Documents due: Aug 15, 2024
May 1, 2024
Documents due: Jun 1, 2024
Winter
January 2025
Dec 1, 2024
Documents due: Dec 15, 2024
Sep 1, 2024
Documents due: Oct 1, 2024
Ready to apply?
A non-refundable application fee of $90 CAD is required before your application will be processed.
Stay connected
Do you want us to send you important reminders, information about our programs or notifications about USask events?