About
The date of the next intake for the Indigenous Languages Certificate is currently undecided. Prospective students are encouraged to contact ilc.inquiries@usask.ca to indicate their interest.
The Certificate in Indigenous Languages is perfect for educators who wish to be immersed in an Indigenous language while exploring Indigenous teaching methodologies.
---
Quick facts
Two year certificate
Part-time program
What you will learn
The scheduling of the courses will be based on the need for total immersion, followed by a period of reflection. Most courses are taught in the summer months, however courses in the fall and winter will be necessary, as storytelling is culturally favoured during these seasons.
This program is perfect for past graduates of the College of Education, or students pursuing a Bachelor of Education degree.
To complete this program, you will take ten courses with a focus on Indigenous second language acquisition learning and teaching.
ECUR 425.3 Methods 1 Second Language Methodologies
ECUR 426.3 Methods 2 Second Language Methodologies
ECUR 427.3 Introduction to Total Physical Response and Drama for Language
ECUR 428.3 Introduction to Master Apprentice Program
ECUR 429.3 Root Word Method of nêhiyawêwin
ECUR 430.3 Traditional and Contemporary Music, Song and Dance
ECUR 431.3 Digital Technologies for Indigenous Language Learning
ECUR 432.3 Syllabics, Literacy and Numeracy
ECUR 433.3 Identity and Higher Learning (nêhiyawêwin)
ECUR 434.3 Immersion Language Camp (nêhiyawêwin)
The Course and Program Catalogue has the complete and official listing of required classes and their descriptions for this program.
The College of Education offers a number of certificate programs to assist educators to deepen their knowledge in a chosen area. Our certificate programs are flexible, designed to support busy schedules and respond to community needs.
Careers
Completion of this program, along with a Bachelor of Education (BEd) and/or Bachelor of Arts (BA) in Indigenous Studies, prepares candidates to teach Indigenous languages in Saskatchewan settings.
Tuition estimates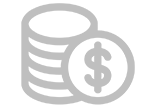 Canadian students
International students
Tuition
$857.10 per 3 credit unit class
$3

,599.82

 per 3 credit unit class
Student fees
$563.10 per year
$563.10 per year
Tuition will vary depending on the type and number of classes you take in a year. This estimate reflects a typical amount you could expect to pay per class (2023-2024 Canadian dollar rates).
Student fees are used to fund specific student benefits, including recreational programs and fitness centre access. This estimate reflects the price you would pay if you are a part-time student.
The cost of books and supplies varies widely depending on the courses you choose. It is recommended that you budget between $150 and $250 per class.
Admission requirements and deadlines
Admission requirements
Applicants to the program must be either:
a current student enrolled in the Bachelor of Education (BEd) program, or
a graduate of the Bachelor of Education (BEd) and/or Bachelor of Arts (BA) in Native Studies/Indigenous Studies degree program(s)
Admission is based on special case admission review. For more information email ilc.inquires@usask.ca or phone 306-966-4426.
Application deadline
Fall/September Start Date
Application period: July 1 to August 20
Spring/May Start Date
Application period: January 1 to April 20
Summer/July Start Date
Application period: May 1 to June 20
Ready to apply?
This program is not currently accepting applications.
Questions?
For more information, contact the Department of Curriculum Studies, College of Education at:
Phone: 306-966-4426
Email: ilc.inquiries@usask.ca
Curriculum Studies Department
College of Education
28 Campus Drive
University of Saskatchewan
Saskatoon, SK S7N 0X1