About
Pharmacy is the art and science of preparing and dispensing medications, and the provision of drug and health information to the public. Pharmacists are vital members of healthcare teams. They work with patients to determine their medication needs and the care required to best meet these needs.
---
Quick facts
4 year degree. This does not include the 2 years of university level studies required prior to admission to the program.
Full-time program
You cannot begin this program directly from high school
What you will learn
You will study how new drugs discovered, why some people react differently to some drugs, how drugs work in the body and how various factors can impact it's effectiveness or safeness. You will learn how to fill medical prescriptions, educate patients about their medications and answer a wide range of questions as well as provide diet, exercise, and other health information that does not involve prescription medication.
Curriculum
The Course and Program Catalogue has the complete and official listing of required classes and their descriptions for this program.
Why study here?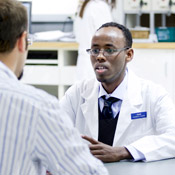 Experiential education
Forty weeks of practice experiences enables you to develop technical, professional and patient care skills in in a community pharmacy, hospital setting and/or specialty practice site such as a research lab, clinical practice in psychiatry or Medication Assessment Centre.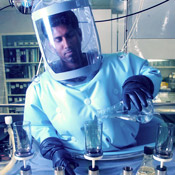 Facilities

Our patient-focused, professional skills teaching facility the Apotex Pharmacy Professional Practice Centre provides a state-of-the-art skills and simulation laboratory. Our facilities also supports collaboration between students, faculty and researchers in all health science disciplines.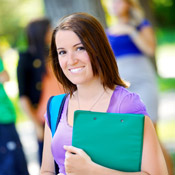 Opportunities to get involved
The college offers a Pre-Pharmacy Club for students interested in the profession of pharmacy. Learn about the PharmD program from current students, instructors and pharmacists.
Pharmacy and nutrition students are among the most active students on campus and in the community. The Saskatchewan Pharmacy and Nutrition Students' Society organizes a wide range of social, athletic and professional events, which include: welcome barbeque, action/sports nights, beach volleyball tournament, Christmas Formal, Professional Enhancement Days, kids medicine education program and Pharmacy Awareness Month activities
Careers
To practise pharmacy, you need:
a degree in pharmacy which includes experiential education (included in our program)
successful completion of Pharmacy Examining Board of Canada Exam
registration with a provincial regulatory body.
Our nationally accredited Pharm.D. program is designed to prepare graduates for a wide range of careers as pharmacists:
Community pharmacies
Pharmacists own, manage or are employed in pharmacies, where they provide pharmaceutical care to patients, including preparing and dispensing medications and answering questions about drugs.
Hospitals and medical centres
Pharmacists provide pharmaceutical care to patients and drug information services to other health-care practitioners. They can specialize in fields such as oncology, infectious disease, psychiatry and other areas.
Pharmaceutical industry
Pharmacists are involved in research, development of drug information materials and sales of pharmaceutical products. Advanced studies may be needed for some careers in industry
Universities
Pharmacy professors educate future professionals and conduct research. Advanced studies are needed for this career path.
Federal and provincial agencies
Pharmacists develop policy related to drugs and deal with laws to protect the public with respect to drug products and pharmacy practices.
Tuition estimates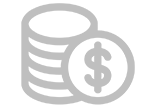 Canadian students
International students
Tuition
$

17,687

$

17,687

Fees
$947
$947
Books
$2,000
$2,000
Total
$20,634
$20,634
Fees are used to fund specific student benefits, including health, vision and dental coverage, a bus pass, recreational programs and fitness centre access.
The cost of books and supplies varies widely depending on the courses you are in. It is recommended that you budget for at least $2,000 per year.
Tuition rates (Canadian dollar) are effective for 2019-2020 and are subject to change.
Preparing for Pharmacy
High school requirements
There are no specific high school requirements for the Pharm.D. program. However, the following high school courses are often required for university-level pharmacy courses:
Grade 12 level mathematics
Grade 12 level biology
Grade 12 level chemistry
Grade 12 level physics (recommended)
Work experience
Related work experience is not a criteria for admission, although such experience may help you in answering some of the questions on the Personal Interview as well as you give you an idea if pharmacy is right for you.
University requirements
Must complete 60 credit units of required pre-pharmacy courses (see below) prior to April 30 of the year admission is desired. Read through the Admission requirements below.
Enrolment is limited and, therefore, it is not possible to admit all qualified applicants. 
Because the number of applicants far exceeds the number of available places, the College strongly recommends that prospective applicants take a program of study which will not only meet the requirements for entry to Pharmacy, but will make them eligible for completion of an alternative program.
Admission requirements
1. Required pre-pharmacy courses
Completion time
Applicants 

must have completed 60 credit units (or equivalent) by April 30 of the year admission is desired.

The coursework must include 24 credit units taken in at least one academic year (September to April).

Prerequisite courses completed more than 10 years ago are not normally considered for credit as part of the admission application and will need to be repeated. As each situation is unique, students can request a review by contacting the College directly.
The following courses (or equivalent) are required in the 60 credit units:
Course subject
Credit units (cu) required **
At uSask

Biology

6 cu

Biology 120.3 and 121.3 

General chemistry

3 cu

Chemistry 112.3 

Organic chemistry

6 cu

Chemistry 250.3 

and CHEM 255.3

English*

6 cu

ENG 110.6 or two of ENG 111.3, 112.3, 113.3, 114.3

Biochemistry


3 cu Biomolecules & 3 cu Metabolism 

 

6 cu

BMSC 200.3 and BMSC 230.3 

Physiology


human body systems

 

6 cu

PHSI 208.6***

Mathematics (Calculus)

3 cu

MATH 125.3

Statistics 

3 cu

STAT 246.3 

Microbiology 

3 cu

BMSC 210.3

Nutrition 

3 cu

NUTR 120.3 

Electives 
15 cu

6 credit units from psychology, sociology, native studies, or philosophy; and 9 credit units any electives

Total credit units

60 cu
* The requirement for "English" must include English Literature and Composition.  A general "academic writing" course is not sufficient.
** A "6 credit unit" course at uSask is generally a course which includes three lecture hours weekly for a full academic year (approximately 26 weeks); a "3 credit unit" course is one which involves three lecture hours weekly for one term (semester, approximately 13 weeks). Such courses may also include additional laboratory or tutorial components.
**BIOL/BMSC 224 and the upper level classes of PHPY 301, PHPY 302, and PHPY 303 will have met the prerequisite requirement equivalent to PHSI 208.6 for the purpose of admission to Pharmacy, upon completion of an undergraduate degree in Physiology and Pharmacology.
Course equivalents for courses taken at other institutions
Refer to course equivalences chart for a listing of courses at many universities/colleges that are considered acceptable equivalencies. You can submit to Diane Favreau a detailed course outline (not calendar description) for evaluation for courses not listed on the chart or any questions for any other concerns about equivalency of courses taken at other institutions.
2. Academic requirements
Applicants must have a minimum average of 70% to be considered for admission
How average is calculated:
average is calculated using all post-secondary (college, university and technical schools) courses taken by the applicant including failures but excluding graduate-level courses.
average is based on the 60 credit units of required subjects [weighted as 40% of the admission average] and the cumulative average obtained on all courses at the university level [weighted as 60% of the admission average]
grades from post-secondary institutions which use grading systems other than a percentage system are converted to percentages using established criteria
if courses are repeated, they are treated as follows: in the calculation of the "prerequisite component" of the admission average, the higher of the two grades is used, unless the original grade was greater then 60%, in which case an "average" of the two grades is used. In the calculation of the "cumulative average component" of the admission average, an average of the two grades is used. The College does not encourage applicants to repeat courses unless a failing grade has been obtained.
3. Test of Critical Skills
Applicants are required to attain a minimum level of achievement on the Test of Critical Skills to be considered for admission, regardless of the performance on other criteria.  



can only be written in Canada
must be completed by each applicant in the year for which the application is made
must be written at the scheduled location and time to be eligible for admission

Date
For the 2019 admission cycle, the Test of Critical Skills will be completed at testing centres on Saturday, March 16, 2019. The start time is 10:00 AM (or at the time scheduled by the Test site in your area). 
Duration
Candidates will be given one hour to complete the Test of Critical Skills.
Location options
Applicants will be asked to choose a city from the list provided on the online application form where they would like to write the Test. The choices are: 
Saskatoon
Regina
Vancouver
Calgary
Edmonton
Winnipeg
Toronto
Montreal
Halifax
Please consider carefully the testing centre for which you register, since changes may not be possible after your application has been processed. Choose the centre closest to where you will be residing at the time the test will be taken. Anyone appearing at a centre for which they are not registered will be denied entry and will be ineligible for admission consideration.
Any additional costs for Test administration at sites outside of Saskatoon or Regina must be paid by the applicant. 
Alternate test sites
If a candidate cannot write at one of the designated sites, written documentation explaining why an alternate test site is required must be provided to the Associate Dean, Academic, Dr. Yvonne Shevchuk at yvonne.shevchuk@usask.ca – prior to the February 15 application deadline.
Only alternate test sites in Canada will be considered.
Scheduling conflicts due to religious convictions, or medical, compassionate or other valid reasons
For candidates whose religious convictions prohibit their testing on a Saturday, or who are unable to write on Saturday due to other documented commitments, individual testing arrangements will be made for an alternate date: TBA.  To request such a special administration each candidate must provide written documentation specifying that an alternate administration date is needed, and include supporting evidence in support of the request (e.g., a letter on letterhead from a rabbi, pastor, or religious leader) and send it to Dr. Yvonne Shevchuk at yvonne.shevchuk@usask.ca. 
Accommodations needed for Students with disabilities
Candidates who are registered with Disability Services for Students should discuss their situation and possible requirements for writing the Test of Critical Skills with Dr. Yvonne Shevchuk before the application deadline of February 15.  Additional documentation may be required.
Confirmation of registration
Notices confirming registration at the chosen test centre will be emailed to all applicants whose completed and paid applications have been received by the College by the February 15 deadline. Each applicant should receive the registration/test centre confirmation notice no later than March 13, 2019.  If you do not receive the required information by March 14, 2019, you must contact our office at 306-966-6368 as soon as possible to obtain your registration confirmation. You will need to bring this to the exam. See test rules below. 
Be on time
Latecomers may not be admitted. 
Arrive at least 30 minutes ahead of the scheduled testing time at the designated test site.
All candidates must be registered and seated in the exam room 5 minutes before the test begins. 
Testing will begin promptly at 10:00 a.m. (or at the time scheduled by the Test site in your area) and will end at approximately 11:00 a.m.
What to bring
You must present positive photo identification such as a driver's licence, school identification card or valid passport when you check in at the testing centre. Your identification must include a recognizable photograph and signature. Items such as photo ID credit cards are NOT acceptable. 
Please remember to bring your registration confirmation notice (as proof of registration for the test)
Bring an extra pen with you to the writing centre.  
No aids such as dictionaries, books, notes, or electronic devices will be allowed.
NO OTHER INDIVIDUALS WILL BE ADMITTED TO THE TESTING CENTRES. 
About the test
[The following section is adapted from materials provided by Dr. Cleo Boyd, the University of Toronto.]
The Test of Critical Skills is in essay format. Candidates are asked to write a formal, persuasive academic essay, of at least 300 words (maximum 500 words), in response to a proposition drawn from a short reading. The topic of this essay will not be directly related to pharmacy or nutrition. Applicants are required to attain a minimum level of achievement on the Test of Critical Skills to gain consideration in the final selection (regardless of the performance in other criteria).
Essays are assessed on three main criteria:
the precision of the response to the task,
focus, organization and development of the argument, and
the command of expression, grammar, and punctuation demonstrated in the response.
Preparing
To prepare for the Test of Critical Skills, the College recommends that applicants complete a course which emphasizes critical thinking (an example would be PHIL 140.3 [Critical Thinking] at uSask), or other appropriate course(s), which may help develop, or further develop, the ability to read, think, and write on a critical level. Essays are assessed on three main criteria:
the precision of the response to the task,
focus, organization and development of the argument, and
the command of expression, grammar, and punctuation demonstrated in the response.
4. Personal Video Interview
There will be no face to face interviews. Once you have applied and paid the application fee, you will receive instructions for accessing the video interview process. If you do not receive instructions for accessing the video interview process within two weeks of your application and payment (for those applying after January 15, 2019), please contact our office at (306) 966-6368. For those who have applied prior to January 15, 2019, you will receive an email notification regarding the video interview shortly after January 15, 2019.
The video interview must be conducted between January 15 and February 28, 2019. An internet connected computer with a functioning webcam and microphone or smart phone is required.
To prepare for the Personal Interview, the College encourages all applicants to investigate the profession of Pharmacy. Although the specific focus of the individual Interview questions may shift from year to year, you should be prepared to discuss why you have selected nutrition as your choice of health care profession, your exposure to the profession, and how you perceive the role of the pharmacist.
Direct pharmacy experience is not a specific admission requirement, but if you have gained such exposure you may be better prepared to respond to at least one of the questions in the Interview. If you are unable to gain work or volunteer experience directly related to the profession you should explore other options which would help enhance your knowledge of the profession. You should also reflect upon your previous life/work experiences and how 'transferable' they are to those attributes expected of a student in a health care profession.
Selection
Ranking for admission is based upon academic performance and personal qualities.
Academic Record — 60% weighting
Test of Critical Skills — 30% weighting
Personal Video Interview —10% weighting
Because there are three components to the admission score, it is important for applicants to perform as well as possible on all three components. There is no average which will guarantee admission. It is possible that an applicant with a high average (e.g. 80%) will fail to gain admission because of a poor performance on the Test of Critical Skills or Video Interview. Conversely, applicants with lower academic standing sometimes achieve a high non-academic assessment which can raise the overall admission score. In the final selections, only applicants who meet minimum standards in each component (e.g. in the admission average and in the non-academic assessment) and whose overall "admission score" is high (relative to the other applicants) will be offered admission.
Because of the large numbers of highly qualified applications we receive, most individuals offered admission have had averages well above 75%. 
Enrolment quota - There are 90 first year seats.
Saskatchewan Residents
Applicants must have lived and worked full-time in Saskatchewan for at least 12 consecutive months prior to admission without being a full-time student. To qualify, you must pay income taxes in Saskatchewan and have a Saskatchewan health card. You cannot qualify for residency by attending school if your home is elsewhere. Applicants from border communities (e.g., Lloydminster, AB and Flin Flon, MB), residents of the Yukon, Northwest Territories and Nunavut, members of the R.C.M.P. or the Canadian armed forces, graduates of the University of Saskatchewan, and children or spouses of graduates of the University of Saskatchewan are considered Saskatchewan residents for the purpose of their admission application to Pharmacy or Nutrition.
Non-Saskatchewan Canadian Residents and International Applicants
Up to 14 of 90 positions may be offered to out of province and international applicants.
Education Equity Program- Aboriginal Saskatchewan Residents
A maximum of 4 spaces are reserved for qualified Aboriginal applicants. Applicants under this category must have completed the pre-Pharmacy year with a minimum average of 70%. Applicants must supply proof of Aboriginal ancestry.
Special Case Category
One Saskatchewan student may be admitted under special circumstances or for compassionate reasons. Any Saskatchewan resident can apply in this category if they feel there are circumstances which merit special consideration. For example, if someone has had a health problem or some personal circumstance which has impacted their academic average in a pre-year, they should write a letter documenting the situation. Additional supporting documentation must also be submitted (e.g. medical information, funeral notices, etc.). Applications which are not considered in the special consideration category are automatically considered in the Saskatchewan resident pool. Applicants applying under this category are considered on a case-by-case basis. This position may not be filled every year.
Repeating or Returning Student
Applicants who have previously attended the College of Pharmacy and Nutrition (and completed at least one full semester in the program) may be considered for readmission under this category.
2014-2015 Nutrition and Dietetics Entry Admission Statistics
Quota: 90
72: SK
14: non-SK
4: Equity
Total Applicants: 543
369: (SK)
174: (non-SK)
Admission Averages 
70.92 to 94.04%
Years of University 
One year to six years
Age Range: 20-37
Applying
Applications open: November 8, 2018
Application deadline: February 15, 2019, 4:30 p.m. CST
If you are currently enrolled in university courses, you are encouraged to apply AFTER receiving first term grades in January, when you know your academic average will meet the minimum requirement.  
Late applications are not considered under any circumstances.
Items required to complete application
Online application and non-refundable $125 CAD application fee: February 15, 2019
Personal Video Interview - between January 15 and February 28, 2019
Test of Critical Skills – Saturday, March 16, 2019
Transcripts – June 1, 2019

Must be sent directly from the issuing institution via postal mail or courier to:
Admissions, College of Pharmacy and Nutrition
E3134 Health Sciences Building
104 Clinic Place
Saskatoon, SK S7N 2Z4

Proof of English Proficiency (if required) – June 1, 2019

Copy of Permanent Resident Card (if citizenship status is Permanent Resident) - June 1, 2019
Apply
A non-refundable application fee of $125 CDN is required before your application will be processed.
College info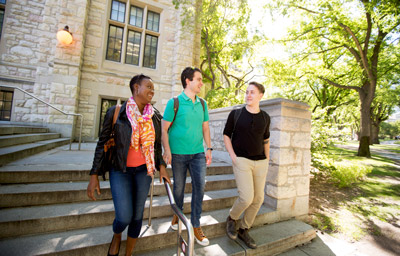 The Doctor of Pharmacy (Pharm.D.) degree is offered by the University of Saskatchewan's College of Pharmacy and Nutrition.
Established as the School of Pharmacy in 1913, the College of Pharmacy and Nutrition now has a unique combination of two health disciples and professional programs, and serves as a model for integrating health promotion and education, health care delivery, interdisciplinary research, and community outreach and engagement.
---
Related programs
If you are looking for graduate level programs (Master's and PhDs,) please consult our graduate students' website.