Compare programs
Program

U-Bridge

U-Prep
ESL Only
Length

13 weeks

10 weeks
4-10 weeks
Cost

$10,000* / term

$

4,300

* / term
$1,900* - $

4,300

* / term
Cultural programs
Homestay available
Earn university credit
Admission to university
* does not include application fee, housing, books, or supplies.
What you will learn
The University of Saskatchewan Language Centre offers excellent instruction in English and cultural adaptation programming to help you transition to life in Canada. Make new friends, experience Canadian culture and learn advanced English language skills and academic skills to help you succeed in your classes!
Why study here?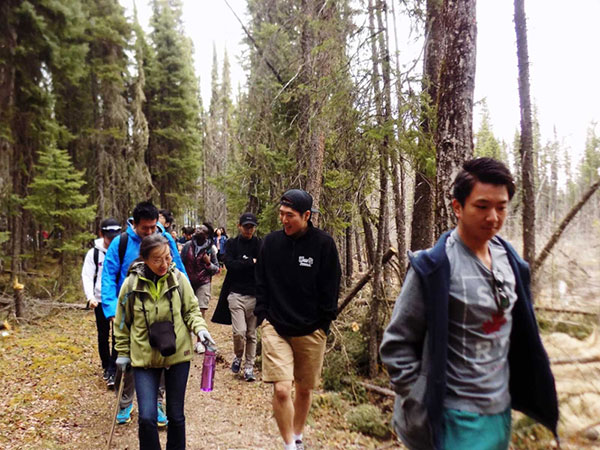 Excellent facilities
The University of Saskatchewan Language Centre offers excellent facilities to support your learning and lifestyle, including:
Language Library
Computer Lab
Student Lounge
Personalized mentorship
In our Student Success Centre, you will have access to additional guidance and mentorship. You can participate in individual or small group study sessions with one of our most experienced teachers.
Activities and experiences
Experience Canadian culture with organized activities. Practice your speaking and listening skills in social settings while also having fun and making friends along the way!
Cultural adaptation
Coming to a new country is a wonderful experience, but there is a lot to learn. Our goal is to help you feel comfortable and confident in both social and academic settings, as well as in public settings, like stores, banks or health centres.
Homestay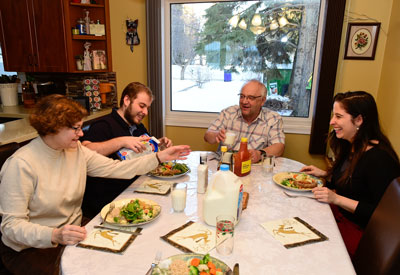 Live with a homestay family in Saskatoon and enjoy a safe, English-speaking environment where you can adapt to Canadian life and improve your language skills.
Our host families come from many backgrounds and offer the opportunity to experience Canadian culture and live in a home-away-from-home.
Comfortable and safe accommodation
Live in a friendly family setting with your own private, furnished bedroom.
Wireless internet and TV access are included.
Enjoy three meals per day provided by your homestay family:

Breakfast, which you will prepare yourself
Packed lunch
Sit-down dinner with the family

Homestay families are carefully screened by the University of Saskatchewan Language Centre.
Cultural adaptation
Gain valuable experience practicing your English.
Participate in family activities.
Receive help setting up a bank account in Canada.
Transportation
Your homestay family will pick you up from the airport when you arrive in Saskatoon.
Before your classes begin, your homestay family will take you on the bus route from your home to the University of Saskatchewan Language Centre.
All families are located within a 30-60 minute bus ride from the University of Saskatchewan campus.
Homestay costs
U-Bridge and university students:
$7,673.40 CAD for 8 months (September - April)
U-Prep and ESL Only students:
First 10 week term: $3,073.00 CAD
Additional 10 week terms: $2,123.00 CAD
* Rates are 2018/2019 estimates and include a refundable damage deposit of $675