About
Chemistry focuses on what happens to matter at the molecular and subatomic levels. In other words, it is the study of how virtually everything in the world really works. Chemists are at the forefront of scientific discovery in a wide variety of fields such as medicine, drug discovery, nanotechnology, new material design and the environment.
---
Quick facts
Three or four year degree
Full or part-time program
You can enter this program directly from high school
You can begin this program off-campus
What you will learn
You will learn how molecules interact, how and why chemical reactions occur and how to control these processes. You will learn how to find answers to important questions such as: how do we harvest light to make energy, how do we build molecules that cure disease and how do plants protect themselves from pathogen attack? Through appropriate course selection, you can specialize in analytical, bioorganic, computational, inorganic, organic, organometallic, physical or theoretical chemistry.  
A first-year schedule sample
Here's what a typical first-year schedule might look like:
Course
Description

Fall Term
CHEM 112
General Chemistry I Structure Bonding and Properties of Materials
MATH 110
Calculus I
ENG 113*
Literature and Composition Reading Narrative
PHYS 115*
Physics and the Universe
ARCH 112*
The Human Journey Introduction to Archaeology and Biological Anthropology

Winter Term
CHEM 115

General Chemistry II Chemical Processes

CHEM 250*
Introduction to Organic Chemistry
MATH 116
Calculus II
PHYS 125*
Physics and Technology
GEOG 120*
Introduction to Global Environmental Systems
* These are elective courses. You will be able to choose from a variety of electives based on your interests.
The Course and Program Catalogue has the complete and official listing of required classes and their descriptions for this program.
CHEM 242: Thermodynamics and Kinetics
The study of the structure of matter and the changes it undergoes. Topics include properties of materials, thermodynamics, chemical equilibria and chemical kinetics. The laboratory provides experience with the use of physical-chemical equipment and problem solving skills.
CHEM 332: Inorganic Chemistry II
An introduction to transition metal chemistry including molecular symmetry coordination chemistry, electronic structure and properties of d-metal complexes, characterization techniques in inorganic chemistry and organometallic chemistry of the d-block. The laboratory work includes experiments on the preparation, characterization and applications of transition metal compounds.
CHEM 450: Selected Topics in Organic Chemistry
Selected topics that are not dealt with or are covered only at an elementary level in other organic chemistry courses offered by the department. Possible topics include organic synthesis, organic reaction mechanisms, natural products, organometallic chemistry, heterocyclic chemistry, carbohydrate chemistry and organic photochemistry.
Hands-on experience
In the last two years of study, you will have the opportunity to conduct hands-on, personalized research projects under the direct supervision of our distinguished faculty members. 
Facilities
You will receive hands-on education in our new, modern laboratories equipped with state-of-the-art instrumentation. Many of our students have the opportunity to conduct research projects in Canada's only synchrotron, which is conveniently located on the U of S campus.
Careers
A degree in chemistry opens the door to a diverse array of employment opportunities, including jobs in the pharmaceutical and petrochemical industries, the environmental and material sciences and in emerging areas such as nanotechnology. At the same time, chemists develop critical thinking and problem solving skills that make them attractive to employers in careers outside science such as law and business.
Here are just a few examples of career opportunities:
Professional chemist
Analytical chemist
Environmental chemist
Process chemist
Research and development scientist
Intellectual property researcher
Science policy advisor
Forensic lab analyst
Quality control and quality assurance
Occupational health and safety officer
Chemical information specialist
Paint formulation chemist
Food and drug analyst
Mining chemist
University instructional lab coordinator
Laboratory manager
Tuition estimates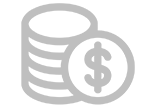 | | Canadian students | International students |
| --- | --- | --- |
| Tuition | $7,026 | $21,078 |
| Fees | $988 | $988 |
| Books | $1,500 | $1,500 |
| Total | $9,514 | $23,566 |
Tuition will vary depending on the type and number of classes you take in a year. This estimate reflects a typical amount you could expect to pay in your first year if you enroll in a full course load, the maximum number of courses allowed (2021-2022 Canadian dollar rates).
Fees are used to fund specific student benefits, including health, vision and dental coverage, a bus pass, recreational programs and fitness centre access.
The cost of books and supplies varies widely depending on the courses you choose. It is recommended that you budget between $1,500-$2,500 per year.
Program options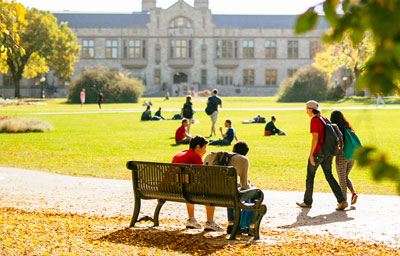 These Bachelor of Science (B.Sc.) Chemistry degrees are offered by the University of Saskatchewan's College of Arts and Science:
You should consult with an academic advisor in the college when you begin your studies to decide if you want a four-year, three-year or honours degree.
Admission requirements and deadlines
Deadlines

Start term
Application Deadline
International Deadline
Winter
January 2021
Dec 1, 2020
Documents due: Dec 15, 2020
Oct 1, 2020
Documents due: Oct 15, 2020
Spring
May 2021
Apr 1, 2021
Documents due: May 1, 2021
Feb 1, 2021
Documents due: Mar 1, 2021
Summer
July 2021
May 1, 2021
Documents due: Jun 1, 2021
Mar 1, 2021
Documents due: Apr 1, 2021
Fall
September 2021
Aug 15, 2021
Documents due: Aug 15, 2021
May 1, 2021
Documents due: Jun 1, 2021
Winter
January 2022
Dec 1, 2021
Documents due: Dec 15, 2021
Sep 1, 2021
Documents due: Oct 1, 2021
Ready to apply?
A non-refundable application fee of $90 CDN is required before your application will be processed.
Stay connected
Do you want us to send you important reminders, information about our programs or notifications about USask events?