About
Kinesiology is the scientific study of the body in movement. It involves the understanding of how and why people move and the factors that limit and enhance our capacity for movement.
---
Quick facts
Four year degree
Full or part-time program
You can enter this program directly from high school
You can begin this program off-campus
What you will learn

Kinesiology at the University of Saskatchewan takes a holistic approach, covering many areas of study, such as exercise physiology, gross anatomy, biomechanics, motor learning and control, growth and development, psychology and ethics.
A first-year schedule sample
You will have a lot of flexibility when you pursue a Bachelor of Science in Kinesiology. Below is what your first year could look like.
Course
Description

Fall Term
BIOL 120.3
The Nature of Life
KIN 121.3
Functional Basis of Physical Activity
KIN 150.3
How Body Moves I
PSY 121.3

Social Clinical Cultural and Developmental Bases of Psychology

ENG 110.6
Literature and Composition

Winter Term
BIOL 224.3
Animal Body Systems
KIN 122.3
Social Behavioral Foundations of Physical Activity
MATH 104.3

Elementary Calculus

ENG 110.6
Literature and Composition
SOC 112.3

Foundations in Sociology Social Construction of Everyday Life
The Course and Program Catalogue has the complete and official listing of required classes and their descriptions for this program.
Here are just a few of the classes you might take while you complete this degree:
KIN 225: Introductory Exercise Physiology I
An introductory course on the effects of physical activity on specific physiological systems. Specific emphasis will be placed on the basic aspects of skeletal muscle and neural physiology.
KIN 231: Social Psychological Foundations of Physical Activity
Explores individual human behaviour in a physical activity context. The emphasis will be placed upon understanding social-psychological concepts as they relate to the physical activity setting.
KIN 381: Adult Fitness and Exercise Management I
Students will have the opportunity to complete the CSEP Certified Personal Trainer theory and practical examinations.
KIN 423: Physical Activity for Persons with Impairment
Focuses on physical activity programs for persons with impairments. Current trends in Canadian physical activity program philosophy and delivery are considered in concert with the more general philosophy and delivery systems for persons with impairments. Basic adapted physical activity principles focusing on activity, program and instructional modification are also considered.
As a kinesiology student at the University of Saskatchewan, you will attend classes in a modern, state-of-the art facility. The $33-million Physical Activity Complex (PAC) contains a triple gymnasium, rock climbing wall, top-of-the-line fitness centre, swimming pool, leading-edge laboratory equipment and more.
Accredited advantage
The kinesiology program at the University of Saskatchewan is accredited through the Canadian Council of University Physical Education and Kinesiology Administrators. This organization represents the administrators of physical education and kinesiology programs at universities in Canada and serves as the accrediting body for physical education and kinesiology programs at Canadian universities.
Careers
As a graduate of this program, you'll have a variety of career options open to you, such as:
Health Education and Physical Education
Classroom teacher
Curriculum designer
Education consultant
Coach
Health, Fitness and Rehabilitation
Certified fitness appraiser
Athletic therapist
Strength and conditioning coach
Activity coordinator
Cardiac Rehabilitation
Chronic disease health specialist
Rehabilitation
High Performance Athletes
Elite athletes
Professional teams
Kinesiology
Professional kinesiologist
Exercise therapist
Health and fitness coordinator
Exercise physiologist
Professional fitness and lifestyle consultant
Recreation and Sports Administration
Sports/recreation facility manager
Sport consultant
Ecotourism/outdoor recreation leader
Sport marketing director
The flexibility of our program is also beneficial to those interested in pursuing a second degree in these areas, and others:
chiropractic
medicine
nursing
occupational therapy
physical therapy (physiotherapy)
public health
Tuition estimates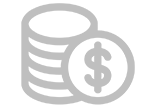 | | Canadian students | International students |
| --- | --- | --- |
| Tuition | $6,106 | $15,876 |
| Fees | $835 | $835 |
| Books | $1,500 | $1,500 |
| Total | $8,441 | $18,211 |
Tuition will vary depending  on the type and number of classes you take in a year. This estimate reflects a typical amount you could expect to pay in your first year if you enroll in a full course load (the maximum number of courses allowed).
Fees are used to fund specific student benefits, including health, vision and dental coverage, a bus pass, recreational programs and fitness centre access.
The cost of books and supplies varies widely depending on the courses you choose. It is recommended that you budget between $1,000-$2,000 per year.
Program options
Bachelor of Science in Kinesiology [B.Sc.(Kin.)]
The Bachelor of Science in Kinesiology degree is offered by the College of Kinesiology. There are three degree options:
Bachelor of Science in Kinesiology: a four year degree that will give you a broad understanding of Kinesiology and prepare you for multiple careers. While taking this degree, you'll be able to focus in one of two streams:
leisure and sports administration
professional health and fitness
Bachelor of Science in Kinesiology (Honours): this four year degree is for students of proven academic ability. You'll study the subject at a more advanced level and be prepared for future graduate work in the field. If interested, you will apply to this program in your second or third year of studies.
Combined Bachelor of Science in Kinesiology and Bachelor of Education: in this five year program, you'll earn two degrees! You will first apply to Kinesiology and begin your studies. In your third year, you'll apply to the College of Education to finish your program. If you would like to teach high school physical education, this is an ideal program.
Admission requirements and deadlines
Ready to apply?
A non-refundable application fee of $90 CDN is required before your application will be processed.
Stay connected
Do you want us to send you important reminders, information about our programs or notifications about uSask events?