About
Civil engineering is the design and construction of society's larger infrastructure, including transportation networks (e.g. highways, bridges, airports), small and large scale water resource projects such as dams and associated works (e.g. canals, pipelines, components of power systems), and works associated with protection and/or enhancement of the environment (e.g. waste containment and management systems, land reclamation, water quality protection).
---
Quick facts
Four year degree
Full-time program
You can enter this program directly from high school
You can begin this program off-campus
What you will learn
The undergraduate program presents a challenging and interesting workload. The first two years of classes are based upon core engineering subjects. The third and fourth years of classes are specialised in technical and design-based principles. We offer the advantage of small classes, large lab facilities, superb faculty and excellent support staff. 
A first-year schedule sample
All first year engineering students will take a common set of classes before entering a specialization, such as civil engineering, in their second year.
Course
Description

Fall Term
CHEM 114
General Chemistry for Engineers
COMM 102
Introduction to Business Management
GE 101
Introduction to the Engineering Profession
GE 111
Engineering Problem Solving
GE 124
Engineering Mechanics I
MATH 123
Calculus I for Engineers

Winter Term
GE 121
Engineering Design
GE 125
Engineering Mechanics II
MATH 124
Calculus II for Engineers
PHYS 155
Introduction to Electricity and Magnetism
GEOL 121
Earth Processes
INDG 107*
Introduction to Canadian Indigenous Studies
* These are elective courses. You'll have a number of courses to choose between.
The Course and Program Catalogue has the complete and official listing of required classes and their descriptions for this program. 
Here are just a few of the classes you might take while you complete this degree:
CE 320: Project Engineering
An introduction to the engineering and construction industries: the engineer's role in industry, construction and the economy. Deals with various aspects of engineering including, work plans and related studies. It also deals with the marketing of engineering services. It discusses control on construction projects and methods of ensuring quality. Construction tendering is covered in detail, including the preparation of instructions to bidders, General and supplementary conditions, specifications, receiving tenders and awarding contracts. Bidding and estimating is also discussed. Computerized precedence network scheduling using various software packages is demonstrated. This course includes discussions on construction claims, professional liability, arbitration and the use of courts to settle disputes.
CE 321: Structural Systems and Materials
The behaviour and applications of basic forms of structural systems are reviewed, including beam and column systems, arches and cable systems, trusses, braced systems and rigid frames. Limit States design principles in accordance with the National Building Code of Canada (NBCC) are introduced as a means of dealing with uncertainty in design. The estimation of building loads is covered, including dead and live loads, snow and rain loads, and loads due to wind. An introduction is also given to the characteristics of common structural materials, including steel, reinforced concrete and wood.
CE 329: Transportation Engineering
This course introduces civil engineering students to the planning, design, operation, and safety of road transportation systems. Topics include fundamentals of traffic flow theory, highway capacity analysis, geometric design, intelligent transportation systems, travel demand forecasting methods, and safety analysis.
Hands-on learning
You will use state-of-the-art technology in the lab to learn, experiment and test your ideas. From our wind tunnel to our anechoic chamber, our facilities can help you make textbook concepts tangible.
You can work with students from your classes and other disciplines to get the most from your education, whether working on homework, building a space elevator, racecar, remote control plane or art display, or finishing a design project.
Capstone Design Project
You will complete several design projects throughout your degree, but perhaps the most exciting is the fourth-year Capstone Design Project. The Capstone Design Project allows you to apply top-down design principles to a year-long project, starting with a basic description of the product or system and culminating in a presentation of a final working design. You will gain first-hand experience in the application of a formal design process while earning credit toward your degree.
Getting Involved
Our engineering students have a reputation for helping out and supporting our local community, the world's developing nations and everywhere in between. Our students have accomplished amazing things in the areas of space design, mining competitions and agricultural design, and have been involved in projects where they aim to make a difference in developing nations through providing access to clean water, food and sustainable energies.
Whether you are interested in refining your creativity skills by collaborating with art students, developing a product to help someone with accessibility needs, traveling across the world to help build a well in Africa or designing/building a race car or airplane, we have a student group for you!
Academic support
The Engineering Student Centre works very hard to support students academically through advising and administering facilitated study sessions every week.
Careers
With a degree in civil engineering, your career options can include the following:
public and private sector
municipal (urban or rural), provincial and federal governments
engineering consulting
construction
project management
resource development (for example, mining)
a wide range of companies
Tuition estimates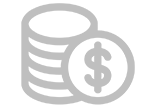 | | Canadian students | International students |
| --- | --- | --- |
| Tuition | $8,067 | $22,023 |
| Fees | $947 | $947 |
| Books | $1,500 | $1,500 |
| Total | $10,514 | $24,470 |
Tuition will vary depending  on the type and number of classes you take in a year. This estimate reflects a typical amount you could expect to pay in your first year if you enroll in a full course load, the maximum number of courses allowed (2019-2020 Canadian dollar rates).
Fees are used to fund specific student benefits, including health, vision and dental coverage, a bus pass, recreational programs and fitness centre access.
The cost of books and supplies varies widely depending on the courses you choose. It is recommended that you budget between $1,000-$2,000 per year.
Program options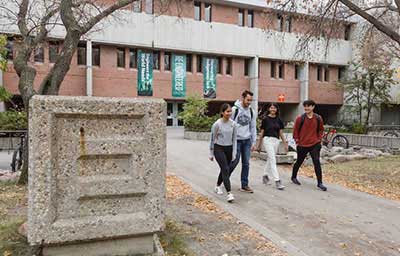 The Bachelor of Science in Engineering degree is a four year program offered by the College of Engineering.
While you complete your Bachelor degree, you can also enhance your experience with the following options:
Admission requirements and deadlines
Deadlines

Start term
Application Deadline
International Deadline
Spring
May 2020
Apr 1, 2020
Documents due: May 1, 2020
Feb 1, 2020
Documents due: Mar 1, 2020
Summer
July 2020
Jun 1, 2020
Documents due: Jun 15, 2020
Mar 1, 2020
Documents due: Apr 1, 2020
Fall
September 2020
Jul 1, 2020
Documents due: Jul 15, 2020
Jul 1, 2020
Documents due: Jul 15, 2020
Ready to apply?
A non-refundable application fee of $90 CDN is required before your application will be processed.
Stay connected
Do you want us to send you important reminders, information about our programs or notifications about USask events?