About
Prepare for a new career in the dental field as a dental assistant, working with dentists, hygienists, and therapists to treat, educate, and support patients.
Quick facts
10 month certificate
Full-time program
You can enter this program directly from high school
What you will learn
In this program, you will learn the skills required to be a dental assistant, including preventative and restorative oral care, radiography, and how to work as part of a dental team. The last four weeks of the 10 month program will be a practicum where you will apply your skills in a dental office.
To complete this program, you will take the following courses over the course of 10 months.
Fall term (18 credit units)
DENA 11 Clinical Foundations (1.5 CU)
DENA 12 Preventive Procedures I (3 CU)
DENA 15 Infection Prevention & Control (1.5 CU)
DENA 16 Restorative Procedures I (3 CU)
DENA 17 Dental Emergencies & Records (3 CU)
DENA 20 Dental Radiography I (3 CU)
DENA 37 Oral Anatomy & Histology (3 CU)
Winter term (13.5 credit units)
DENA 27 Dental Specialties I (1.5 CU)
DENA 30 Nutrition (1.5 CU)
DENA 50 Dental Radiography II (1.5 CU)
DENA 52 Prosthodontics I (3 CU)
DENA 62 Preventive Procedures II (1.5 CU)
DENA 63 Practice Management (3 CU)
DENA 76 Restorative Procedures II (1.5 CU)
Spring/summer term (9.0 credit units)
DENA 77 Dental Specialties II (1.5 CU)
DENA 78 Prosthodontics II (1.5 CU)
DENA 79 Preventive Procedures (3 CU)
DENA 80 DA Practicum (3 CU)
---
The Course and Program Catalogue has the complete and official listing of required classes and their descriptions for this program.
For over 50 years, the College of Dentistry has graduated nearly 1,000 dentists in Saskatchewan. By studying Dental Assisting at the college, you'll be able to learn alongside your future co-workers and take advantage of the expertise and resources available at the largest university in the province.
In recent years, there has been an acute shortage of dental assistants in the north and central parts of Saskatchewan. Our clinical placement program and alumni network will connect you with employment opportunities on graduation.
Careers
This program is accredited by the Commission on Dental Accreditation of Canada. As a graduate, you're eligible to write the National Dental Assisting Examining Board exam. Examination success allows you to license with the Saskatchewan Dental Assistants' Association as well as to work anywhere in Canada.
Tuition estimates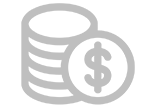 | | Canadian students |
| --- | --- |
| Tuition | $17,611 |
| Student fees | $1,089 |
| Books | $1,500 |
| Total | $20,200 |
Tuition will vary depending  on the type and number of classes you take in a year. This estimate reflects a typical amount you could expect to pay in your first year if you enroll in a full course load, the maximum number of courses allowed (2023-2024 rates).
Student fees are used to fund specific student benefits, including health, vision and dental coverage, a bus pass, recreational programs and fitness centre access.
The cost of books and supplies varies widely depending on the courses you choose. It is recommended that you budget between $1,500-$2,500 per year.
Admission requirements and deadlines
Requirements
1. Required high school classes
Completion of the following courses or equivalents with an average of at least
65%
in:
Biology 30
Chemistry 30
Foundations of Mathematics 30 or Pre-Calculus 30
English Language Arts A30 and B30 or English Language Arts A30 and Francais Immersion 30 or English Language Arts B30 and Francais Immersion 30 or Literature 30 and Composition 30.
2. Personal Statement
Please provide a one-page essay (not to exceed 350 words) that will give us a clear picture of who you are and, most importantly, why you want to pursue a career in dental assisting.
3. Interview
All eligible applicants seeking admission are required to interview as part of the selection process. Interviews are granted based on the academic average and personal statement.
4. English proficiency
If your first language is not English, you may have to prove proficiency in English before admission.
Selection criteria
Selection for admission to the Dental Assisting program is based on the following:
Academic average (50% overall weighting)
Personal statement (30% overall weighting)
Interview (20% overall weighting)
Categories of applicants
This application will only be open to Saskatchewan residents. There is a separate category in which 17% (nine) first year spaces are reserved for persons of Canadian Indigenous Ancestry.
To be eligible as a Saskatchewan resident, applicants must have resided in Saskatchewan for at least FOUR years immediately prior to September 1 of the year admission is being sought. For the fall 2023 admission intake, applicants must have resided in Saskatchewan since September 1, 2019. Applicants who have left the province, but previously lived in Saskatchewan for an accumulated period of 15 years (permanent residency), will be considered residents. Applicants who have previously lived in Saskatchewan for an accumulated period of less than 15 years and who do not qualify under the four-year requirement will receive credit of one year toward the four-year requirement for every four years of residency in the province. There are NO EXCEPTIONS to the four-year Saskatchewan residency rule.
In order to support a claim as a resident of Saskatchewan, the following proof and circumstances will be taken into account:
Date of issue of your Saskatchewan Health Card1 AND either the date of issue of your Saskatchewan Drivers' License2 OR Saskatchewan Income Tax Forms confirming taxes paid in Saskatchewan.
Applicants who have completed four years of full-time study at a Saskatchewan post-secondary institution immediately prior to the year admission is being sought are considered Saskatchewan residents. Official transcripts must be submitted by the document deadline to support this claim
Reasons for any break in continuity of residence, which includes attendance at an out-of-province educational institution, summer employment where applicable and any other reason deemed to be relevant
Saskatchewan high school transcript (if you are NOT currently registered at the University of Saskatchewan) or
Resident of the Yukon, Northwest or Nunavut Territories.
1 If the date of issue of your Saskatchewan Health Card is newer than the original date of issue, a letter from Saskatchewan Health confirming the date of issue is required.
2 If the date of issue of your Saskatchewan Drivers License is newer than the original date of issue, a Drivers Abstract is required.
For Indigenous applicants applying to any categories above:
Applicants self-identify as Indigenous on the application form and submit government documentation and/or other documentation in support of that claim as determined by the USask Admissions Office. For details see the Indigenous Truth Policy on Indigenous citizenship/membership.
Applicants are encouraged to apply for government documentation or other documentation as soon as possible so that your application can be processed in a timely manner. If you have not yet received, or are having trouble in obtaining acceptable documentation, you are encouraged to contact the USask Admissions Office.
Applying
Deadline
The College of Dentistry accepts online applications only. The fall 2023 admission cycle application is available March 22 to May 1, 2023.
* Please note that if you are applying for the fall 2023 intake, you must successfully complete high school graduation and achieve Grade 12 standing for the 2022–23 year.
Application fee
A non-refundable application fee in the amount of $90 CAD is required and MUST be paid online via credit card at the time the application is submitted. The application fee may be paid by Visa, MasterCard or Discover. 
How to apply
Be sure to read the complete admissions guide before you begin your application.
If you have any issues with the online application process, consult the application guide.
Required documentation
Applications are not complete until ALL required documents are received.  It is the applicant's responsibility to ensure that all required documentation is received. Applicants can check the status of their application online by logging in to their application. Please ensure that the Admissions Office, College of Dentistry has a current address, telephone number, and email address.
Please refer directly to specific policies when confirming required documentation.
Request official transcripts to be sent directly to the University of Saskatchewan by the Ministry of Education as soon as possible, and if you are currently registered in classes, after June exams 2022.
After you have applied, upload a copy of your most up-to-date report card or transcript.
Arrange to have your final, official transcript of marks sent directly to the University of Saskatchewan via postal mail or courier by the appropriate authority, such as your school, school board or governmental organization.
Upload a copy of your most recent transcript showing marks for all the classes you've completed and listing classes still in progress.
Arrange to have final, official transcript(s) mailed or couriered directly to the University of Saskatchewan by the institution(s) you attended.
Admissions and Transfer Credit Office
105 Administration Pl
Saskatoon SK S7N 5A2
Important dates
Fall 2023 intake
Date
Activity
March 22
Online application opens
May 1
Online application closes and application fee due
May 15

Supporting documents due (where applicable):

Interim transcript if currently enrolled in classes
Personal Statement
Final Grade 12 Term 1 High School transcripts if not currently enrolled in classes
Proof of Saskatchewan residency
Proof of Indigenous ancestry
Proof of English proficiency

August 1

If offered admission, Final Official High School transcripts (including upgraded courses) for courses taken during the 2022-2023 are due.

August 10

If offered admission, Criminal Record Check with Vulnerable Screening (dated after offer letter) due and immunization records.
After applying
If offered admission, arrange for final and complete official transcripts.

Conditional letters of offer/waitlist/rejection will be sent in June.

Submit immunization records and Criminal Record Check by deadlines stated in offer letter.

Criminal Record Checks with Vulnerable Sector Screening must be conducted AFTER the date of your letter of offer.

All offers of admission are conditional upon the successful applicant maintaining the following conditions for any course work during the year of application:

Completion of the required courses or equivalents with an overall average of at least 65%.

Start in August.
College info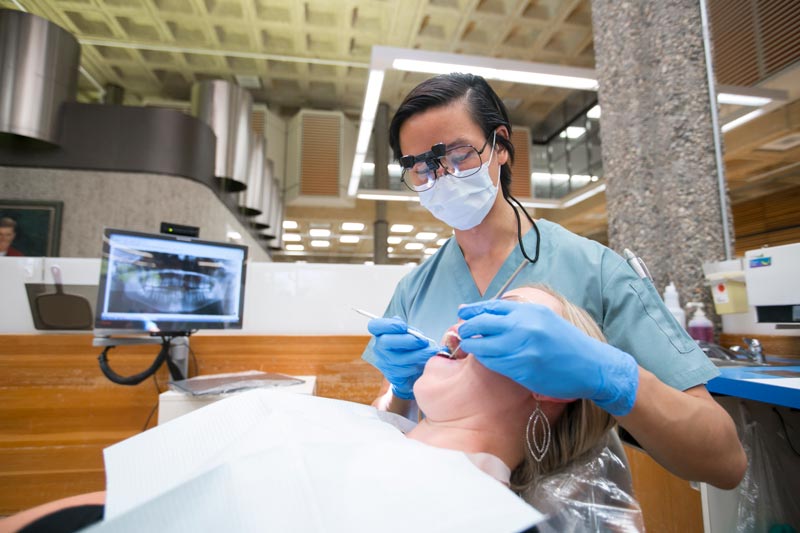 The Dental Assisting Program (DAP) certificate is offered by the University of Saskatchewan's College of Dentistry.
The College of Dentistry is a dynamic college with a reputation for excellence in both teaching and research. Established in 1965, the College of Dentistry was the first institution in the province of Saskatchewan to offer a Doctor of Dental Medicine dental program. The college strives to serve as a leader in innovative scholarly pursuits, research, interdisciplinary collaboration, community outreach, and engagement.
Questions?
Email: cda.admissions@usask.ca
Admissions, College of Dentistry 
University of Saskatchewan 
105 Wiggins Road 
Saskatoon, SK S7N 5E4